The hatred of the stupid for the smart
Why do so many student activists hate Jews? It's a mix of racism and envy.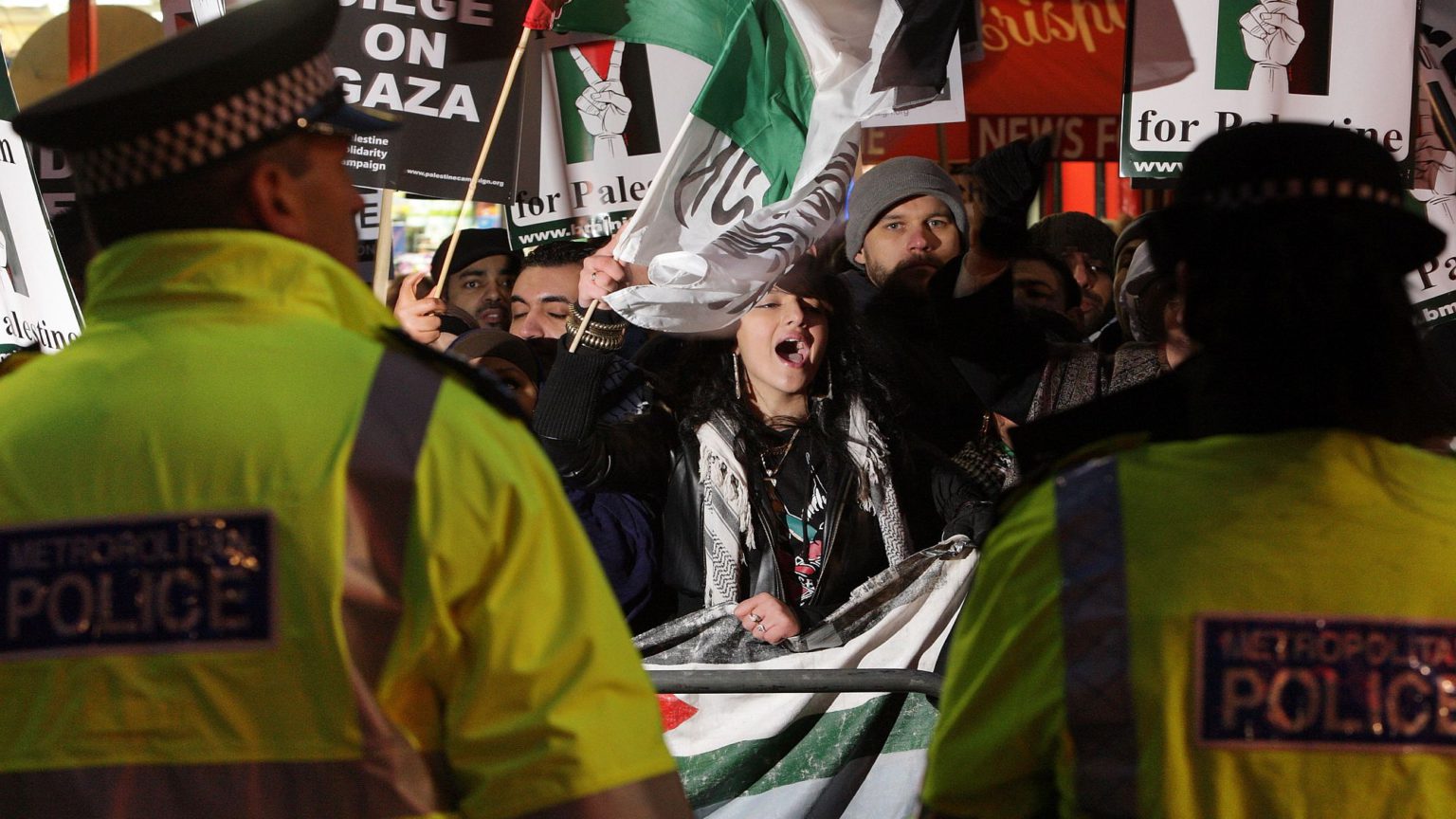 Why do so many students hate Jews? Especially now. You'd think with so much spare time on their hands — all those sob stories about being denied the full Uni Experience of staying drunk on cheap students'-union booze 24/7 and becoming more intimately acquainted with each other and the cast of Neighbours than with their own blood relatives during communal hangover days — they'd be buckling down and using these months to do some work now that they're prevented by law from getting together and bonding over bullying the Chosen. But no, it seems that for many of them, all that time is being used to put in the extra hours on Jew-baiting duties.
Following a report from a small group of academics at UCL, its Academic Board has passed an advisory resolution calling on the university to 'retract and replace' the international definition of anti-Semitism which it adopted in 2019. Rebecca Lyons, vice-president of UCL's Jewish Society, said: 'The IHRA definition of anti-Semitism directly codifies what it means to be anti-Semitic, thereby shielding Jewish students from acts of intolerance and hatred. The removal of the definition leaves us exposed and unsafe on campus.'
Who can call this hyperbole when a supporter of the move chose the eve of Holocaust Memorial Day to state 'I am confident that long will pass Israel's time, as South Africa passed before it, and we'll laugh at these days when people actually took this state seriously'? As ever, Jews are being told what is and what is not anti-Semitism, by both their teachers and their fellow students — an unimaginable situation if it were applied to other ethnic minorities.
It's tempting to think that this is all about Palestine, but that lets those who turn the Socialism of Fools into a campus caper off the hook. A Gentile friend told me of her experience at Dundee University (twinned with Nablus!) in 2015:
'My best friend was in with the Free Palestine gang and thought I was weird for finding them so appalling. She was eventually enlightened when Trump was running for election — and they basically wanted him in because he was portrayed as a Nazi, so they said "At least he might finally deal with the Jews". She finally saw what I was talking about, the basic anti-Semitism of these people hiding behind anti-Zionism. Nevertheless, I ended up having to go to the police when a good part of the campus turned on me.'
It's all about the brains, in my opinion; see the crazy percentage of Nobel Prizes won by this extraordinary people. Anyway, academic anti-Semitism existed long before Israel was reclaimed. The thick children of the bourgeoisie have always known that they can't keep up with these under-privileged over-achievers, so they get spiteful. Thus no sooner had the musty right-wing prejudices against Jews been overcome, with the end of quotas on the number of Jewish students accepted into the top universities, than what I've previously coined 'Fresh'n'Funky anti-Semitism' was there to take the weasel wheel under the guise of being pro-Palestinian.
The first wave of banning Jewish student societies started in 1975. Disgustingly, considering the unique Jewish experience of fascism, this was at a time when the National Front was perceived as a threat and thus many students' unions adopted policies of 'No Platform for racists and fascists' with which (in the wake of the UN passing the 'Zionism is Racism' resolution) they mired Jewish societies, too.
But Jewish students in Britain have been systemically bullied since the founding of the very first universities right up to the present day — interrupted for a brief period after the war, when anti-Semitism was considered a bit of a faux pas. Only last year the education secretary, Gavin Williamson, sent a letter to vice-chancellors at English universities, accusing them of ignoring the persecution of Jewish students.
Fortunately, there's no way to bring quotas back and thus prevent this cleverest of peoples from trouncing the dullard spawn of the Gentile ruling class — but by making campuses places of fear for Jewish students, they can have a go. Student activist Harry Saul Markham told me: 'Anti-Semitism is alive and well at UCL. We, young Jews, are the ones who face anti-Semitism on campus, not these privileged, armchair academics. The provost will give racists a green light if he gets rid of this definition. And if he does that, young Jews applying to university will be sure not to apply to UCL.'
One of the many unattractive elements of wokeness is that it never really stopped hating all persecuted people, as advertised — it just doubles down on the groups of people it feels fine about hating and persecuting. Though anti-Semitism has elements of ordinary racism, it also has the unique quality of incorporating envy and resentment at the way this particular minority group have had to overcome unspeakable obstacles yet have still succeeded. It's the hatred of the stupid for the smart — and as universities are magnets for stupid people who believe they deserve the rewards of the smart, it's little wonder that they are Petri dishes running alive with the filthy bacteria of 'the oldest hatred'. Students are indoctrinated into fashionable hatred of the tiny Jewish country in academia, and then they leave and join the BBC or the Guardian, where they are paid to spread the message worldwide — a vicious circle-jerk.
Except that with the contraction of the media — and specifically the way hoi polloi are increasingly reluctant to bankroll such rotten branches of the liberal establishment — the interesting and well-paid jobs in media and communication are ever thinner on the ground. Having been banging on about white privilege for the past five years, how will posh Gentile students explain their own failure to get the jobs they want even after such expensive educations? It'll be the Jews' fault, of course — as always.
Julie Burchill's Welcome To The Woke Trials: How We Can Shape Progressive Future Politics will be published this year.
To enquire about republishing spiked's content, a right to reply or to request a correction, please contact the managing editor, Viv Regan.