Brexit was never about xenophobia
We should always avoid lazy narratives and pigeonholing.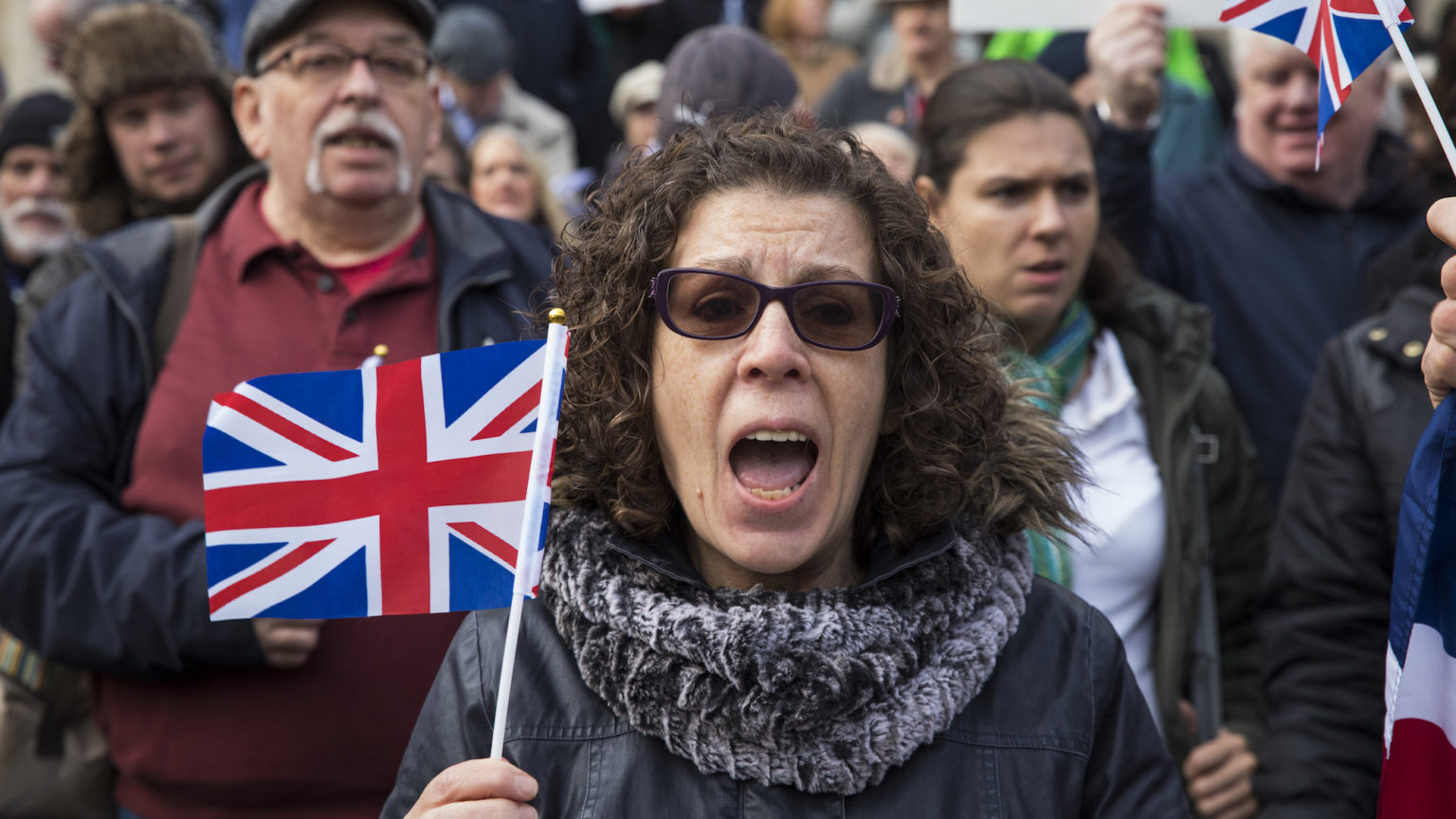 It has long been an article of faith among smug liberals that Britain's hoi polloi and those of a conservative disposition are incorrigible, xenophobic morons. This is why the unenlightened lower orders and unwashed masses voted for Brexit: they're stupid and just don't like foreigners.
New research released this week would suggest otherwise – even the opposite. According to a poll carried out in eight European countries by the counter-extremism charity, Hope Not Hate, Britons expressed the least negative feeling towards immigrants and Muslims – less negative than the survey's results in Germany, France, the Netherlands, Italy, Sweden, Poland and Hungary. The survey of 12,000 people showed that, while a third of Britons did express anti-immigrant sentiment, this country was still well behind the other seven countries.
So much for Britain's exceptionalism in Europe as being uniquely isolationist and by a majority hostile to foreigners. But we have been here before. A scholarly study published last year, A Populist Paradox? How Brexit Softened Anti-Immigrant Attitude, showed that, after the Brexit referendum, hostility to foreigners softened – among Remainers and Leavers alike.
The theory is that among those who voted Leave, the vote left them feeling more in control of their borders and less likely to fall foul to their feelings of paranoia and insecurity about who was in control of the UK and its borders.
Possibly. But it's worth keeping in mind – as spiked readers will know – that many, if not most, Britons weren't xenophobic in the first place. They just felt the EU had become an undemocratic, sclerotic, moribund racket of an empire.
The latest survey is a reminder to be wary of lazy narratives that fit already held prejudices. In my last column I referred to Michael Palin's diaries from the 1970s as a medium that sheds light on the way things were. I refer to them again, having read up to 1975, and his opinion on the referendum in Britain that year as to whether we should stay in what was then the European Community.
Palin, who had voted twice for Labour in the previous year's General Elections, writes on 2 June 1975: 'For once a major politico-economic issue in Britain has not been debated on purely class lines. Tories mix with Labour, socialists with Monday Clubbers, unionists and bosses on pro and anti platforms. Only the implacable revolutionaries, who see the Common Market as a purely and quite reprehensibly capitalist device, seem to have unity in the ranks.'
How things haven't changed. For his own part the Python concludes: 'I will probably vote "No" as a vote against the smugness and complacency of the over-subscribed "Yes" campaign… it will be more exciting, I feel, to watch the consequences of a "No" vote.' This sentiment also reads eerily familiar.
Although he voted 'Yes' in the end, Palin's modest historical document is a reminder to avoid lazy narratives and pigeonholing. And that when it came to the EU, the matter never was principally, let alone solely, about immigration and xenophobia. It was about sovereignty and control.
---
Building beautiful
A report released this week by the think tank, Policy Exchange, proposes that suburban home-owners should be allowed to vote to demolish their street and rebuild it in the Georgian or Victorian style. The report argues that by tearing down postwar bungalows and terrace houses, and rebuilding houses in a more appealing, classic style, home-owners would be able to increase the value of their properties. By 'building-up', streets would also contain more homes, thus helping alleviate the housing shortage.
The housing secretary, Robert Jenrick, has welcomed the suggestion: 'The government supports enabling communities to set their own rules for what developments in their area should look like.'
This seems a highly sensible idea. We learned the hard way in the postwar decades of building ideologically inspired homes, which people eventually came to despise. While Georgian and Victorian pastiches would no doubt horrify architectural purists, modernists and postmodernists, who always believe buildings should be 'honest', 'authentic' and 'daring', and never be safe, bourgeois and nostalgic, the fact is that most people in Britain care nothing for the philosophy or politics behind buildings. They principally care for aesthetics.
Human beings are always drawn towards neatness, beauty and symmetry, three traits epitomised in the Georgian style. And if this style lets us imagine we are modern-day Georgians, who in turn fantasised that they were heirs to the Ancient Greeks, then so be it. Beauty always trumps ideology when it comes to homes we want to live in.
---
How politics ruined comedy
The television comedy channel, Dave, has started airing a reincarnation of the classic panel show, Whose Line Is It Anyway?. Sure, this version was made in America years ago, but I can't be the only person to think the format, which enjoyed its heyday in the UK in the 1990s, had long vanished.
And what a joy it is to behold. It's not just being reacquainted with such familiar faces as Colin Mochrie, Greg Proops, Ryan Stiles, Wayne Brady, but also to be reminded that genuinely creative and funny television panel shows needn't be obsessed with politics – and politics of the most boring and predictable variety.
Apart from QI and Would I Lie To You?, most British panel shows – and all post-watershed panel shows – revolve around the most dismal tropes of bashing Boris Johnson, the glass ceiling, thick proles, and of course making jokes about Brexit and everyone in Britain being racist. These are the trusted topics found in The Mash Report, Have I Got News For You, Live at the Apollo and – the worst offender – Mock The Week, a programme that used to be genuinely funny before 2016, but was ruined by Brexit. Listening today to its audience cackle and howl in herdlike fashion to jokes about boneheaded Brexiteers by Nish Kumar only makes its decline and fall more painful.
I suspect Dave has cottoned on to the fact that viewers are fatigued by this kind of fare, what with the recent release of Mel Giedroyc: Unforgivable and Hypothetical, two mildly entertaining new series. Yet for me these two have now been dwarfed by the US version of Whose Line Is It Anyway?, which admittedly does veer into politics sometimes and is clearly designed for a sophisticated East Coast and West Coast audience. Yet it is never lecturing, hectoring or tedious. It doesn't fall back on bad language for cheap laughs or crowd-pleasing political platitudes. It is a display of very smart, very funny comedians performing and improvising in a manner that inspires awe.
Patrick West is a spiked columnist. His latest book, Get Over Yourself: Nietzsche For Our Times, is published by Societas.
To enquire about republishing spiked's content, a right to reply or to request a correction, please contact the managing editor, Viv Regan.