Free Pablo Hasél
A rapper has been locked up for insulting the former king of Spain.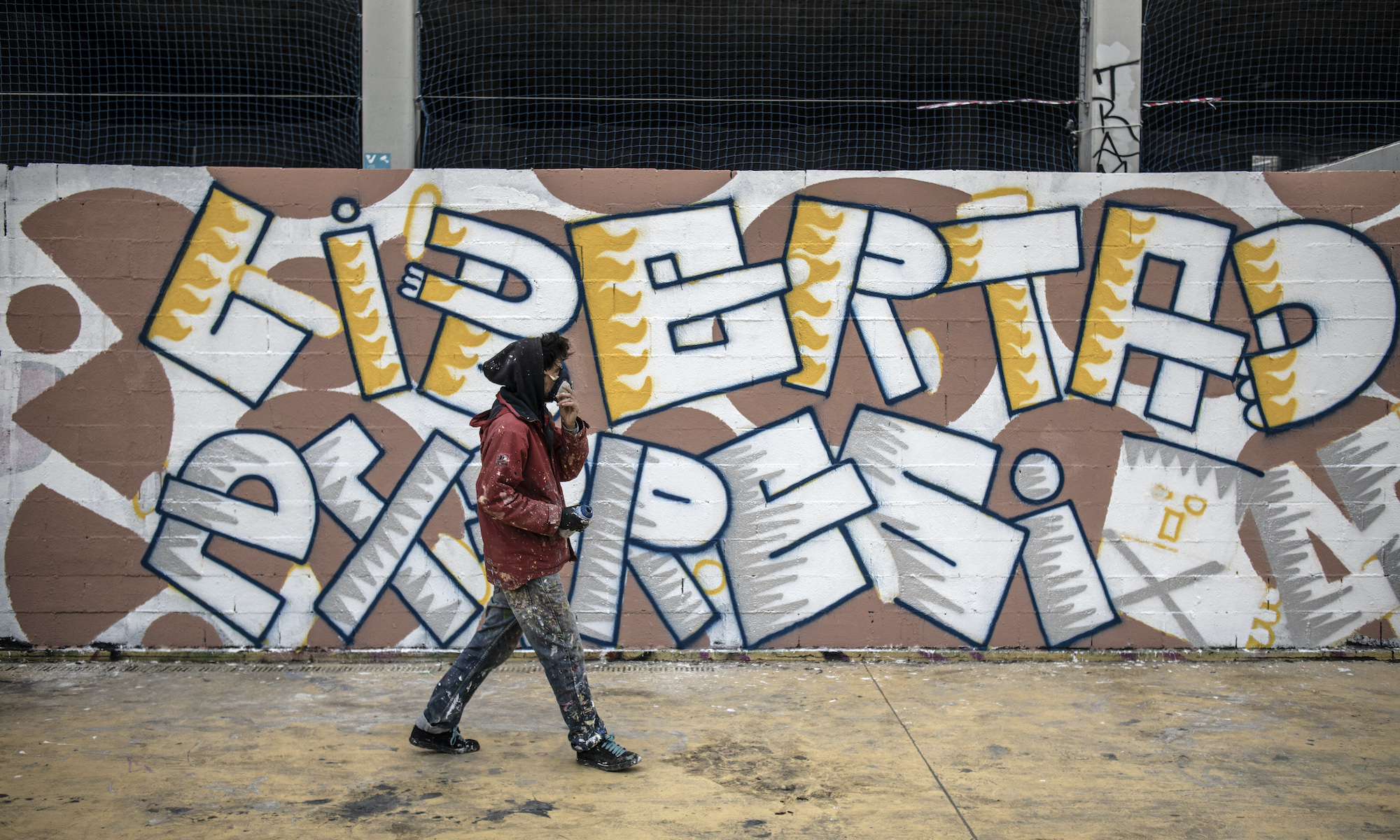 In some countries, it is a punishable offence to insult the head of state. These countries make up a collection of unlikely bedfellows. On the one hand, you have countries like Thailand, Saudi Arabia and Venezuela, which tend not to score well on most freedom indices. On the other hand, a surprising number of countries that could be uncontroversially classed as liberal democracies make the list. The Netherlands, Switzerland and Spain are among them.
Spain has grabbed the international headlines again due to its latest round of street protests. But this time, they have had nothing to do with Catalan independence or Covid-19 restrictions. They are about free speech.
Demonstrations have taken place in cities across Spain in response to the jailing of far-left rapper Pablo Rivadulla i Duró, known artistically as Pablo Hasél. Protests in Barcelona entered their sixth night on Sunday. Hasél has been accused of glorifying terrorism, insulting the Spanish monarchy and libelling state institutions. Many Spaniards feel the charges levelled against Hasel are anachronistic in a free democracy.
Hasél's imprisonment is the result of 64 tweets and a song. The song is titled 'Juan Carlos el Bobón', which roughly translates as 'Juan Carlos the Clown', a wordplay on the former king's actual name, Juan Carlos de Borbón. In the song, Hasél recounts the former king's numerous scandals in a chronological order. Little poetic license is needed.
Hasél was originally handed a two-year prison sentence in March 2018. But the sentence was reduced to nine months by an appeals judge because Hasél's tweets were judged not to 'pose a real risk' to anyone. The Spanish Supreme Court upheld this decision in May 2020.
Juan Carlos has not faced formal sanction over his numerous alleged acts of corruption. But an entertainer has been jailed for lambasting him. That should raise serious questions about the powers and priorities of the Spanish criminal-justice system.
You do not need to be a fan of Hasél to oppose his imprisonment. He has praised murderous terrorist groups such as GRAPO, ETA, the Red Army Faction and Terra Lliure. And as a journalist myself, it would be hypocritical to celebrate someone who has assaulted a fellow practitioner of the trade. Hasél attacked a reporter at a press conference in June 2016. He may be a free-speech martyr, but he is no free-speech champion.
However, it should trouble even Hasél-sceptics like myself that the 32-year-old rapper is being deprived of his liberties on these absurd charges. Reading through the tweets that landed him in hot water, it is hard to conclude that Hasél was convicted for anything other than being a bit edgy.
For example: 'The police treat immigrants with racism and when they get a walloping in response, they play the victims. The same old story.' You can agree or disagree with the statement, but it is hardly a jailable offence. And it can hardly be said to equate to libel against institutions of the state.
It is a gross misuse of power to pursue a private individual through the courts over a few spicy Twitter takes. And, ironically, those takes would have reached far fewer people had the authorities just decided to ignore them. This is the Streisand effect in action.
Sadly, this sorry affair has had other negative consequences. Some protesters have attacked the police, causing a response in kind. A 19-year-old woman lost an eye when she was hit by a foam projectile. Meanwhile, there has been material damage worth over €1million in Barcelona alone – including damage to historic buildings.
Had the authorities chosen to ignore Hasél rather than to pursue him, such misfortunes could have been easily avoided.
Depressingly, Hasél is not the first individual and not even the first rapper to fall foul of Spain's archaic lèse-majesté laws. José Miguel Arenas Beltrán, known artistically as Valtònyc, fled to Belgium in May 2018 to avoid arrest after he was convicted of charges almost identical to Hasél's. He was sentenced to three-and-a-half years in jail.
In fact, a study by the artistic freedom NGO, Freemuse, shows that of the 93 countries considered, Spain imprisoned the most artists in 2019.
Though this paints a bleak picture for freedom of expression in Spain, it is heartening to see a number of politicians rallying to Hasél's defence. Notably, representatives from the Unidas Podemos electoral coalition have taken Hasél's side – in spite of his history of criticising them.
It is commonly and perhaps sensibly said that the right of free speech ends at incitement to violence. Hasél's tweets and song did not equate to this. If the Spanish authorities care about free expression, they should not merely reduce the charges against Hasél, Valtònyc and others punished for what they say — they should scrap them altogether.
After all, free speech is for twats, too.
William McGee is a writer.
To enquire about republishing spiked's content, a right to reply or to request a correction, please contact the managing editor, Viv Regan.