There's no evidence of 'white privilege'
Deprivation – and success – in modern Britain have little to do with race.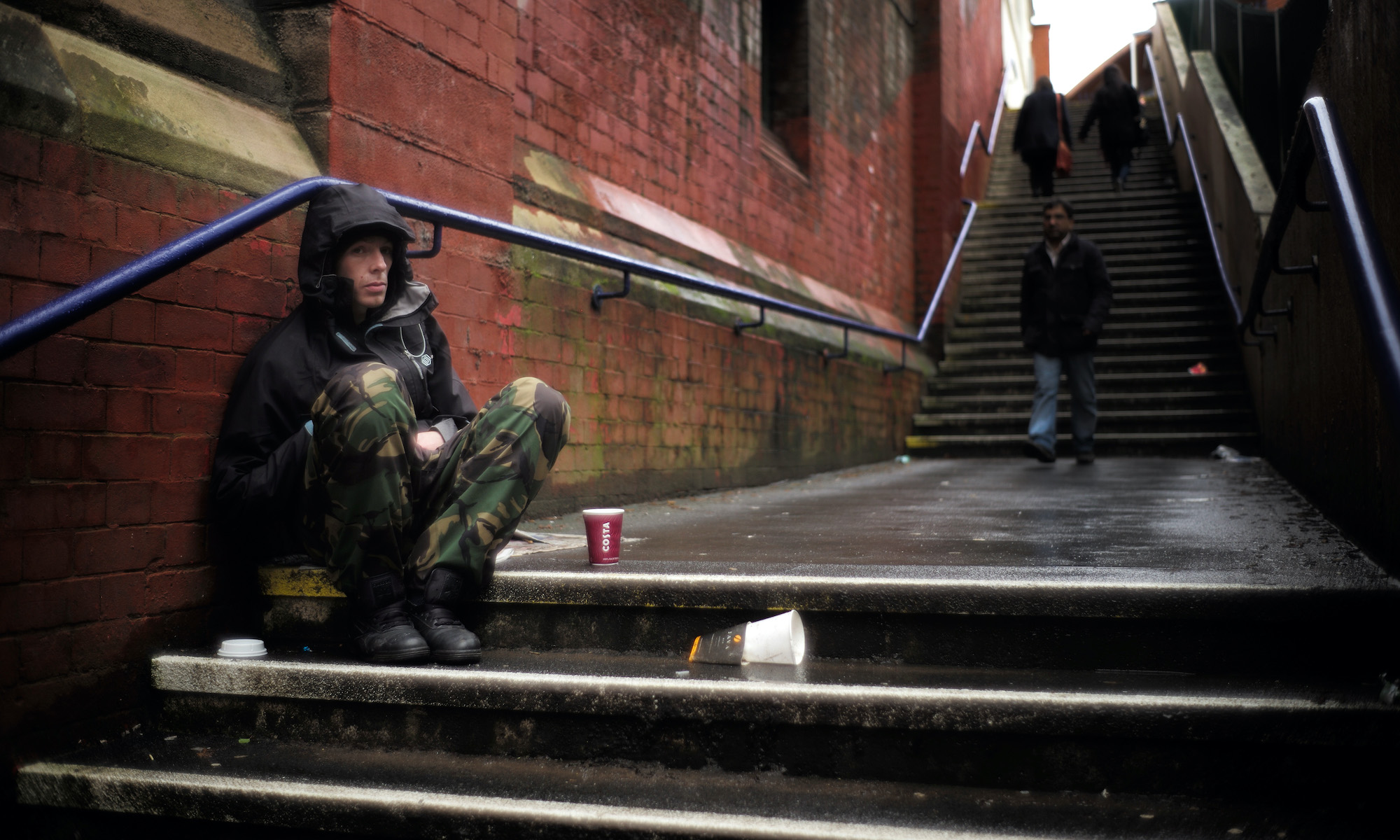 The concept of 'white privilege' has become ubiquitous in certain circles. This deeply flawed idea is presented by politicians, academics and social commentators as an incontestable fact.
Though much of our progressive commentariat obsesses about racial equality, one of the most striking facts about modern-day Britain is that poor white teenagers in England's former industrial and coastal towns are among the least likely to go to university. Chris Millward, director of fair access at the Office for Students, recently described how white working-class communities have missed out: 'The expansion of educational opportunities, and the belief that equality of opportunity would flow from this, have not delivered for them… so, they are less likely to see education as the way to improve their lives.'
'White privilege' doesn't amount to much when we consider figures for educational performance. For a range of outcomes, white working-class children trail behind their peers in a number of ethnic-minority groups: including those of Indian, Chinese, Bangladeshi and Black African origin. For 2018-2019, the average 'Attainment 8' score for Indian and Bangladeshi-origin pupils on free school meals (FSMs) in England was 48.2 and 46.4 respectively. The corresponding figure for white British pupils on FSMs was only 31.8.
The unfortunate reality is that many coastal and former industrial towns have had to deal not only with the decline of their local economies, but also with the collapse of the family unit and the atomisation of their communities. Research from the Centre for Social Justice found that children who experienced family breakdown were twice as likely to fail at school. Against a backdrop of substance misuse and alcohol dependency, responsible and inspiring adult role models are a relatively scarce commodity. And, starved of meaningful public investment for decades, chronically under-resourced schools are bursting at the seams.
This is the story of predominantly white working-class 'left behind' coastal towns across Britain – whether it is Blackpool in Lancashire or Great Yarmouth in Norfolk. Coastal areas like Thanet have also been identified as 'divorce hotspots', with material deprivation and economic decline cited as major factors.
But the same goes for white working-class neighbourhoods in Nottingham, Sheffield, Stoke-on-Trent and Hull. These parts of the country are not only materially deprived, but also socially disconnected and spiritually damaged. By falling down the rabbit hole of 'white privilege', we run the risk of trivialising the feelings of helplessness and abandonment in such communities.
The concept of 'white privilege' is an instrument predominantly used by white middle-class liberals to appear virtuous, while deflecting attention away from their own comfortable position of affluence. It also unhelpfully takes society's attention away from meaningful sources of advantage, such as belonging to a stable family unit, aspirational parental attitudes or being part of a supportive local community. These have all been eroded in the white British mainstream but are firmly embedded in successful non-white groups, such as British people of Indian and Nigerian origin.
And for all the talk of 'white privilege', my new report for the Henry Jackson Society found that when controlling for a range of factors, non-white people were more likely to be satisfied with their life in the UK than white Brits.
The myth of white privilege puts race at the forefront of discussions about disadvantage when there are a range of other social factors – including family structure, community support and cultural attitudes towards education – which have a critical impact on one's life chances. This flawed concept has no place in the setting of social policy in the UK. Its divisive implications are unhelpful for building community cohesion in our multi-racial democracy.
White privilege may be treated as a fact among a smallish but influential subset of culturally liberal 'progressive' activists, but the rest of us should repudiate it with vigour.
Rakib Ehsan is a research fellow at the Henry Jackson Society. Follow him on Twitter: @rakibehsan
To enquire about republishing spiked's content, a right to reply or to request a correction, please contact the managing editor, Viv Regan.