The cruelty of the hugging ban
Humans need warm, physical contact.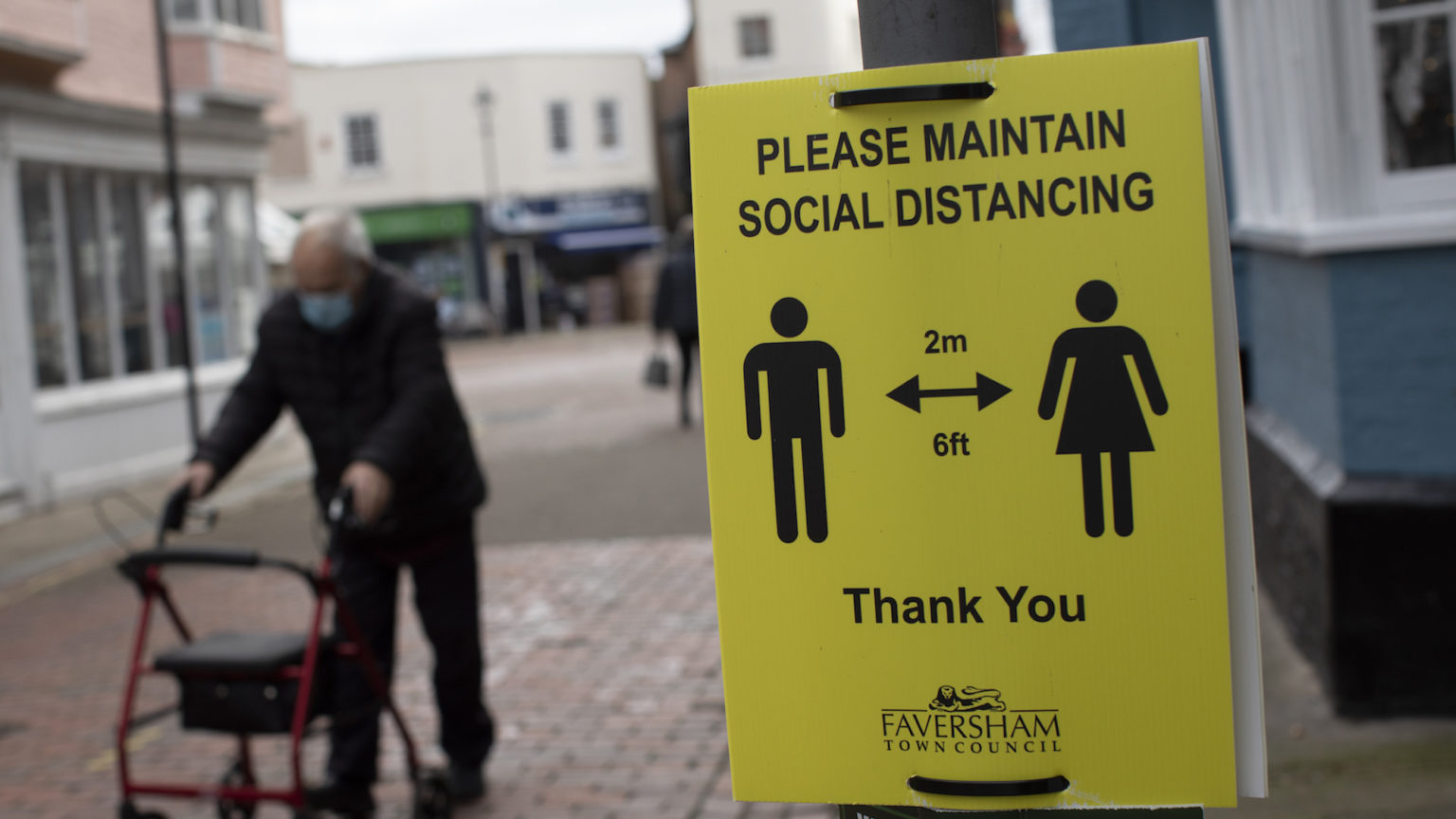 When my German, Jewish, refugee father was widowed at the age of 80, I realised my mother's death meant he no longer had any regular, warm, physical touch. I felt a strong need to hug him as an expression of my love every time I visited him, until he also died 10 years later.
During the pandemic, this expression has been prevented by the government. It will eventually be allowed again. But on the recommendation of its scientific advisers, the government announced on 22 February that it will only return gradually over the next two months. For now, there are no hugs – but from 8 March, you will be able to hold granny's hand when you visit her care home.
When we are allowed to hug again, will we actually want to? As government-run adverts have constantly told us, everyone may be an asymptomatic Covid spreader. At the moment, we are not merely forbidden to show physical love, but afraid to. How has this fear, brought about by law, changed our relationships with family, friends and strangers? What will be the impact of this new, learned behaviour in the future?
Of course, many people are completely ignoring the law on social distancing and are meeting friends and family anyway. That they are doing this demonstrates the essential need for human bonds. Ironically, the law is making us into law-breakers. Even Neil Ferguson, whose modelling was instrumental in bringing about the first lockdown laws, broke those laws himself because of his need for physical embrace.
This government, guided by its epidemiologists, microbiologists, virologists and social, behavioural and medical scientists, has failed to understand the most important aspect of human life – relationships. The government should have included theologians and philosophers among its advisers. It might then have had its eyes opened to the importance of human contact. Victor Frankl, the Jewish concentration-camp survivor, articulated this in his book, Man's Search for Meaning. He believed that the mutuality of humanity defines its very essence.
Human beings need loving relationships in order to flourish. Love is not merely an emotion, but a moral right. And crucially, it is the moral expression of love that forms the basis for the art and science of nursing and the modern hospice system, as I have argued elsewhere. Florence Nightingale was motivated by the ideal of loving care, and hospice pioneer Cicely Saunders was inspired by her religious faith, which underpinned her love for dying patients.
Unlike Nightingale and Saunders, this government, through its slowness in releasing its iron grip, is showing a complete lack of understanding of the nature of human beings. It is neglecting the human need to relate to others and to express that relationship through physical touch. Instead, it is treating us like lab rats, without the human need to love and be loved. As Janet Daley has highlighted, this amounts to a giant social experiment whose ultimate consequences are unknown.
For almost a year we have feared to touch, kiss or hug loved ones. We have worried about going too close to neighbours and strangers in the street. We have not shaken hands. We have covered our faces. But fear has also forced us to conform intellectually, too. We seem to have been conditioned not to ask when the borders will open and when we will be allowed to embrace our families again.
All this does a huge amount of damage, whose consequences will not be easily healed. As we have learned to keep our distance, how can we unlearn it?
If my father was still alive, I would be afraid to hug him now. What was once a heartfelt expression of love now needs to be thought out and risk-assessed. It is no longer unconditional, but is actually conditioned by the state.
Our humanity has been abolished.
Dr Ann Bradshaw is a retired senior lecturer in adult nursing at Oxford Brookes.
To enquire about republishing spiked's content, a right to reply or to request a correction, please contact the managing editor, Viv Regan.