Thou shalt not criticise St Meghan
As Piers Morgan has discovered, if you diss the patron saint of wokeness you're in trouble.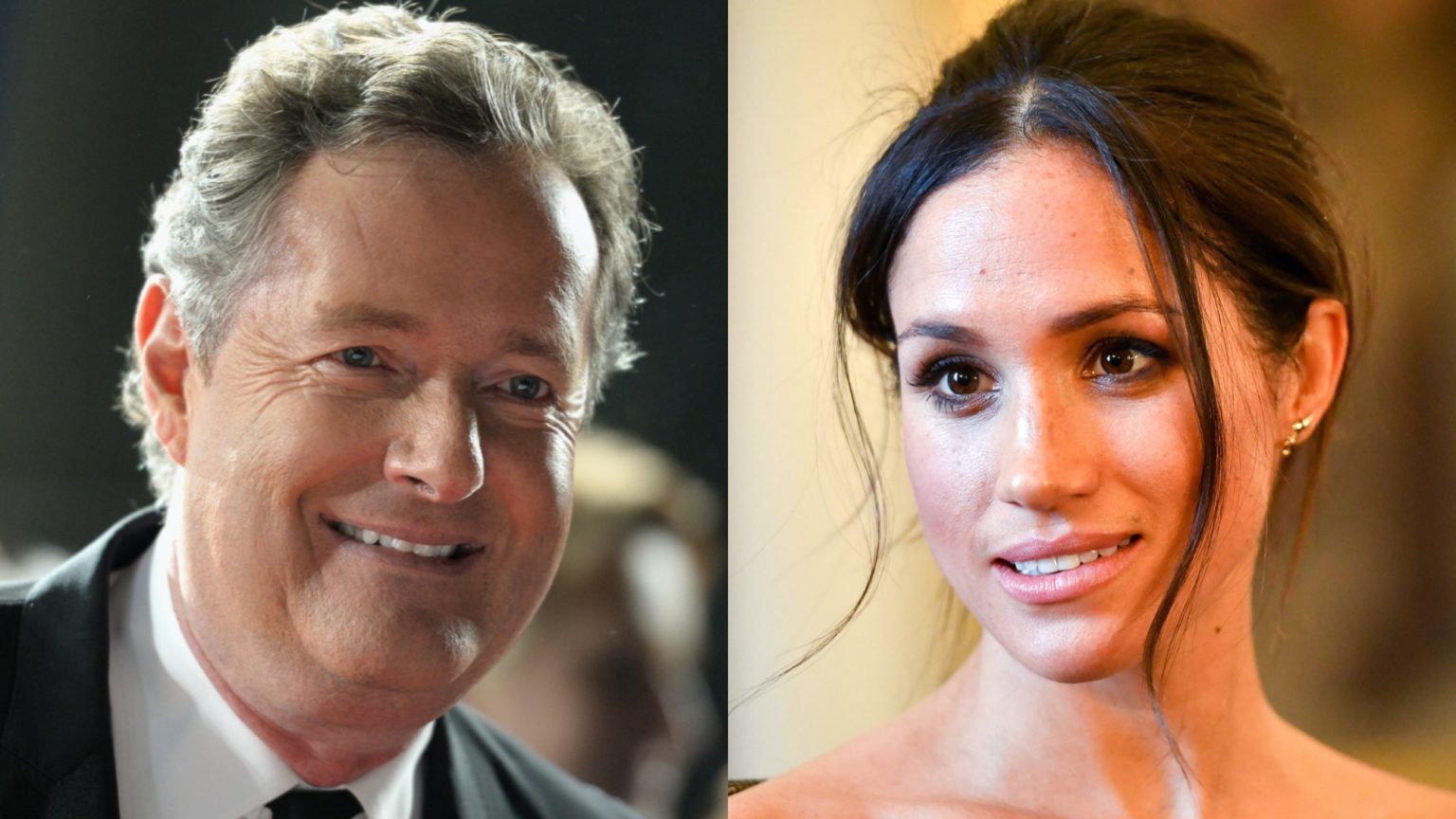 Hold on. In Britain in 2021 you can lose your job for criticising a member of the royal family? That appears to be the lesson of Piers Morgan's parting of the ways with ITV. Morgan, morning TV's biggest name, is out after 41,000 people complained to Ofcom about his recent comments on Meghan Markle. It's official: diss this duchess and you will suffer.
What century is this? I thought we had moved beyond all that medieval nonsense about treason and hounding people out of polite society if they blaspheme against royalty? Seems not. Morgan is famous for not being a fan of Ms Markle. But this week he apparently went 'too far' – who are these mysterious people who get to decide what is 'too far'? – when he said he didn't 'believe a word' of what Markle said to Oprah.
On his show Good Morning Britain they aired a clip of Meghan saying she was depressed and even suicidal when cooped up in Kensington Palace. In response Morgan said: 'I'm sorry, I don't believe a word she says. I wouldn't believe her if she read me a weather report.' Cue meltdown among the Twitterati, the scalp-hungry cancel-culture mob and mental-health charities, all of whom wailed about Morgan disrespecting a suffering woman's 'truth' as if he had just punched a statue of the Virgin Mary in 1930s Ireland.
Thousands of people grassed on Morgan to Ofcom. He then had an on-air falling-out with his black co-presenter, Alex Beresford, who accused Morgan of 'trashing' Markle. Which, as we now know, is sacrilege. Morgan flounced off set. And now ITV has said that, 'following discussions' – never a good sign – Morgan has decided to leave GMB. People suspect he was at least partly pushed out. It seems that way. Time will tell.
But what is indisputable is that a weird, unsettling and censorious atmosphere of religiosity now surrounds the Duchess of Sussex. The cultural elites have beatified her. They've made her the patron saint of critical race theory, the goddess of wokeness. To venture a criticism of this high priestess of correct thought is to risk cancellation. Questioning her 'truth' is to 2021 what questioning the truth of the Bible was to 1521. Okay, you won't lose your head, but you might lose your job.
The speed with which Meghan has been venerated by the new elites is terrifying. From the supposedly radical left (their claims to radicalism are becoming more hilarious by the day) to the broadsheet press and the liberal elites, Meghan has been elevated into the chief awareness-raiser of contemporary Britain. Institutions are falling over themselves to heed her sermon about the need to cleanse the nation of racism and 'build compassion'. It's creepy.
And now it is becoming menacing. The atmosphere in the wake of that Oprah interview is taking a dark turn. It's like the hysteria that followed the death of Princess Diana mashed together with the weird BLM events in the summer of last year. 'Yes, Britain IS a racist country', the Meghan cult dutifully intones. 'Yes, the royals are racist. Yes, the media are racist. Yes, white people are racist.' Meghan's confessional has further empowered the self-hatreds and censorious vengeance of the woke elites, who will now see racism in more and more areas of life, even where it doesn't exist, and cancel anyone who dares to say: 'Isn't it possible Meghan is talking shit?'
It took a very long time for Brits to win the right to criticise royalty. To blaspheme against gods, to speak freely. Yet now a woke form of treason is being rehabilitated on the back of the veneration of Holy Meghan, with the threat of cancellation hanging over anyone who doesn't think Britain is racist, doesn't think taking the mick out of Meghan for eating avocados is racist, and doesn't think we all need to supplicate ourselves before St Meghan and the cleansing rituals of critical race theory.
Blasphemers, step forward. This nonsense cannot be allowed to take hold.
Brendan O'Neill is editor of spiked and host of the spiked podcast, The Brendan O'Neill Show. Subscribe to the podcast here. And find Brendan on Instagram: @burntoakboy
To enquire about republishing spiked's content, a right to reply or to request a correction, please contact the managing editor, Viv Regan.