We need to unlock our thinking
Radical change is long overdue. We need new bold ideas and open debate to get us there.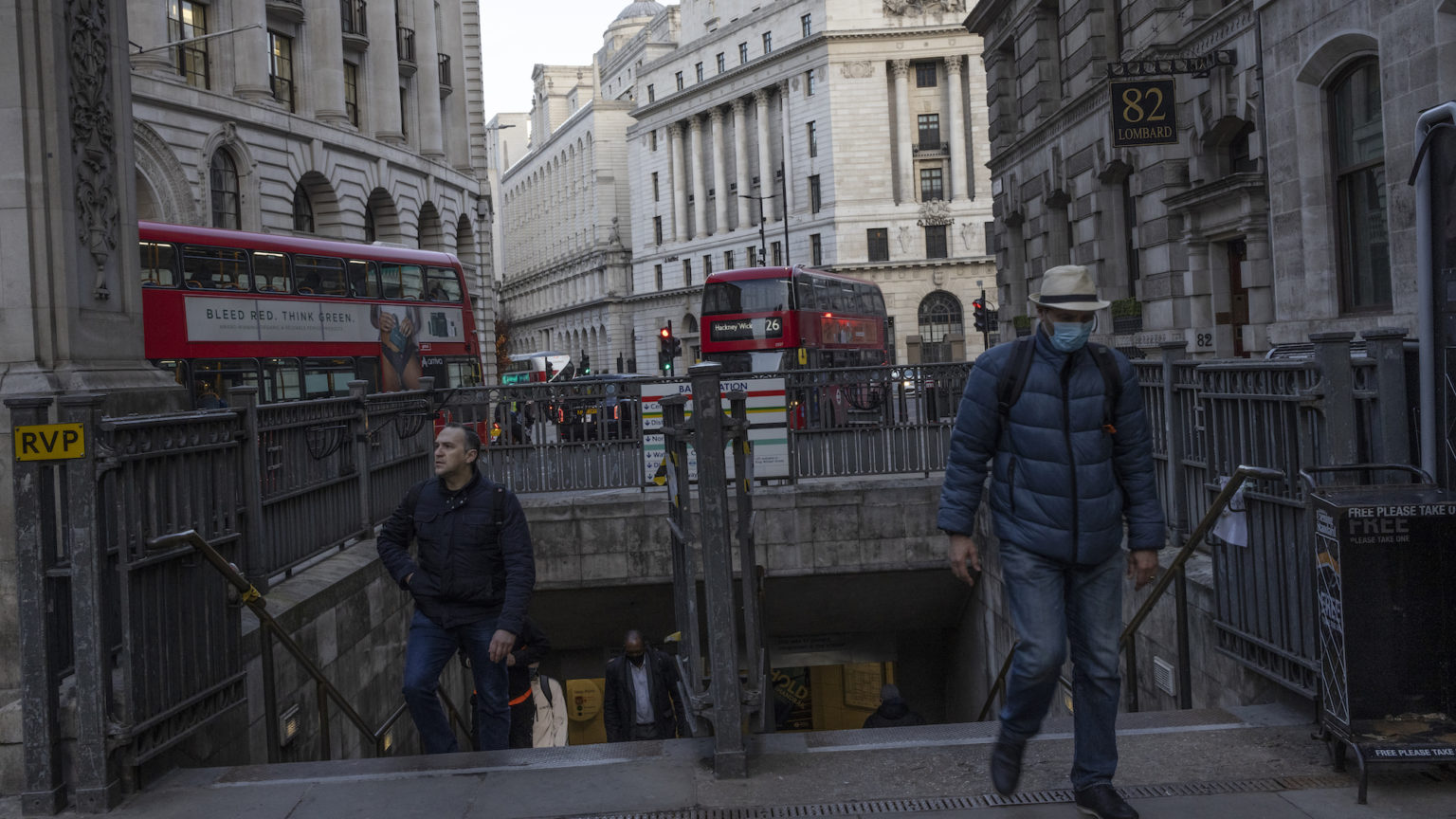 Whatever happened to the roadmap out of lockdown? We are proceeding with such caution, and at such a pedestrian pace, that we are effectively taking a footpath. How did we become so cautious and risk-averse?
Many have accepted a degree of restrictions on their personal autonomy that would have been unthinkable only a year ago. Indeed, at times it can seem that some have clung to lockdown a little too keenly – even as the vaccination programme succeeds in putting huge dents in infections, hospitalisations and deaths. Certainly, the virus once posed a real and serious threat to public health. But we were also predisposed to react in the unprecedented way we did.
We have to go back to the 1990s to begin to understand why. Many of the old certainties – the ideologies and the institutions, the solidarities and value systems associated with the political left and right – were already starting to crumble when the Berlin Wall fell in 1989. In the UK, a long and bitter industrial dispute ultimately led to the defeat of labourism.
This was disorienting for all involved. It fostered an intense risk-consciousness, as people who were once members of strong communities stood exposed as atomised individuals. The result of this atomisation is an enduring culture of fear and suspicion. The collapse of left and right also left a political vacuum, out of which emerged the politics of vulnerability, identity and behaviour – politics well suited to today's managerial and therapeutic mode of governance.
The reaction to that collapse became apparent only recently – decades later – with the growth of populist movements around the world, and the existential shocks that Trump and Brexit presented to the liberal establishment. In turn, we have since had the counter-reaction to those populist movements, with the rise of Black Lives Matter, Extinction Rebellion and the Joe Biden election. In little more than a generation, we have replaced the Cold War with the Culture War.
Covid arrived at an opportune moment for our destabilised elites. Finally, the public sphere could be more easily managed. But Covid could also be an opportunity for the rest of us to push back against this deadening managerialism. Like previous crises, it could be a moment for a radical rethink.
For instance, Nick Timothy, in the Telegraph, asks whether we are heading for our 'Beveridge moment'. If so, what will our 'five giants' be? Are we too divided and our society too complex to agree? Perhaps we're too embroiled in the culture wars to attend to the giants that we've yet to slay, such as inadequate housing and persistent poverty. But the prospect for renewal remains, and has only been made more urgent by the collateral damage caused by our response to the pandemic.
Katy Balls, in the Spectator, tells the inspiring story of how the failure to procure enough PPE at the start of the pandemic was a wake-up call for the government. It ultimately led to a genuinely world-beating vaccination programme. Some in government have even started to think about how it could be a model for a much-needed industrial strategy to repair the damage wrought by lockdown on people's jobs, businesses and the wider economy.
That may or may not prove to be the case. But it is more optimistic voices like these that we should be listening to as we feel our way out of this crisis. There are still deepening divides to be overcome, and an increasing unwillingness to tolerate any dissent from prevailing orthodoxies. There are many who would close down the possibilities presented by our current situation, when we desperately need to open them up. The more ideas, the more arguments, the more debates we have, the better. That is, paradoxically perhaps, the only way of reaching a meaningful consensus on the best way forward. As we slowly unlock society, we need to unlock our thinking too.
Dave Clements is co-editor of The Future of Community (Pluto, 2008) and a contributor to The Future of the Welfare State (Axess, 2017). Follow him on Twitter: @daveclements_
To enquire about republishing spiked's content, a right to reply or to request a correction, please contact the managing editor, Viv Regan.