There is no 'rape culture' in schools
Education's '#MeToo moment' is not a scandal – it's a moral panic over teenage sex.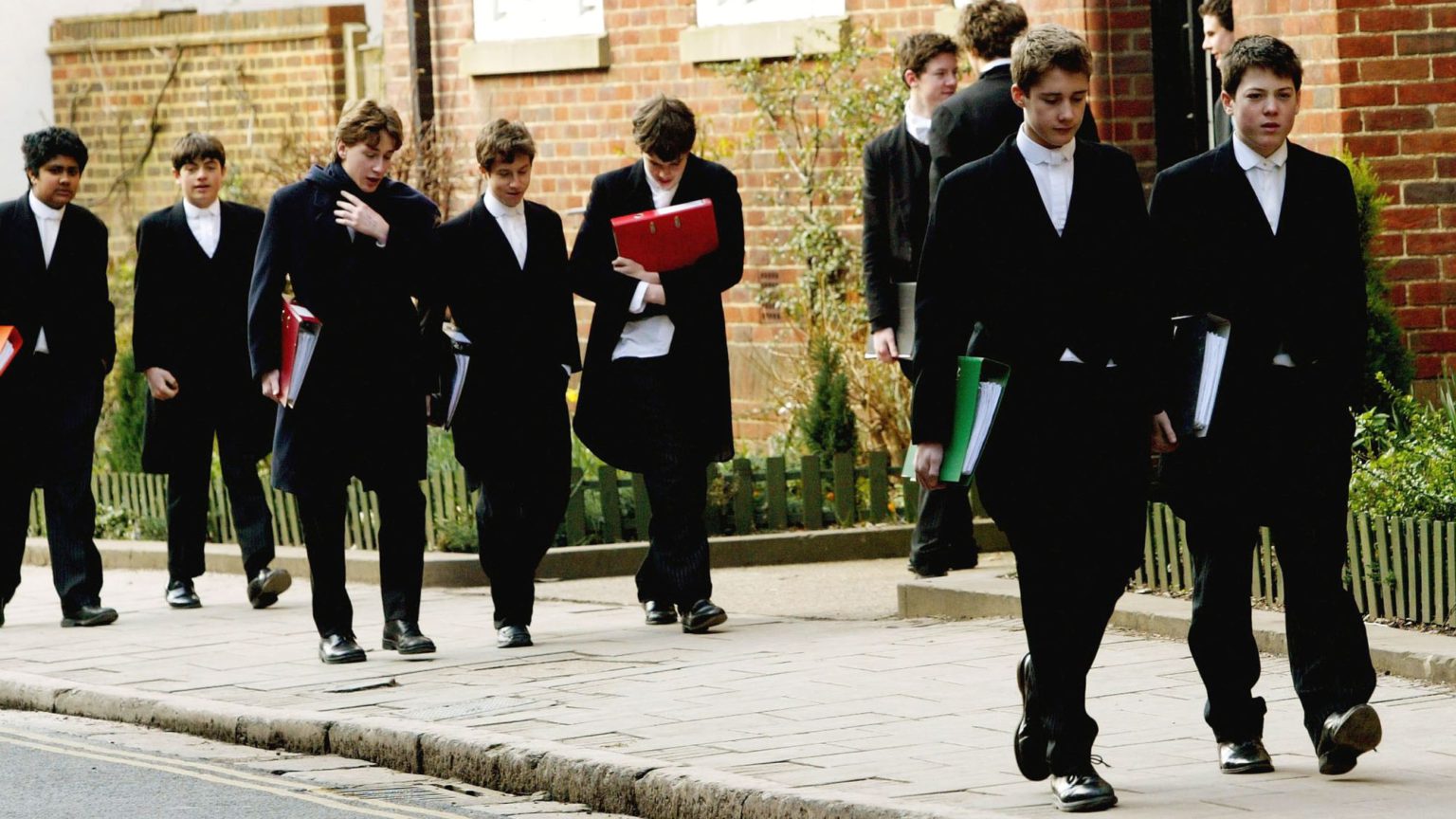 Schools may have barely reopened but already many are embroiled in scandal. Stories exposing and condemning the 'rape culture' apparently rampant in Britain's private schools have been gathering pace. This is the education sector's #MeToo moment, a long overdue reckoning, we are told – a chance to confront the sexism, misogyny and abuse that supposedly stalk the nation's more expensive classrooms.
The 'moment' began with Everyone's Invited, a website and Instagram account launched last year that gathers 'survivor testimonies'. Its pages were initially filled by private-school girls, detailing everything from alleged rapes and sexual assaults to sexist insults and jokes. This month, fuelled by crusading press coverage – particularly in the wake of the killing of Sarah Everard – interest in the site has exploded. Now, close to 8,000 incidents are recorded on the website, while the Instagram page has over 37,000 followers.
Off the back of this, former pupils at Westminster School have compiled a 'dossier of rape culture'. Dulwich College has reported its own pupils to the police. Latymer School pupils have published a list of demands. The Home Office and the Department for Education are working with the police, Ofsted and the Independent Schools Inspectorate to coordinate a cross-government response and a Whitehall inquiry. Schools subject to allegations will be in line for immediate surprise inspections. The Metropolitan Police has launched an investigation and a police helpline will be set up for people to report incidents. There are demands for the education secretary to address parliament.
This is a huge response to an issue that was barely discussed even a month ago. It is driven by an assumption that the recorded testimonies are just 'the tip of the iceberg' and that schools have covered up sexual offences to protect their reputations. Police chiefs report that rape culture is not restricted to private schools but is endemic in the state sector and in universities, too. They have urged parents to hand their sons over to the police if they suspect guilt.
School abuse claims could be the 'next national scandal', we are told. But the speed with which we are treating allegations as fact, and the blind acceptance that reported incidents barely scratch the real extent of the problem, suggest we are not in the middle of a scandal but a moral panic. It should be beholden on everyone to pause and think before rushing to respond.
We need to keep in mind that, despite headlines that conflate the two (such as The Times claiming that rape is 'normal' at private schools), 'rape' and 'rape culture' are not the same thing. While rape is a very serious criminal offence, punishable by lengthy prison sentences, 'rape culture' is used as a catch-all label to describe an environment that objectifies women – the normalisation of pornography, sexist insults, degrading jokes, for example. Not nice – but not rape, either.
It's also worth remembering that most teenagers are now in school until past their 18th birthday, taking them beyond the legal age of consent. There are no suggestions that sexual harassment of girls is being perpetrated by teachers or older adults in these accounts. What's being alleged has come to be termed 'peer-on-peer abuse' – in other words, between youngsters of roughly the same age.
That teenagers are interested in sex is hardly revelatory. With hormones raging, it's a time when most people discover their sexuality, practice flirting and experiment with hooking up. This is often encouraged – or at least recognised – by progressive sex educators who far too rarely tell young teenagers simply to say no to having sex. Today's teenagers live in a strange world where they watch sex and talk about sex but must only actually do it if they follow more rules and procedures than a game of chess.
As anyone who has ever been a teenager knows, first sexual encounters are rarely champagne, roses and luxury hotel rooms. The reality of teenage sex is often uncomfortable and messy – both emotionally and physically. But this does not mean that all teenage sexual encounters are abusive. There needs to be space for experimentation, which means making mistakes and even experiencing regret.
Too much of the current discussion presents girls as being naively preyed upon by predatory boys. But girls are not so innocent. Many enjoy dressing provocatively and attracting the attention of boys. Teenage girls are just as capable as boys of getting drunk and behaving recklessly. Of course, being drunk and scantily clad is not an invitation to sex. But absolving girls of all responsibility for their own behaviour does them few favours in the long run.
Some boys clearly behave badly – perhaps even criminally. But even teenagers deserve to be presumed innocent until found guilty. If we are to believe the victim, we must extend the same good faith to the accused, too. Justice by social media sets a dangerous precedent for all concerned.
Being a victim of sexual assault is devastating. But being publicly accused of something you have not done – or did unwittingly – can also be life-changing. It can be hard for a young man faced with public shame and humiliation, the end of friendships and social ties, the withdrawal of a university place or a job offer, to see how he can ever get his life back on track. This might be fair enough if due process has been followed, but not if you find your name being circulated with no opportunity to put your side of the story.
It's also worth considering why all the focus is currently on schools. Most of the incidents being discussed on the Everyone's Invited site did not occur at school but in bedrooms, gardens, bus stops and parks. The relentless focus on top private schools suggests there is something more political going on – an opportunity to bash institutions that have long been loathed as bastions of privilege and elitism. Posh white boys are considered fair game by just about everyone.
Posh, north London private-school girls are in a similar position. They are likely to score the best exam results, win places at the top universities, volunteer on gap years and find that the doors are open to them for the best careers. In a society that trades in victimhood, they find – much to their distress – that they do not have much currency. Being a victim of rape culture may alleviate you of at least some privilege points.
It's ironic that this moral panic over teenage sex should blow up at the end of a year when young people have barely been in school and have rarely had fewer opportunities for illicit encounters. For all their sakes, adults need to pause before rushing headlong into panic.
Joanna Williams is columnist at spiked and director of Cieo.
To enquire about republishing spiked's content, a right to reply or to request a correction, please contact the managing editor, Viv Regan.