The government is glorifying slavery? Oh grow up
Leftists claim No10's race review contains pro-slavery comments. This is a lie and a smear.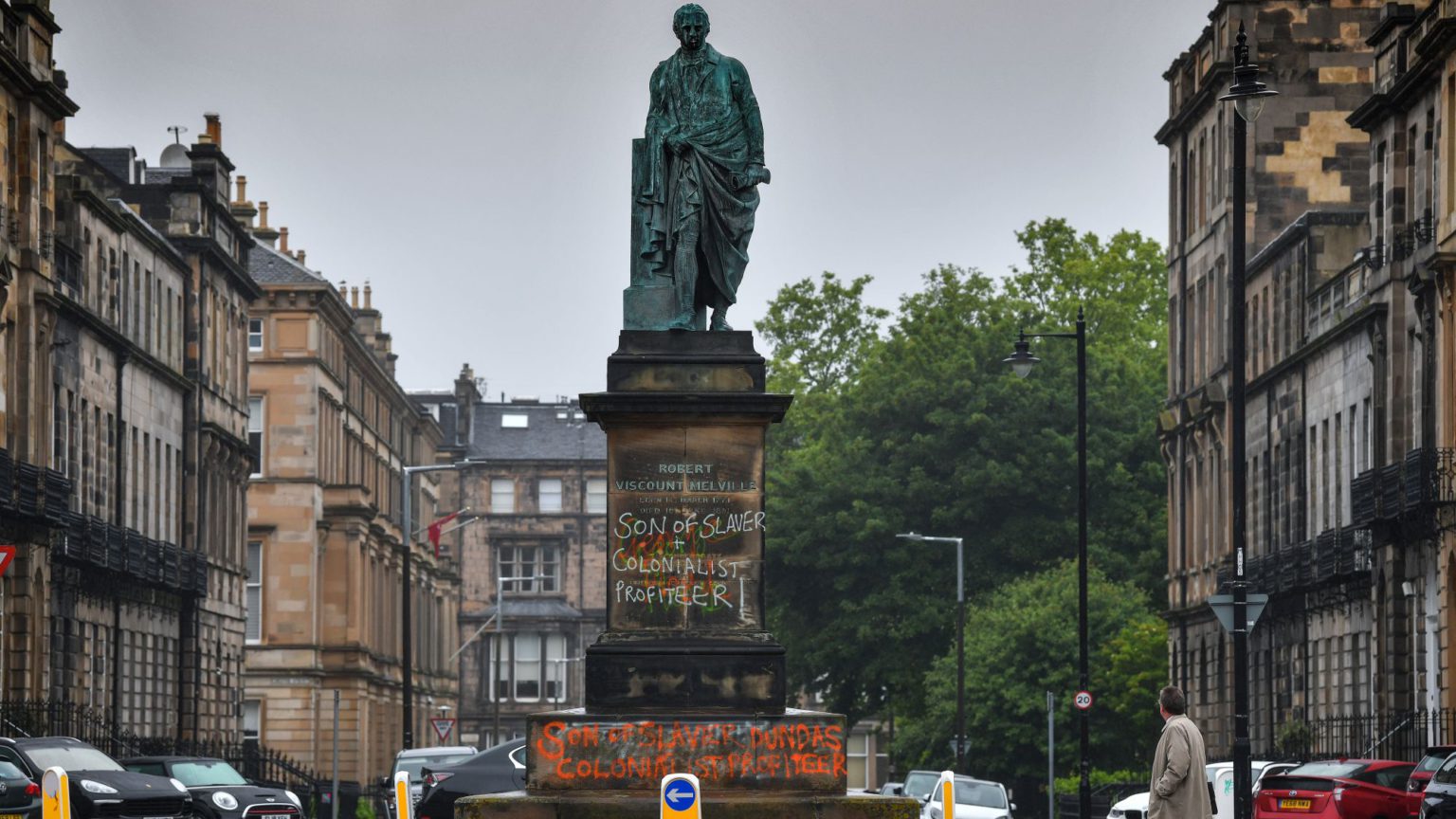 Labour's equalities spokeswoman Marsha de Cordova was unfortunate enough to put this claptrap into words for the Huffington Post. It was later reported in the Daily Mirror: 'The government must urgently explain how they came to publish content which glorifies the slave trade and immediately disassociate themselves from these remarks.'
De Cordova was followed by all of radical Twitter, with playwright Bonnie Greer leading the charge, saying 'it's not only wrong' but 'it's sick and dangerous' (with just the small proviso, 'if that #RacismReport says that'). Not to be outdone in the stupidity stakes, Owen Jones claimed Sewell's report 'puts a positive spin on slavery'.
What Sewell said in his introduction – which mostly dealt with other things – was this:
'There is a new story about the Caribbean experience which speaks to the slave period not only being about profit and suffering but how culturally African people transformed themselves into a re-modelled African / Britain.'
Only someone who was setting out to lie – to others and perhaps to themselves – could read that and claim that Sewell was glorifying slavery. His point is the opposite: that in spite of slavery Afro-Caribbean people fought to make their own history and identity.
It is an argument that is entirely commonplace in the history of the Caribbean, and indeed in postcolonial studies. History did not begin with abolition (nor with decolonisation). Under slavery, Afro-Caribbean people fought to secure their independence. They did it in the Maroon settlements of runaway slaves, and they did it by trading surplus goods on their provision grounds.
In Julius Scott's remarkable manuscript on slave networks – recently published by Verso Press as The Common Wind – he explains how Jamaican market traders conveyed news of the Haitian revolution to estates, astonishing slaveholders.
Black Caribbean churchgoers turned the religion of their oppressors into a vehicle for their own self-organisation in the native Baptist churches that led the revolt against slavery before abolition in 1833.
The idea that the era of slavery and colonisation was only one of white oppression erases the struggles of colonised people to make their own history. Sewell's point is of course well-known to postcolonial scholars. In How the West Came to Rule, Alexander Anievas and Kerem Nişancıoğlu argue: 'What all these accounts miss is the fundamentally co-constitutive nature of the colonial encounter in the making of the modern territorial state.'
When 'postcolonial studies' was a less well-known discipline, critics scoffed at Indian scholar Gayatri Spivak's essay 'Can the Subaltern Speak?' as an example of the obscurantism of the discipline. Though the language is indeed demanding, the point the essay turns on is exactly the one that Marsha de Cordova pretends to misunderstand today: that subjected peoples do speak.
Rather than respond to the actual points in Sewell's report, his critics have preferred to wilfully misrepresent them and knock down a straw man of their own making. But who is convinced by this performance? Only those who were determined already to believe that the Commission on Race and Ethnic Disparities was evil.
Tony Sewell, the man they accuse of glorifying slavery, is himself Afro-Caribbean. He worked as a teacher in Brent, moving to Jamaica to teach for two years, In the 1980s and 1990s, he wrote a weekly column for the black British newspaper, the Voice. ('I'd never heard of Tony Sewell before', said the Lady Bracknell of decolonisation, Priyamvada Gopal.)
Do Marsha de Cordova, Bonnie Greer or Owen Jones really believe that, with his background, Tony Sewell wants to glorify slavery?
More likely these claims were just a cynical smear made in the knowledge that everyone within their sectarian bubble would pretend to believe it. The cost, of course, is that everyone outside of it looks on in amazement, asking whether the Labour Party really believes that the government wants to reintroduce slavery.
The truth, for these critics, is not objective reality, but the outcome of a 'struggle' for hegemony. Any smear will do. But with arguments like this, it is not surprising that the left is losing the fight and becoming painfully isolated. The demands that its adherents should believe things that are palpably untrue is already costing them dearly, damaging both their reputations and their sanity.
To enquire about republishing spiked's content, a right to reply or to request a correction, please contact the managing editor, Viv Regan.