Labour deserves to keep losing
Brexit was only its most egregious betrayal of the working-class voters it claims to represent.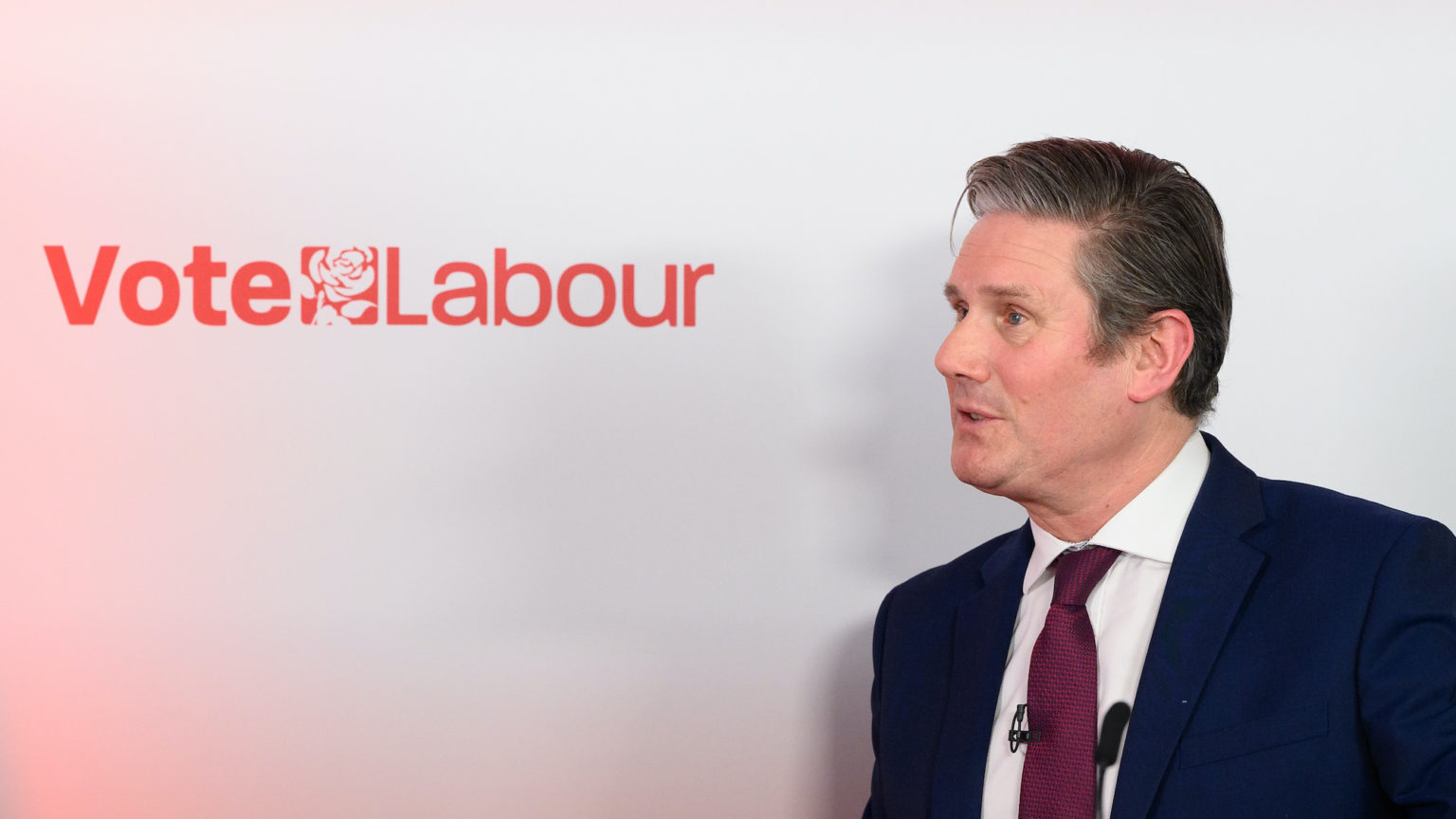 'New Labour, New Danger', warned Tory election ads in 1997. Today, it's hard to see Labour posing any danger to anyone at all.
By driving out its old working-class support base, Labour has neutered itself. Boris Johnson is prime minister with a fat majority thanks, in part, to the working class, which relieved itself of a long and increasingly ambivalent loyalty to Labour in recent years. Their old party, meanwhile, is floundering.
Let's not forget that Ed Miliband – yes, Ed 'bacon sarnie' Miliband – was ahead of the Tories in most polls conducted a year into the Tory-Lib Dem coalition. Yet a Conservative government that has made a shocking mess of the Covid pandemic is sitting pretty with the kind of poll leads that most party leaders could only dream of.
But the more specific polling data tell the most revealing story. One recent poll, in particular, stands out. It revealed that the Tories now hold a 16 per cent lead over Labour among the working class.
Some think this is not really what's going on. The Economist, for example, has tried to explain the historic collapse of the Red Wall by pointing to the north's growing 'comfortable suburbs'. Apparently, many people in Red Wall towns are better off than we think and have become homeowners in recent years – and that's why they voted Tory.
On the left, the denialism has been even more convoluted. Just before the General Election, an article in the Guardian proclaimed, 'It's a myth that Labour has lost the working class'. This was because our definitions of the working class are out of date, it said – and young people, with many in precarious work or underemployed, still vote Labour.
But by whatever imperfect measure we use to get a picture of class, each tells the same story. The Tories got more support among those on the lowest incomes, with the fewest qualifications and those in the C2DE social grade.
The working class rejected Labour decisively and many of its middle-class supporters refuse to face up to this. They cannot fathom that the people they claim to speak for voted against their alleged interests.
The collapse of the Red Wall was far from an anomaly. Labour's vote in many Red Wall seats had been declining for some time. As Steve Rayson, author of The Fall of the Red Wall, told spiked, between 1997 and 2015 (in other words, before Brexit), Labour's vote share fell by 25 percentage points in Hartlepool, 24 in Sedgefield and 23 in Bolsover – all long-held Labour seats. Even in 2017, when Labour committed to enacting Brexit, it lost a number of Red Wall seats. Between 2015 and 2017, in the 41 Red Wall seats Rayson looked at, the Tory vote rocketed from 29 per cent to 42 per cent.
This is an absolutely crucial point. The working class did not only reject Labour in 2019 because of its utterly disgraceful attempt to overturn the largest vote in British history. The mass switch to the Tories also reflected a broader sense that Labour had grown out of touch with its traditional support base. It no longer appealed to these voters on what matters to them. More than that, it actively rejected them and their concerns, dismissing them as racist and small-minded.
Many Labourites, no doubt, banked on the idea that once Brexit was 'done', Labour could come roaring back, both nationally and among its old working-class Brexit-voting supporters. But there were two key – and, frankly, obvious – problems with this. First, the voters are not likely to forget Labour's attempts to overturn their votes so quickly. Given a rare chance to take back control from a distant and uncaring institution like the EU, the working class took it, only for Labour to join the chorus of elitist voices falsely claiming these voters had no idea what they were doing.
But perhaps most importantly, Brexit was more the straw that broke the camel's back than it was the bulk of the load.
Some will say Labour was in a difficult position, torn between its middle-class Remainer supporters and its working-class Brexiteer supporters. There is some truth to this. But really, Labour showed a total lack of leadership. It was morally indefensible to back a second referendum, but Labour did so anyway.
Today, Labour is similarly stuck over Covid. It is offering no real resistance to the Tories and often failing properly to scrutinise lockdown policy. Labour has become irrelevant. Increasingly, it feels like its future is out of its own hands: it is relying on major failures from the government, and has become reactionary rather than proactive. Yet even when it has been presented with serious Tory cock-ups and scandals, it has failed to capitalise on them.
It is not really clear what Labour is for anymore. As David Swift, who wrote A Left for Itself: Left-Wing Hobbyists and Performative Radicalism, has highlighted, the left suffers from its total obsession with niche questions from Palestine to trans issues. Most people simply don't get excited by this kind of 'hobbyist' politics. While Keir Starmer tries and fails to produce a distinctive Labour platform, his job is made even harder by his own MPs – some of whom are hysterically woke. Last week, for instance, MP Clive Lewis compared the government's new race report (which effectively said Britain is not an institutionally racist country) to the Ku Klux Klan. Whatever policies its dull-as-ditchwater leader may eventually manage to wring out of this lifeless party, Labour will continue to be hamstrung by absurd pronouncements like this.
The Hartlepool by-election is fast approaching and a new poll has put the Tories seven points ahead. Another historically red town looks set to fall.
A dam burst in 2019. Huge numbers of long-term Labour voters broke the taboo and voted Tory. When you have done that once, it's much easier to do it again, particularly if the Labour Party you rejected shows little sign of having corrected any of its serious failings. It looks like things will get worse for Labour before they get better – and that is exactly what it deserves.
Paddy Hannam is editorial assistant at spiked. Follow him on Twitter: @paddyhannam.
To enquire about republishing spiked's content, a right to reply or to request a correction, please contact the managing editor, Viv Regan.