Why can't we let the vaccines win?
The life-saving jabs have become a pretext for yet more restrictions.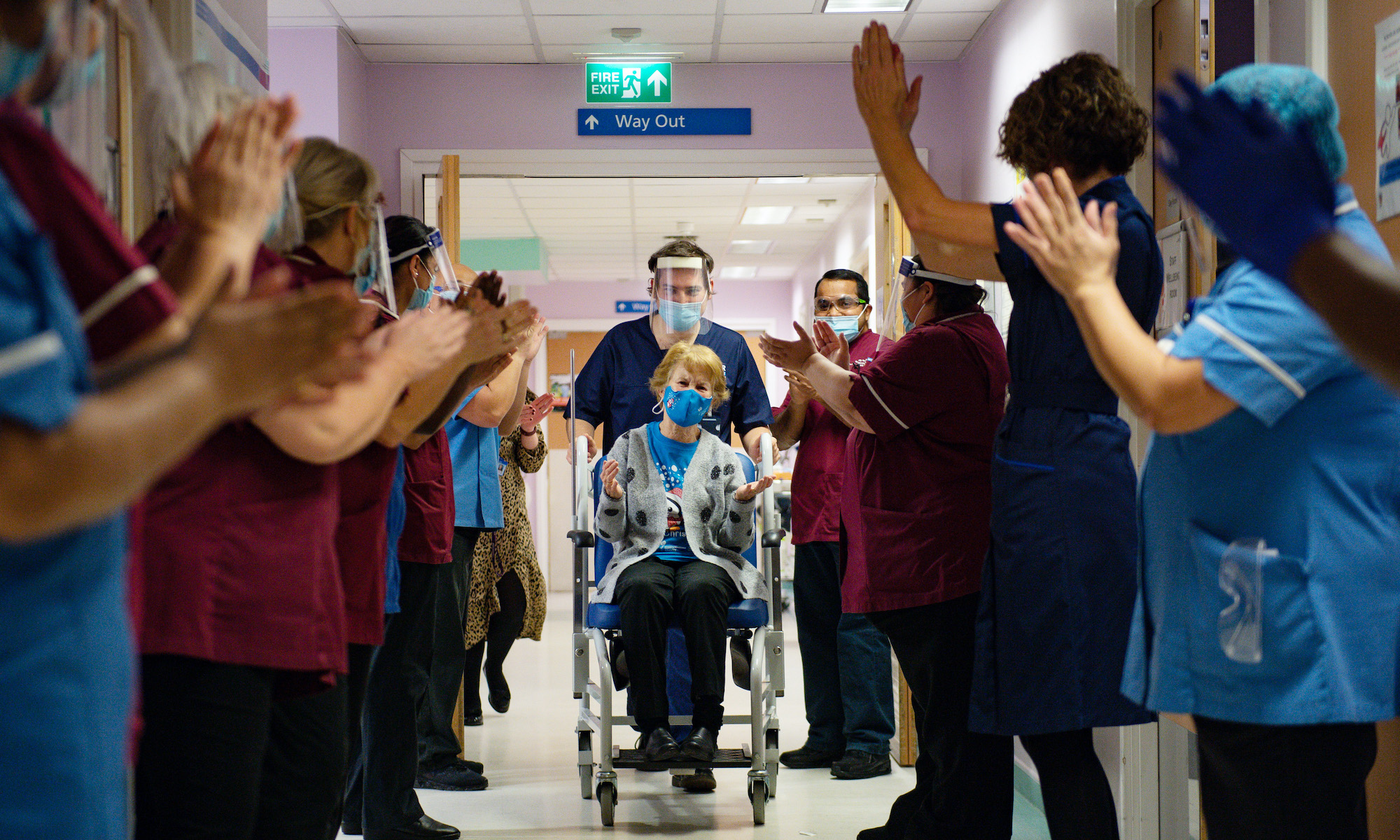 The vaccines were supposed to liberate us from lockdown. They have done no such thing. They are effective against the virus, of course – far more effective than many imagined possible, arriving far earlier than most experts had predicted. They cut the spread of the virus as well as reducing hospitalisation and death. And they are extraordinarily safe, too.
In Britain, the most vulnerable had all received their first dose of the vaccine by mid-February – eight weeks ago. The groups that make up 99 per cent of Covid mortalities have at least partial protection. UCL modelling (of course, modelling should always be taken with a pinch of salt, as we'll see later) expects us to reach the herd-immunity threshold, through a combination of vaccines, infections and pre-existing immunity, by Monday.
But instead of celebrating this vaccine miracle, and claiming victory over the virus, something else entirely has happened. We are in the fourth month of Britain's third lockdown, and the government is dreaming up yet more restrictions on our freedoms, just as we are getting excited about opening up.
We may be expected to take two rapid tests per week. We may need a 'Covid status certificate' to attend certain events and activities. Pubs and restaurants, when they reopen next week, will have more restrictions than they did pre-vaccine – each individual will have to sign the test-and-trace form (not just the leader), and you won't be allowed inside (as you were in the days of Tier 1 and Tier 2) or even allowed to go inside to make payments.
Foreign holidays are in doubt, despite proceeding relatively normally last summer, due to a doomed attempt to stop the arrival of new variants in the UK – particularly vaccine-resistant variants which could derail the vaccine rollout. As well as protecting the NHS, we're being asked to protect the vaccine.
Similarly, the prospect of 'vaccine passports' has turned what should have been the great liberatory leap forward into yet another pretext for removing our most basic freedoms – perhaps indefinitely. Despite vaccine take-up being higher than anyone expected – among the most enthusiastic in the entire world – the government wants to coerce the undecided into taking medical treatment with the threat of second-class citizenship. It would turn us into an authoritarian 'papers, please' society.
Wittingly or not, with their excessive caution, politicians and scientists are in serious danger of sending the message that the vaccines do not work as intended. Prime minister Boris Johnson recently told a Q&A session that two fully vaccinated people should not meet up indoors together. He surely understands the implications of this?
Modellers that feed into SAGE have predicted that lifting restrictions, even with the vaccines, could result in a summer bloodbath of up to hundreds of deaths per day. Last summer, despite the government encouraging us to herd into restaurants and crucially, no vaccines, deaths were in the single figures. At least it is an improvement on last month, when SAGE was warning of thousands of deaths per day.
And then there is the fear that the vaccines themselves could make us ill. The MHRA, the UK drugs regulator, was careful to say the emergence of blood clots was extremely rare among recipients of the AstraZeneca vaccine – finding that just 79 cases of blood clots and 19 related deaths occurred after 20million doses were administered. In other words, the AZ vaccine is less risky than many over-the-counter medicines or driving on the motorway. You are more likely to be struck by lightning than develop a blood clot. What's more, the link between AZ and the blood clots is as yet unproven. Nevertheless, the regulator decided to advise that people under 30 should be given an alternative vaccine where doses are available. This may be a small 'course correction', as deputy CMO Jonathan Van Tam has suggested, and will hopefully have no impact on the rollout, but it gives a sense of how infinitesimally small a risk has to be to get our scientists worried.
One thing has become abundantly clear: the government and its advisers have institutionalised the precautionary principle. It is not 'following science' that has led us into this trap. It is a culture of excessive caution and risk-aversion. It is only in such a context that a life-saving vaccine can be turned into a tool for more restrictions. It's time to stop living in fear – let's take back our freedoms and live our lives to the fullest once more.
To enquire about republishing spiked's content, a right to reply or to request a correction, please contact the managing editor, Viv Regan.