Is milk racist?
An XR campaigner says there's 'a racist element' to giving schoolkids too much milk.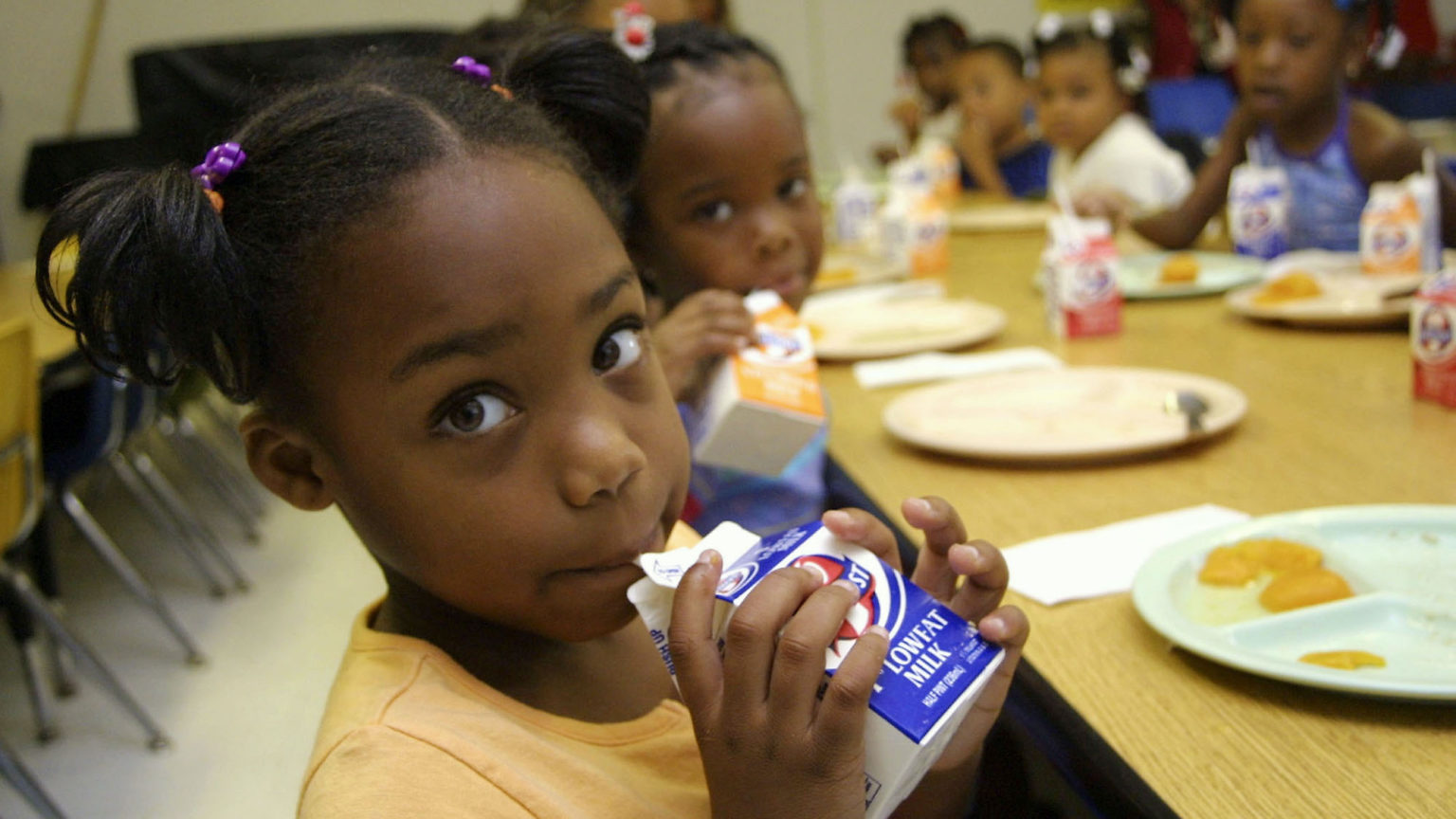 Have you ever considered whether the cereal you eat or the tea you drink might be tainted by white supremacy? Well, perhaps you should.
Alison Plaumer, a lecturer and Extinction Rebellion campaigner, clearly has. Last month she told Brighton and Hove City Council in an online meeting that giving children too much milk at school could be racist, reports Sussex Live. She said, 'arguably, there is a racist element to serving dairy too much because 65 per cent of the world's population are lactose intolerant, many from the BAME [black, Asian and minority-ethnic] community'. She is also pushing for more plant-based meals at local state schools as a way to cut carbon emissions.
Considering the recent revelation that even babies and children can be racist, the status of racist levels of milk consumption in educational settings is clearly a pressing concern.
Milk has become an unexpected political battleground. Earlier this month, author Adam Rutherford appeared to try to link actor-turned-politician Laurence Fox to white supremacy, all because Fox has a milk emoji on his Twitter profile. According to Rutherford, racists use the milk symbol 'in a misplaced attempt to indicate racial purity via lactase persistence'. If Fox did not want to identify with that, Rutherford said, he had made 'arguably a poor and poorly researched choice'. It turned out Fox had actually used the emoji as a comic reference to a recent anti-lockdown speech in the House of Commons by Tory MP Charles Walker.
So there you have it: milk is a symbol of white supremacy. Or something. It's black tea, dry Shreddies and plain old tap water from now on.
Picture by: Getty.
To enquire about republishing spiked's content, a right to reply or to request a correction, please contact the managing editor, Viv Regan.