Vaccine passports are the thin end of the wedge
If we allow this to happen, our civil liberties will be irreparably damaged.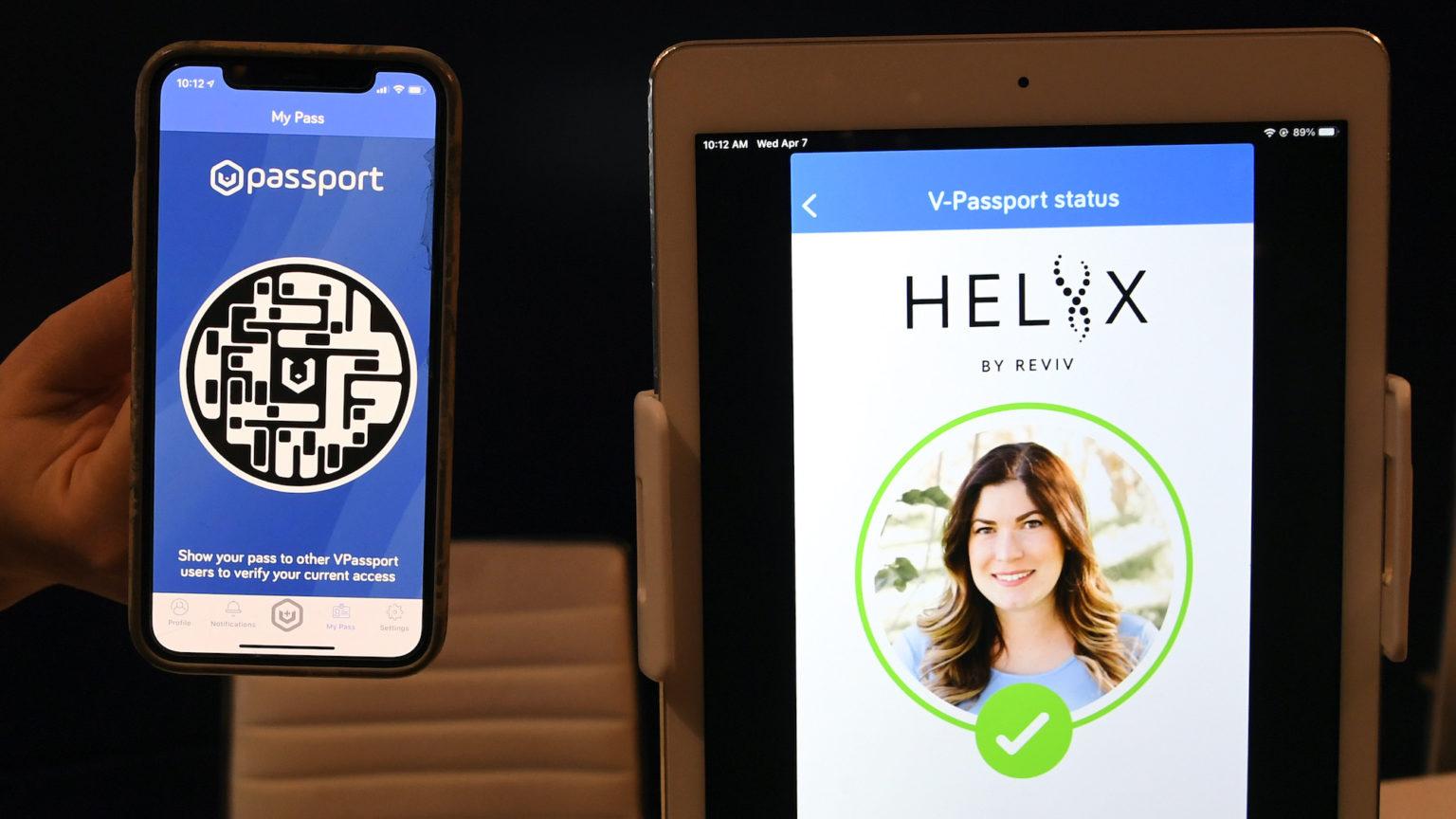 Vaccine passports are wrong. They are wrong in themselves. They are wrong in conception. They are wrong in terms of cost. Nobody in the UK should be forced to carry one in order to do anything that they were legally allowed to do only 18 months ago. It is that simple.
If people would like to carry some digital evidence, proving that they have either had Covid or that they have had the vaccination, then they should be free to do so. If other countries demand that such evidence is needed in order to allow travel to those countries, as is the case with yellow fever, then that is their choice. But the British government must not impose vaccine passports on its own citizens, as is now being proposed.
Even that great proponent of big-state activism, the World Health Organisation, has stated that 'we would not like to see the vaccination passport as a requirement for entry or exit', citing concerns about the efficacy of vaccination to prevent transmission and issues to do with discrimination.
Millions of people in the UK have neither had the virus itself nor have had the vaccination, mostly due to their age. Pregnant women are advised against the vaccination, as the fertility impact is unknown. Then there are those groups who, for religious or political reasons, find themselves as conscientious objectors. To ram through vaccine passports, then, would indeed be discriminatory.
As an editorial in Science put it recently: 'The greatest risk is that people for whom vaccination is unacceptable, untested, inaccessible, or impossible are denied access to essential goods and services. This could happen where there is vaccine hesitancy or refusal among certain ethnic minorities; where there are no data on vaccine efficacy for people at risk, such as children and pregnant women; where migrants are undocumented and unreachable; where passports are exclusively digital, barring people without smartphones; and where people are not yet eligible for vaccination.'
These issues are of great importance in the debate over whether vaccine passports should be introduced in the UK. But they are single trees when compared to the wood itself. The point of the vaccine passport is to introduce a national digital ID card on the quiet, and to bully the population into taking part in something that has been opposed in the UK for generations.
What's more, there is no need for them. If we all believe that vaccines are effective, soon anyone who wants and is medically eligible for a vaccine will have protection from the effects of the virus. These passports are the thin end of a wedge when it comes to civil liberties. Before we know it they could incorporate other medical information, such as whether we have been vaccinated for flu.
I agree wholeheartedly with the old Michael Gove, before he morphed into the authoritarian control freak who is now leading the charge to impose vaccine passports:
'We as free citizens devolve power upwards. We don't operate at the licence or leisure or pleasure of those who happen to govern us at any given point… The idea that we should be licenced to exist by the state… seems to me, as a matter of principle, to be wrong.'
The old Mr Gove said that in 2003, in response to New Labour's plans to introduce ID cards.
I also agree with the old Boris Johnson, who wrote about ID cards in 2004:
'There is the loss of liberty, and the creepy reality that the state will use these cards – doubtless with the best possible intentions – to store all manner of detail about us, our habits, what benefits we may claim, and so on.'
These two men were right back then, they are wrong right now.
Richard Tice is the leader of Reform UK.
To enquire about republishing spiked's content, a right to reply or to request a correction, please contact the managing editor, Viv Regan.