No, the Sewell report does not 'normalise white supremacy'
A UN working group's bizarre condemnation of the race report shows that it is the latest institution to fall prey to woke capture.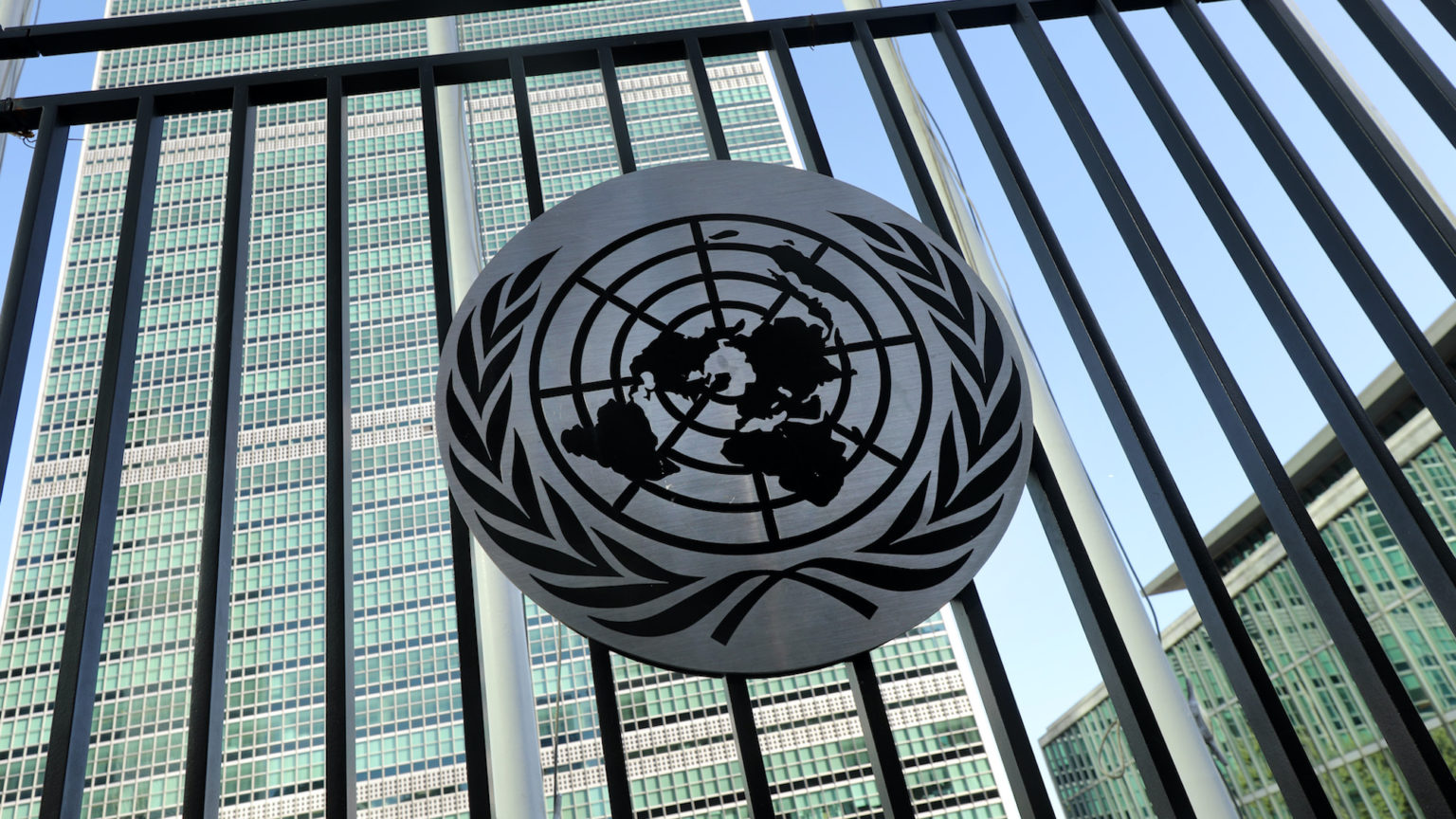 It is safe to say that some of the reactions to the recently published report on race and ethnic disparities have been hysterical. Labour MP Clive Lewis drew parallels between the report's authors and the white-supremacist Ku Klux Klan. Cambridge University professor Priyamvada Gopal sought to discredit lead author Dr Tony Sewell's academic achievements, by pointing out that Nazi propaganda chief Joseph Goebbels also had a PhD. Dr Shola Mos-Shogbamimu, one of the most toxic voices in Britain's race-relations debate, labelled Sewell a 'token black man' – insulting him and fiercely condemning the report before it was even published.
Now an arm of the increasingly 'woke' United Nations has waded in with its 'expert' analysis on the report. Urging the UK government to reject the 'shocking' report, the UN Working Group of Experts on People of African Descent has concluded that it attempts to normalise white supremacy. In a statement released by the UN Human Rights Office of the High Commissioner, the 'experts' accuse the report of repackaging 'racist tropes and stereotypes into fact, twisting data and misapplying statistics and studies'. It says the report cites 'dubious evidence' to 'make claims that rationalise white supremacy by using the familiar arguments that have always justified racial hierarchy'. It also calls for the Commission to be 'disbanded or reconstituted'.
Institutions such as the UN, as well as identitarian elements of the British left, apparently do not understand what white supremacy is – a label which they throw around in a carefree manner to describe many of the UK's institutions and the wider public in general. At the heart of white-supremacist thinking is the belief that white people are superior to those of other races and should therefore dominate them through social relations and the broader power structure. As a political ideology, it supports the imposition and maintenance of social and institutional domination by white people. Having its roots in forms of scientific racism, white-supremacist ideologies contain pseudo-scientific theories that suggest white people are biologically superior – an attempt to draw genetic connections between racial identity and intelligence. In the modern world, white-supremacist thinking provides the ideological foundations for neo-Nazi movements and extremist neo-Confederate organisations in the US's Deep South.
But in recent times, there has been a 'watering-down' process when it comes to definitions of white supremacy, along with other phrases such as 'white nationalism'. The CEO of one 'leading' race-equality think-tank, the Runnymede Trust, has previously accused the UK government of pursuing a divisive 'white nationalist' agenda. In an interview with the Guardian, Dr Halima Begum said it was prioritising the white working classes at the expense of non-white ethnic minorities in a bid to consolidate the Tories' newfound support in Labour's former so-called Red Wall. The government can be accused of many things, but it is quite absurd to suggest it is committed to forging a white ethno-state. After all, this is an administration with a Gujarati-origin home secretary, who recently created a bespoke immigration route for millions of Hong Kong residents wishing to escape from Chinese state totalitarianism and start a new life in the UK.
To suggest that a race report – authored by a predominantly non-white group of commissioners who clearly state that racism remains a real force in British society – normalises white supremacy is grossly irresponsible by the UN. This woeful assessment serves only to demonstrate how this intergovernmental organisation has fallen prey to woke institutional capture. The government-commissioned report states that racism needs to be taken seriously and continues to be a genuine force in Britain. One of its main recommendations is the creation of a new 'Office for Health Disparities', which would focus on research expertise and tailored communication to reduce health inequalities across a variety of groups living in the UK. While the UN accuses the report's authors of making 'ad hominem attacks on people of African descent', the report explicitly makes reference to the impressive academic performance of black pupils of African heritage in England. It also refers to prevailing cultural strengths in non-white communities of Asian origin – such as stable family units, cohesive community structures and a strong educational ethos. To suggest that this is a piece of research that indulges in the normalisation of white supremacy is ridiculous.
Institutions such as the UN, along with the identitarian left in British political culture more broadly, should tread carefully when using terms such as 'white supremacy' and 'white nationalism'. As well as presenting a warped interpretation of British society and its public institutions, doing so trivialises historic cases of racial persecution experienced by non-white people. It lowers the quality of contemporary debates on racial equality in Britain, as well as draining genuine threats of white supremacy of their significance.
We need to stop entertaining these divisive and historically illiterate contributions to the race-relations debate.
Dr Rakib Ehsan is a spiked columnist and an independent analyst in British ethnic-minority social behaviour and political attitudes.
To enquire about republishing spiked's content, a right to reply or to request a correction, please contact the managing editor, Viv Regan.