Richard Dawkins: cancelled for woke heresy
We have replaced one form of religious dogma with another.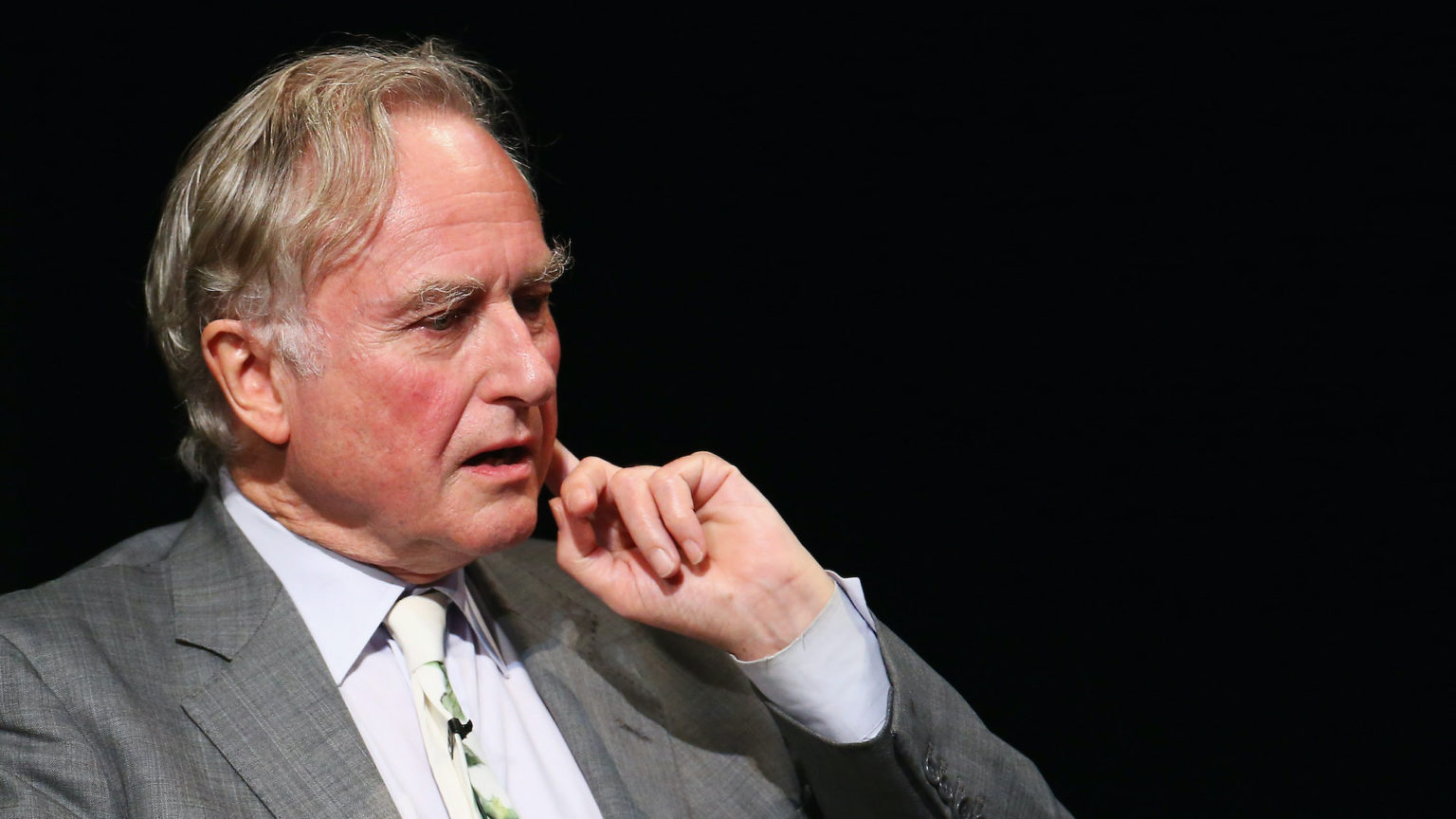 The world's most celebrated living atheist, Richard Dawkins, has been rebuked by the American Humanist Association, one of America's leading atheist organisations, for an act of heresy.
He hasn't been shamed and cast out for saying something offensive towards Christianity or Islam or any of the world's other ancient faiths, of course – but rather for offending contemporary, secular, 'liberal' sensibilities around gender and identity, which the bigwigs at the AHA apparently cling to just as closely.
He has had his Humanist of the Year Award, conferred on him by the AHA in 1996, formally rescinded. Apparently for the crime of posing a question on Twitter. Namely, why is it that when a man identifies as a woman, that is accepted by polite society, but when a white person identifies as a black person, it is not?
Last week, the celebrated scientist and author posted: 'In 2015, Rachel Dolezal, a white chapter president of NAACP, was vilified for identifying as Black. Some men choose to identify as women, and some women choose to identify as men. You will be vilified if you deny that they literally are what they identify as. Discuss.'
After two days of online outrage, Dawkins made clear in a follow-up tweet that he in no way intended to 'disparage trans people': 'I see that my academic "Discuss" question has been misconstrued as such and I deplore this. It was also not my intent to ally in any way with Republican bigots in [the] US now exploiting this issue.'
Going on his previous statements, this looks entirely genuine. In 2015, he said: 'Is trans woman a woman? Purely semantic. If you define by chromosomes, no. If by self-identification, yes. I call her "she" out of courtesy.' Which is a perfectly reasonable and humane position to take.
But this wasn't enough for the AHA, which accused him of 'impl[ying] that the identities of transgender individuals are fraudulent, while also simultaneously attacking Black identity as one that can be assumed when convenient'. According to this nonsensical take, he's not only transphobic, but racist too.
Unintentionally, the AHA underlined the point Dawkins was getting at: why is one form of self-identification celebrated where the other is not? There are good-faith responses to that question. But rather than try to answer it, the AHA and others simply condemned Dawkins for even asking it. As one prominent atheist blogger put it: 'It's not merely a question. There's nothing to "discuss".'
Those scare quotes say it all. Discussing the basis on which we understand trans identity does nothing to undermine the dignity, rights and respect that should be afforded to trans people, as they should any human being. But wokists, even atheist ones, those who pride themselves on their opposition to blind faith, seem incapable of even 'discussing' these questions.
Dawkins' great crime here is being a reasoned thinker in an increasingly religious age. You don't have to agree with him on everything – we at spiked, despite being humanists and atheists, have had our disagreements with him over the years – to recognise his sincere commitment to getting to the facts of the matter, and to the meat of moral questions.
Indeed, many of the controversies he has walked into over recent years reflect a willingness to say what he thinks in the most unvarnished way possible – regardless of who it might upset. Almost to a fault. Indeed, his scholarly contributions have been almost eclipsed by needless controversies he has provoked by wondering out loud on social media about sensitive issues.
Still, the answer to someone you disagree with is to argue back. To debate. To reason. This is surely essential to anyone who thinks of themselves as an atheist. But the cancellation of Dawkins from within the atheist world confirms what has been clear for some time – that many Western atheists are fuelled not by scepticism, reason and humanism, but by a sense of moral superiority over 'dumb' conservative and religious folk.
It is a sense of superiority which is very much misplaced. As the rage against Dawkins reveals, some leading atheists are gripped by precisely the same kind of rigidity and religious fervour that they condemn in others. All they have done is replace one form of religious dogma with another.
Tom Slater is deputy editor at spiked. Follow him on Twitter: @Tom_Slater_
To enquire about republishing spiked's content, a right to reply or to request a correction, please contact the managing editor, Viv Regan.