So now cops are racist even when they save a black person's life?
The fury over the killing of Ma'Khia Bryant has exposed the cynicism and hypocrisy of the woke elites.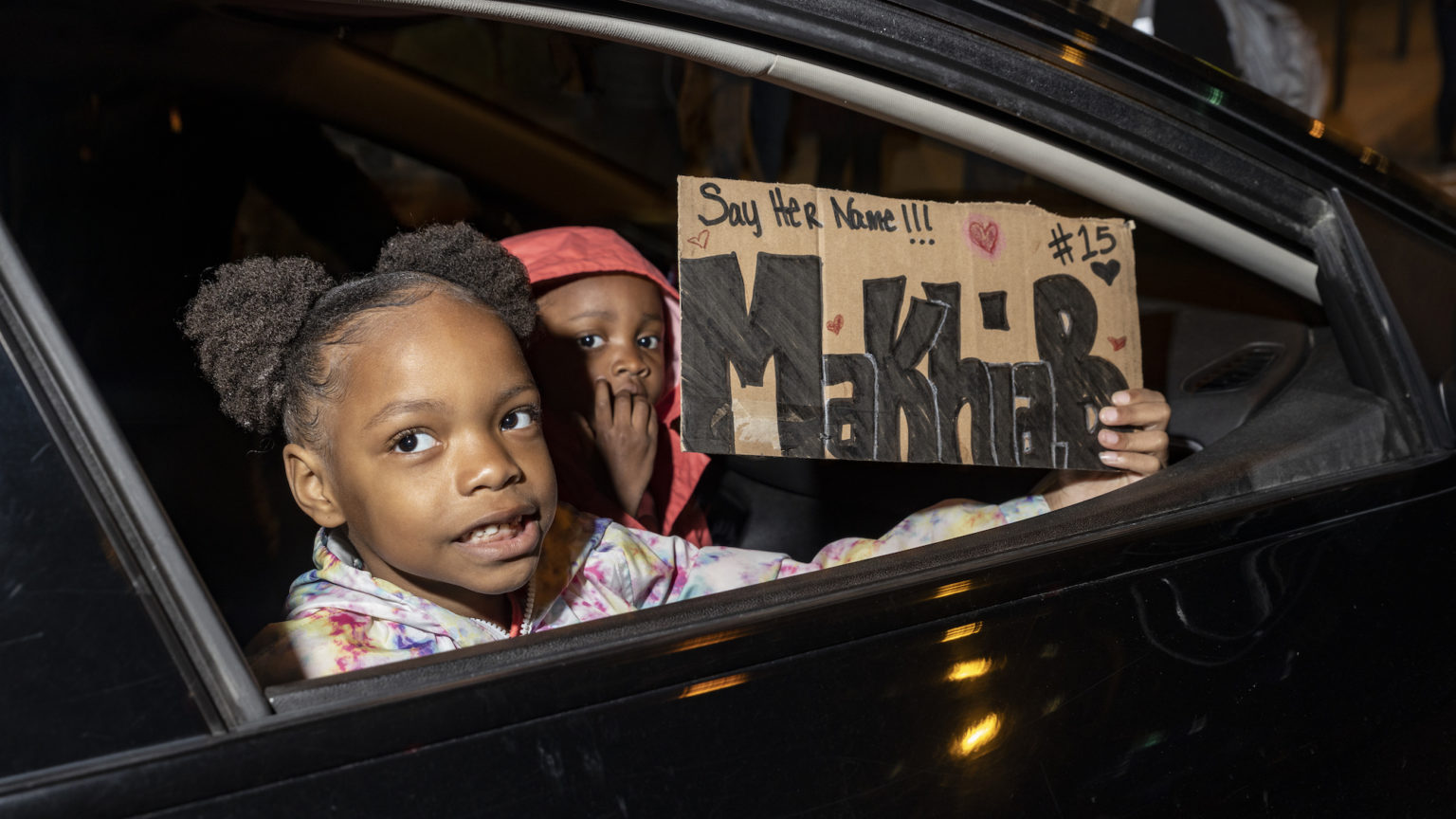 So now cops are racist even when they save a black person's life? That's the warped logic of the fury over the shooting of Ma'Khia Bryant. Bryant was a 16-year-old African-American girl who was shot dead by police in Columbus, Ohio on Tuesday, not long before the verdict in the Derek Chauvin case was read out. Cue online anger and activist rage. 'Black lives matter!', people cried. Yes, they do. Which is why that police officer shot at Bryant – because she was about to stab another black girl. 'Black lives matter' seems to have been the motivation for the cop's behaviour.
The speed with which the killing of Bryant was folded into the woke, BLM narrative was extraordinary. And foolish. Because it quickly became very clear that this incident was more complicated than the virtue-signalling set realised. Police were called to a confrontation between young women in Columbus. Part of the bodycam footage from the officer who shot Bryant – Nicholas Reardon – has now been released. It clearly shows that Bryant was carrying a large knife and was closing in on one of the girls. Bryant seemed ready to lunge. Reardon opened fire. He saved a black girl from possible death or certainly from serious injury. Racist? Get real.
If BLM's online army had waited for all the information, they wouldn't have made such arses of themselves. Another cop killing another black person, they all sighed. Get ready to protest again, they said. LeBron James tweeted an image of Nicholas Reardon with the words 'YOU'RE NEXT' and the hourglass emoji, the implication being that Reardon was another Chauvin and he would soon get his just desserts. For helping a black girl who seemed to be in imminent and mortal danger? James later deleted the tweet, when more facts came out, but not before it was liked and shared thousands of times.
Perversely, even when it became widely known that Bryant was armed and seemed ready to use her weapon against another young black woman, some in the woke lobby doubled down on their fact-lite BLM-style blather. Valerie Jarrett – who had been a senior adviser, no less, to Barack Obama when he was president – said: 'A Black teenage girl named Ma'Khia Bryant was killed because a police officer immediately decided to shoot her multiple times in order to break up a knife fight… #BlackLivesMatter.' Not an iota of empathy for a cop who found himself in a very difficult situation. Not an ounce of appreciation for the fact that his actions helped to save a black life.
Some observers and activists came off as incredibly cavalier about the danger the young black woman in Bryant's sights found herself in. It was just a knife fight, right? Filmmaker and activist Bree Newsome breezily said that 'teenagers have been having… fights involving knives for eons. We do not need police to address these situations by showing up to the scene and using a weapon against one of the teenagers.' Newsome, like many other members of the comfortable woke elite, supports defunding the police. If the police in Ohio had been defunded, and if they had failed to 'show up' to this knife fight, a young black woman would likely have been killed or terribly injured. Does that black life matter?
The woke set has gone from saying that unarmed black people should not be killed by the cops – a proposition that every normal person agrees with – to essentially saying that a knife fight should have been allowed to go ahead. Why get so het up about it? It's just knives and girls. As Philip Klein at National Review put it, there now seems to be a 'let-teenagers-knife-fight caucus'. '[T]he idea that cops need to take a step back and let teenagers stab it out with each other is completely insane', he says. And the vast majority of people will agree with him. It is only the privileged graduates who make up what passes for 'anti-racist' activism these days who want the cops defunded.
Just as the cry of ACAB ('All Cops Are Bastards') in the UK has become the preserve of hyper-middle-class professional agitators who live largely cushioned, comfortable lives, so the view of all police action as problematic tends to be held by the kind of folks in the US who have got rich from wokeness and don't need to worry about what goes on in those faraway rough neighbourhoods. Let them have their knife fights.
Of course there is a discussion to be had about the American police's use of lethal force. The militarisation of US police forces is concerning. Could Ms Bryant have been stopped with a shot to the leg? That needs to be considered. Hopefully an investigation into the matter will provide us with a greater insight into whether Reardon might have behaved differently, and what the police in general should try to do in situations of imminent violence. But the narrative that was instantaneously weaved around the killing of Ms Bryant was not about having a cool, rational discussion about how police should respond in life-and-death scenarios. Rather, it was about creating another simplistic morality tale that would allow the privileged activists of BLM, Antifa and other woke outfits to posture once again against the evils of the world.
The tragic Bryant affair really reveals the moralistic impulse behind contemporary 'anti-racism'. What we have in wokeness is not a continuation of the historical struggles for greater racial equality and fairer forms of justice, but rather a constant hunt for proof that white supremacy still stalks the US and that we need experts, activists and the occasional riot to keep it in check.
It is this tendency – this need, in fact – to read every situation and encounter through the lens of racism that led so many to assume that Reardon was another racist cop and Bryant was another George Floyd. In the 21st century 'anti-racism' has become an industry. It provides many people with moral authority, financial comfort and a sense of virtuous power. They were not about to let another possible white-cop-vs-black-person situation go unexploited. They need this stuff. And the girl who was in danger from Bryant? Meh. Not all black lives matter, it seems.
To enquire about republishing spiked's content, a right to reply or to request a correction, please contact the managing editor, Viv Regan.