Happy St George Was Turkish Day
Let's make it a bank holiday, for the sake of middle-class pseuds across the land.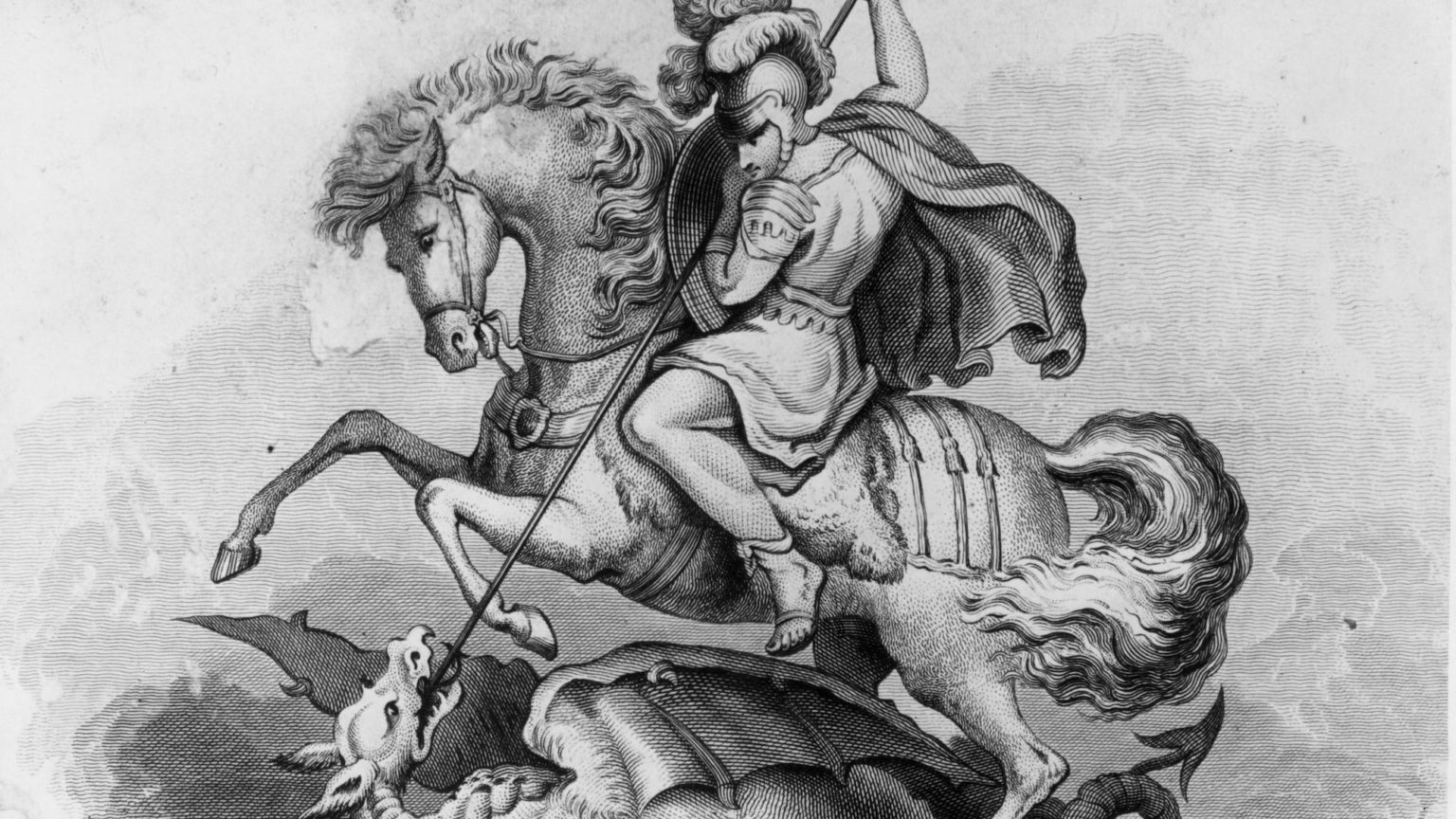 It comes around faster every year. Happy St George Was Turkish Day, everyone – a day for pompous columnists, and dateless wonders who say 'cockwomble' a lot, to come together and argue on Twitter with dumb gammons who exist largely in their own Chablis-pickled imaginations.
It is hard to discern the genesis of this very special day. But at some point over the past few years the day honouring the patron saint of England has become an opportunity for middle-class pseuds across the land to educate the allegedly xenophobic English public with widely known facts about St George – namely, that he wasn't English and never actually set foot upon our green and pleasant land.
The Mirror's Kevin Maguire was quick out of the blocks this morning. 'Happy St George's Day, a day plastic patriots and racists ignore St George was a migrant worker from and in the Middle East who they'd ban from a UK he never visited anyway', he thundered. In a more passive-aggressive mood, Decolonise the Curriculum activist Pran Patel went with: 'Happy St George's Day! Interesting that many of those celebrating will have no idea that he was a Turkish born Arab… Btw he never visited England.' One Corbynista used it as an opportunity to have a pop at Priti Patel, suggesting 'the Smirkster would probably have deported him'.
They are all doing a tremendous service. Too many in England still labour under the myth that St George, born in Cappadocia around 270 AD and martyred in Palestine, was actually a cabbie from Basildon who invented fish and chips, led the England team to victory in 1966, and co-wrote the first four series of Only Fools and Horses. Wait until they find out the dragon probably wasn't real. They'll be devastated.
Of course no one actually thinks St George was English. And in their annual rage against a caricatured Little Englanderism that doesn't really exist, the St George bores only betray their own ignorance. The underlying message of it all is that those who celebrate St George's Day are knuckle-draggers with bluing tattoos who long for a white English ethno-state. But as Rakib Ehsan points out on spiked today, the vast majority of English people think Englishness has nothing to do with race. Smug middle-class Twitter, educate yourself!
But you know what? Let's be kind to them. What with Brexit finally happening, and their beloved European Union attempting to erect a hard border in Ireland, it's not been a good year for the egos of the Ingurland-bashing FBPE set. I dare say some of them are a little more muted today than in previous years. David Schneider hasn't tweeted at all today. Someone should check on him.
So let's do what should have been done a long time ago and finally make St George Was Turkish Day a bank holiday. That way they can rattle off their devastating Twitter threads from the comfort of their chaise longue, at home, with the curtains closed, while normal people go out and enjoy themselves.
Tom Slater is deputy editor at spiked. Follow him on Twitter: @Tom_Slater_
To enquire about republishing spiked's content, a right to reply or to request a correction, please contact the managing editor, Viv Regan.