Why are the police handcuffing street preachers?
British police are arresting and investigating people over entirely legal speech.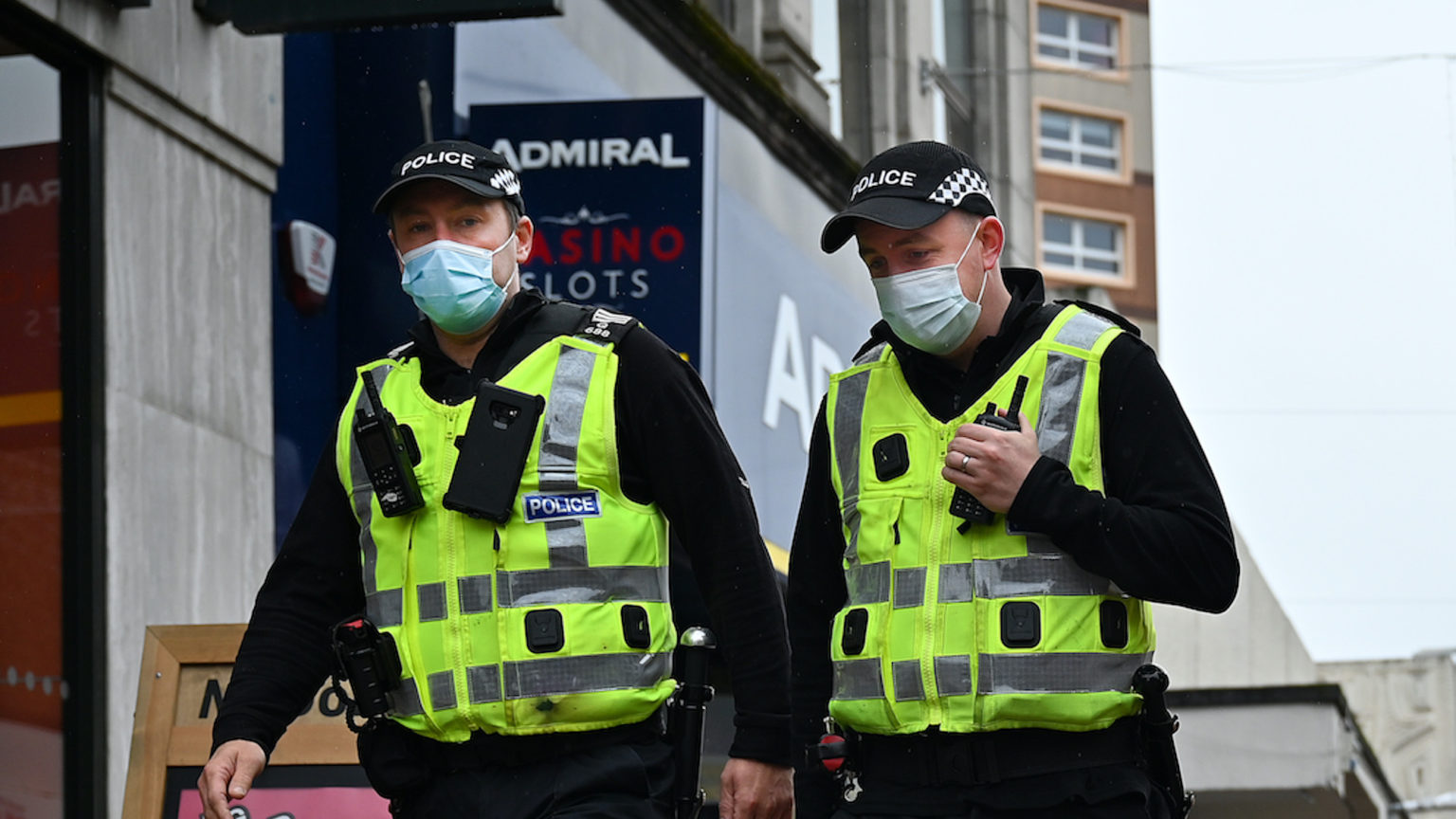 This week police in Uxbridge, Greater London, handcuffed, arrested and detained a 71-year-old grandfather for fear he might have offended someone.
Naturally, the whole incident was filmed and uploaded to YouTube, where we can watch in horror at our hard-fought freedoms slipping through our fingers.
John Sherwood has been a pastor in north London for 35 years. As part of his vocation, he preached not only from the pulpit but also in the open air – which he is lawfully allowed to do.
According to news reports and his colleague's own account of events, on 23 April he preached from the closing section of the book of Genesis, which contains the allegedly offensive statement: 'So God created mankind in his own image… male and female he created them.' Building off these verses, he spoke about marriage being between one man and one woman – a view once held by the vast majority of Brits and the law of the land until the very recent past.
Police officers surrounded Sherwood, took away his Bible, and pulled him off the streets for an alleged breach of Section 5 of the Public Order Act (which, incidentally, does not criminalise offence or insult). He was detained, questioned about his views on sexual morality, and held overnight. After 21 hours, police released him 'under investigation'.
The same story has been told on countless streets across Britain in the past decade. A person says something allegedly offensive, heavy-handed police intervene, the person is arrested, detained, released, and the CPS choose not to prosecute. And – unless there is far more to this story than what is available in the footage or multiple accounts of the event – it is hard to imagine the CPS moving forward with a prosecution.
Wrongful-arrest lawsuits are hard to win and, even if successful, would simply involve a relatively small payout months or years down the line with no impact on policing policy or precedent. And so, as with many other examples before it, there will likely be no real consequences for dragging an elderly man away for engaging in what looks and sounds like wholly lawful activity.
Indeed, the police have already announced that, 'The Met's Directorate of Professional Standards [DPS] have since assessed the footage and found no indication of misconduct. The arrest will not be subject to a full DPS review.'
So that's that. Move on. Just be thankful not to be in jail.
Not only do the police get to do this time and time again without any real consequences — they also gain an additional benefit: everyone else is watching on. Fearful of being dragged away themselves, the public self-censor to avoid any trouble. This is, it seems, a fully intentional tactic.
This is the consequence-free policing of our speech. Draconian police conduct with the added benefit of scaring others into silence.
The same consequence-free approach can be said of so-called 'hate incidents'. It doesn't matter that a 'hate incident' is, by definition, not a crime. It doesn't matter that no proof is needed. The subjective perception of 'hate' is enough for the police to record a 'hate incident' against you without you committing a crime and potentially without you even knowing about it. And it can stay on your record for six years.
And we can also add to this list the ever-growing use of Public Spaces Protection Orders, which local councillors can easily adopt to limit all kinds of otherwise lawful activity if they consider it to have a 'detrimental effect' on the 'quality of life' of an area. Introducing a PSPO is frighteningly easy. Breaching one is a criminal offence.
In other words, who needs actual laws, passed by our elected parliament, to censor and scare a population into silence?
After all, passing censorial legislation is hard, even in these times – as we can see with the Police and Crime Bill and Online Safety Bill, both of which would further limit speech and both of which are currently being met with serious opposition.
Indeed, in recent years multiple governments have tried introducing even greater restrictions on speech: from Labour's failed attempts to introduce far-reaching religious-hatred laws to Tory plans to introduce 'extremism' legislation akin to what we find in Russia. Such attempts have failed and some countertrends can even be seen — for example, with amendments to the Public Order Act in 2013 that are more protective of free speech, and legal safeguards in place for the very type of speech Sherwood is accused of making.
But why bother with legislation when the police can drag people off the streets, or record hate incidents against them, or arrest someone for otherwise lawful activity because someone says it is having a 'detrimental effect'?
This week home secretary Priti Patel spoke out against the police use of 'non-crime hate incidents', which is a good start. But we need much more.
It is time to end this pervasive attitude to policing our speech, where the censorship is easy to carry out and almost impossible to challenge, and where the police face no consequences and society bears the true cost.
To enquire about republishing spiked's content, a right to reply or to request a correction, please contact the managing editor, Viv Regan.