Don't let the state tell you who you can hug
The 'hugging ban' shows just how far we have slid into lockdown dystopia.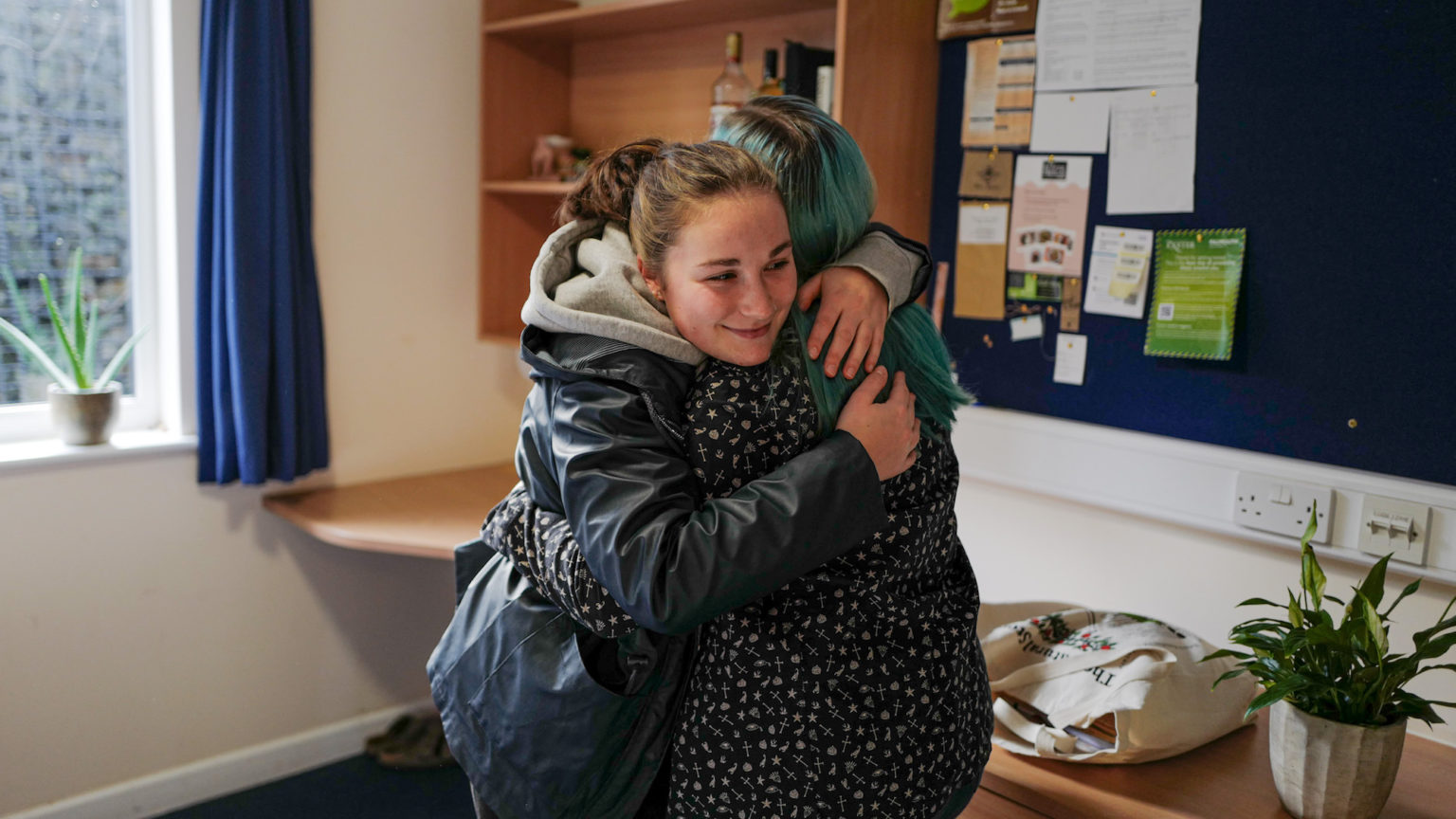 There is no better snapshot of Britain's slide into Covid dystopia than the argument over whether Britons should be allowed to hug each other again from next week.
Cabinet Office minister Michael Gove announced on The Andrew Marr Show on Sunday that 'intimate contact' and hugging would be 'restored' alongside the next easing of the lockdown restrictions. Yet within 24 hours of Gove's cheerful announcement, the government started to row back. 'Cautious cuddling' is fine, according to BBC sources, but officials are still concerned that the public will 'go too far'. Could orgies of hugging be on the horizon?
Scientists from SAGE have also appeared in the media to warn that, while hugging will be allowed, we need a new Covid-secure way to hug. Professor Catherine Noakes told the BBC her top tips for 'hugging safely' from next week: 'Don't hug too frequently, keep it short, try to avoid being face to face… and even wearing a mask could help.'
Some believe that allowing the public to hug at all is a terrible mistake. Good Morning Britain's resident lockdown scold, Dr Hilary Jones, has decried the recklessness of hugging. 'We've still got 2,000 cases that we know about every day', he warned this morning. Zero Covid advocate Dr Deepti Gurdasani says there should be no return to normal – and no hugging – until the government has got 'on top of the pandemic' and brought transmission down.
But if not now, then when? The latest ONS estimates suggest that just 0.08 per cent of people in England have currently got Covid. The percentage of Covid tests coming back positive in the UK is among the lowest in the world. Then there's the small fact that two thirds of adults have had their first dose of the vaccine, and a third have had both. Those most vulnerable to this disease have a significant amount of protection. Even the modellers at SAGE, who earlier this year ludicrously warned of a summer bloodbath of thousands of deaths per day, have conceded that a third wave of Covid is unlikely in Britain. Where is the danger in enjoying a hug?
The scientists pushing for continued restrictions are not only wildly out of touch with the data, but also with how the public are now responding to the pandemic. Many people will have been surprised to learn that hugging is still against the rules, especially as Brits have been happily meeting friends at pubs and restaurants for a month now (if only out in the cold). Following the success of the vaccination rollout, most people are now happy to admit to pollsters that they no longer follow the government rules.
What has become abundantly clear in recent months is that there are a significant number of scientists and officials who support restrictions on everyday life indefinitely – even in the absence of a serious viral threat. For at least the past month now, there have been fewer deaths than we would normally expect at this time of year. And yet there is still endless talk about extending certain restrictions and inventing new rules.
One of the most absurd interventions of late came from Professor Dame Theresa Marteau, a behavioural scientist who sits on SAGE. Social distancing and mask-wearing should become 'an inherent part' of being a football fan, she argues. Public-health messages, she says, can be weaved into the game just as Black Lives Matter has been. (And we all know how fans feel about that.)
So far, it seems as if the government will resist the demands that we should extend the lockdown or keep hugging illegal. But the roadmap out of lockdown is still maddeningly slow. And questions remain about how many social-distancing measures will remain after 21 June.
We must not forget just how unusual it is to allow the government to dictate the terms of who we may and may not hug. And we need to be vigilant about the government's and scientific establishment's casual embrace of authoritarianism and their constant attempts to micromanage our intimate lives.
To enquire about republishing spiked's content, a right to reply or to request a correction, please contact the managing editor, Viv Regan.