The posh state of Britain
Institutions of government may champion diversity, but they're dominated by the same class.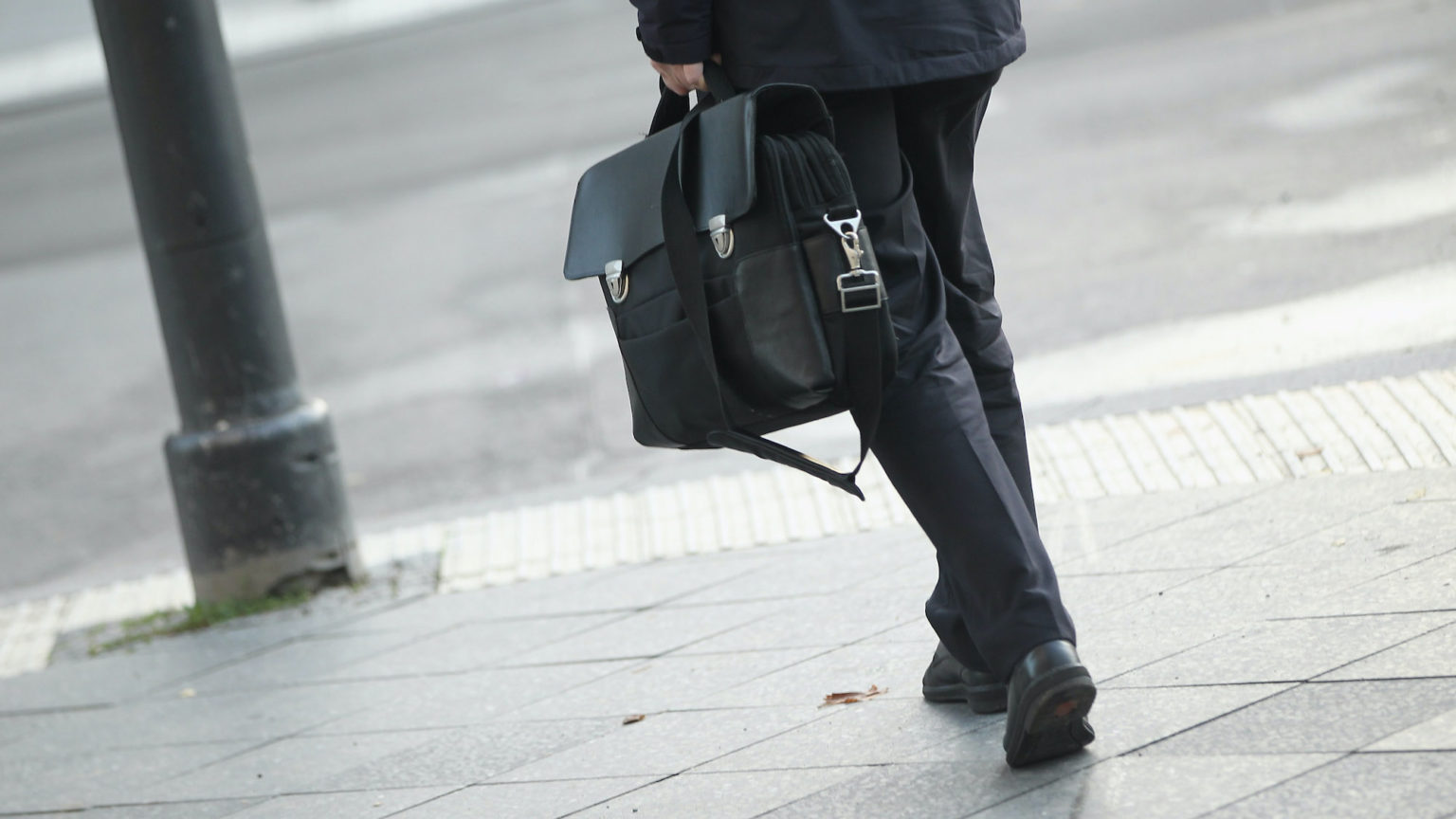 Who would have guessed that the UK's famously class-bound civil service is still disproportionately posh?
Because that is what the Social Mobility Commission has revealed this week – that the vast majority of the 450,000-strong bureaucracy serving Her Majesty's Government are still far closer to Sir Humphrey Appleby than they are to Arthur Seaton. In fact, the class composition of its senior ranks has barely changed since the 1960s.
According to the research, 72 per cent of civil servants come from a 'privileged background'; a quarter of those holding the 6,000-or-so top jobs were privately educated; ministerial meetings are brimful with Latin jokes and cricket metaphors. Even if someone from a less privileged background does enter the civil service, the report suggests that the in-house culture of Classical jokes and oblique references makes it very difficult for the uninitiated to 'climb the velvet drainpipe' – which itself sounds like a public-school initiation ritual.
This really shouldn't be a surprise. Not just because the civil service has long been a preserve of Britain's upper middle classes, privately educated or otherwise. But also because Britain's governing institutions are increasingly dominated once more by the socio-economically advantaged – that is, those from affluent backgrounds, with educations at good schools in the right areas, and degrees obtained from Russell Group universities, followed by an easy-ish ascent up the 'velvet drainpipe'.
This doesn't just apply to the civil service. Look, also, at parliament. In 1951, 18 per cent of MPs from the three main parties were former manual workers. By 2015, this had fallen to just three per cent among the four largest parties. This shift in the class composition of parliament is most notable among the misnomer party, Labour. Of its 364 MPs in 1966, 109 were from working-class occupations (mining/manual work). By 2015, just 22 of its 232 MPs were from working-class occupations.
What is perhaps most telling about the increasingly class-bound nature of our governing elite is that this socio-economic monoculture has grown alongside that same elite's obsession with increasing the 'diversity' of its ranks. So it has talked endlessly about enlarging the proportion of women. Of expanding the proportion of people from BAME backgrounds. Of promoting the visibility of the genderfluid. All so as to better represent the diverse nation they serve. And it has done this when it is becoming more, not less, socio-economically homogeneous.
The civil service itself, for example, has made a concerted effort to improve its ethnic diversity, launching numerous inclusion strategies, establishing several internal forae, and so on. And it has worked. As the Institute for Government reports, 'The representation of BAME staff has improved at each grade since 2010′.
Yet for all our governing institutions' jargonised chat about representing the UK's diverse society, they have rarely been less representative of its class composition. They talk of championing diversity, while maintaining a rigid class hierarchy in practice.
This gives the lie to the cult of diversity. Sure, from the legislature to the departments of government down, our ruling institutions look increasingly multiform. But class-wise, they are increasingly uniform. They are dominated by people whose superficial differences only disguise their shared socio-economic experience, their common, largely upper-middle-class background, and their shared worldview. And it tells. Not just in the Latin allusions and sticky-wicketing innuendo, but in their broader political outlook too: their often anti-working-class prejudices, and their own elite self-interests.
We don't need the Social Mobility Commission to point this out. It was to be read most clearly in the angry incredulity writ large on the collective face of government when people voted for Brexit. And it can be read time and again in that gap between the worldview of our political elites and that of those they at best misunderstand, and at worst denigrate.
No doubt things are shifting in the post-Brexit landscape. But, as the Social Mobility Commission shows us, such change as is necessary won't come from within our governing institutions. It will have to come, as ever, from without.
Tim Black is a spiked columnist.
To enquire about republishing spiked's content, a right to reply or to request a correction, please contact the managing editor, Viv Regan.