Batley Grammar has caved to the mob
Cartoons of Muhammad have now been banned from the school's teaching materials.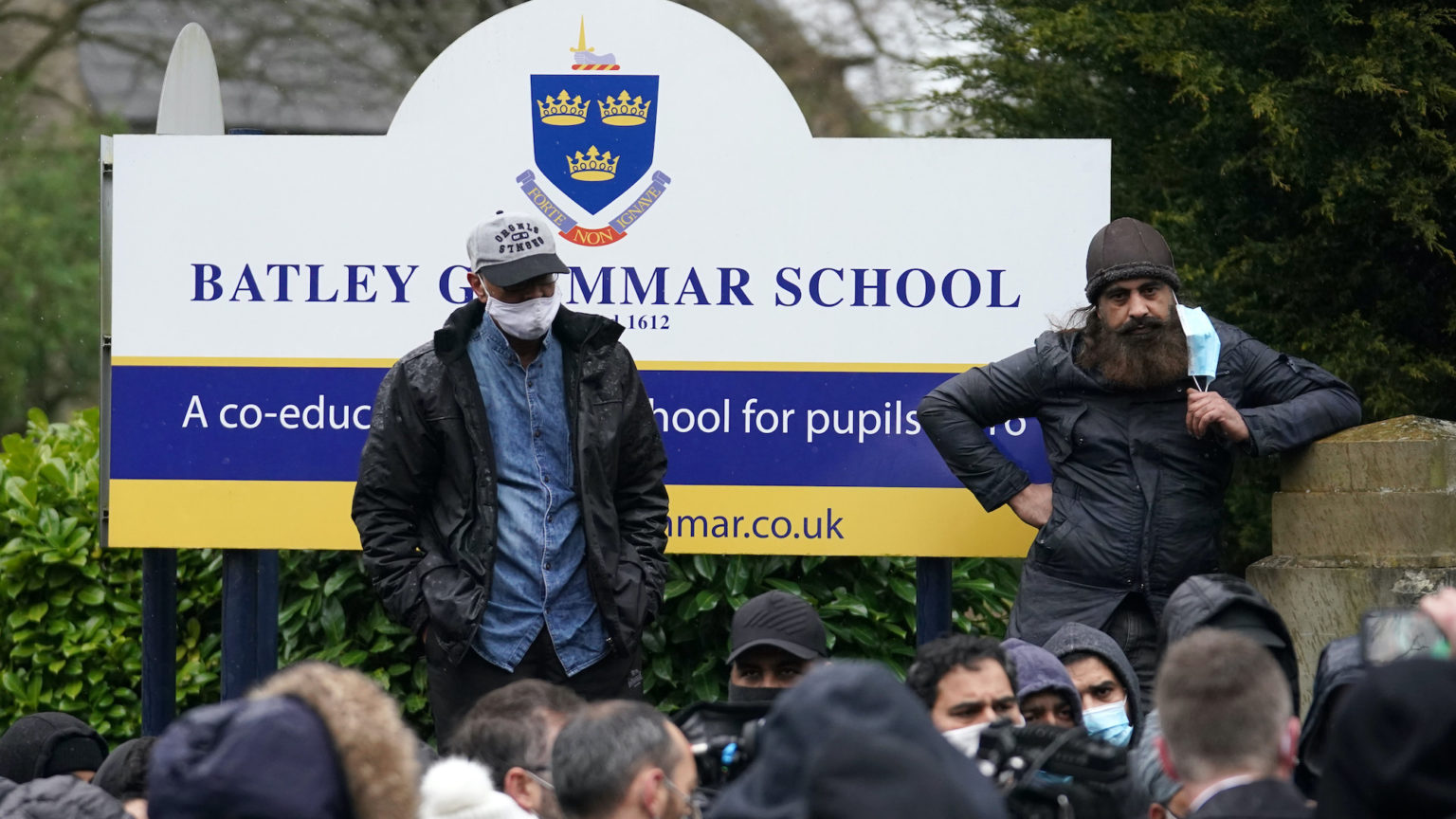 A teacher at Batley grammar school in Yorkshire was suspended from work in March. He was forced into hiding, fearing for his life after receiving death threats. All he did was show pupils a cartoon of Muhammad, as part of a lesson about free speech and blasphemy.
A mob of religious conservatives gathered outside his school to protest against the cartoon. The school obliged them and duly punished the teacher. The head apologised for the teacher's actions and sent pupils home early for the Easter break.
Two months later, the teacher will finally be allowed to return to work. An independent investigation commissioned by the Batley Multi Academy Trust, which runs the school, has found that he did not intend to cause offence. The school has agreed to lift his suspension.
But that's not the end of the matter. The trust also says the cartoon should not be used again in any lesson, out of 'respect' for the wider community. It says it is 'committed to ensuring that offence is not caused', and that it 'deeply regrets the distress' provoked by the cartoon.
First, the school caved in by suspending a teacher for his lesson on blasphemy. Now the school is effectively changing its curriculum to avoid offending Islamic fundamentalists.
The school's failure to stand up for free speech will only embolden this intolerant movement.
To enquire about republishing spiked's content, a right to reply or to request a correction, please contact the managing editor, Viv Regan.