Dominic Cummings terrifies me
Everyone should feel relieved that this man is no longer anywhere near No10.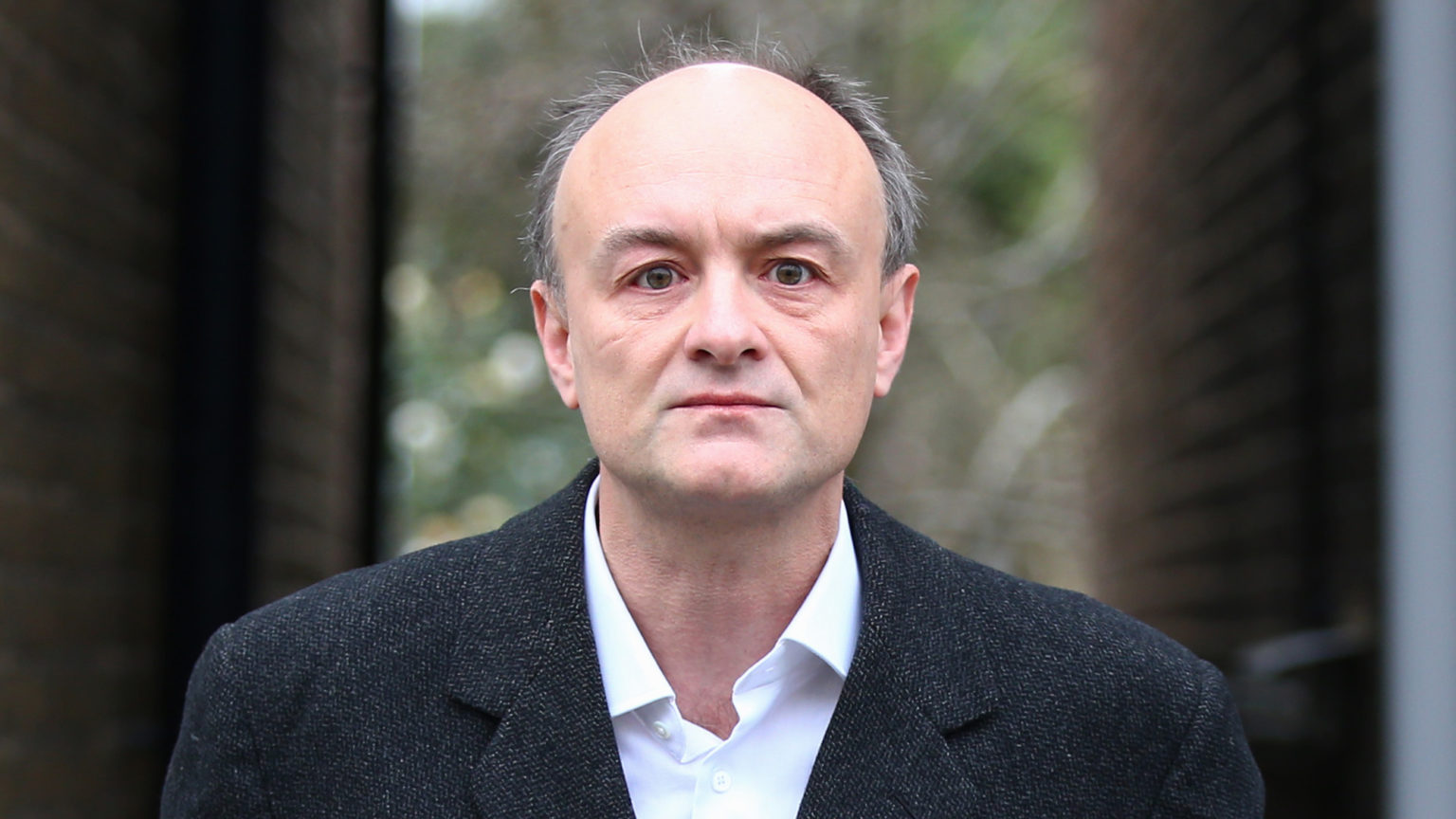 'World's most expensive new car: Rolls-Royce's £20million Boat Tail is a nautical-themed luxury vehicle with a rear deck that transforms into a picnic set serving chilled champagne under its own parasol', screams the banner at the top of the Daily Mail less than 24 hours after Dominic Cummings' bombshell briefing to the House of Commons science and technology select committees. Apparently, no one who has a life cares what the PM's ex-head honcho had to say on Wednesday. Polling shows that 75 per cent of us don't trust him after he told us he had to drive to Barnard Castle to check Covid hadn't made him blind. But I'm a hack, so I had to watch the whole seven hours. And I must report – he's still scaring the living crap out of me.
Not because the government's lockdown plan was stupid, Matt Hancock is a moron, and the prime minister (according to Cummings) volunteered to be injected with the virus on live television to encourage us to spread it like the chicken pox. No, but because it confirmed some of our worst suspicions – that, last year, we weren't exactly living in a democracy. In normal times, the government derives its power from the people. That is why we have elections. And yet Cummings paints a portrait of a prime minister who existed at his mercy. It seems lockdown was imposed because Cummings threatened to resign if it wasn't:
'If we hadn't successfully bounced things in the week of 16 March, I talked to various people during that week about saying to him I will resign and hold a press conference and say that this government is going to kill hundreds of thousands of people… But we managed to bounce things through and therefore I didn't do it.'
By July, Cummings was so sickened by the situation that he announced he was leaving because 'this whole system is chaos, this building is chaos. You know perfectly well from having worked with me that I can get great teams together and manage them. But you are more frightened of me having the power to stop the chaos than of the chaos.'
For the first time in 15 months I feel sympathy for Boris Johnson. Judging by his antics yesterday, anyone with a human soul would be more frightened of Cummings having the power to stop the chaos than of the chaos itself – considering that had he had his way, 'you'd have had a kind of dictator in charge of this' who would have behaved as follows:
'From the point of view of overall human civilisation, how could we have done better? I think it's unarguable – unarguable – what should have happened. The companies doing mRNA vaccines basically created the vaccine itself in literally hours in January. Hours. What should have happened is that governments like America and us should have gone to those companies and said, "Right, we're gonna take your idea, we're now going to have what's called Human Challenge Trials. We will pay, you know, 5,000, 10,000 people, and we'll pay you to be injected with Covid, and then you'll have some kind of control system where you're injected with Covid, some of you get this vaccine, some of you don't get this vaccine, and then everyone takes their chances, and then, you know, if you die, your family will get a million quid, whatever, something like that. That would obviously have been the best thing to do… Imagine if we have another thing like this… We have to be able to have a system… We've got to have a system in place where we go: "Holy Lord, new ebola thing. Right, mRNA companies. Pfizer. Where's the vaccine? Right. 10,000 people. What's the price that it pays?"'
That is psychopathic. But instead of replying 'Thank fuck you're not advising us anymore', the MP questioning Cummings at that moment – Greg Clark – replied: 'One of the reasons we're conducting this inquiry is so we can get on with lessons that can be learned: were we constrained by legislation or the risk involved of injecting healthy people with Covid?'
'Yes!', I screamed at the livestream. 'Have none of you heard of the Nuremberg Code?'
The person who should be most grateful, of course, that we are not living in the sort of dictatorship Cummings desires is Cummings himself, because he would have been taken out and shot last year after he broke his own laws to enjoy a day out at Barnard Castle. Just as he's wishing Hancock could be taken out and shot now, for being a moron. Yes, it's tough to want to hear what Cummings has to say when he's got such a stellar record of lying about everything, but, whether we trust him or not, it is important to pay attention because what he's saying is very, very, very scary.
Emily Hill is author of Bad Romance. For more of her journalism, follow her on Twitter and Instagram.
To enquire about republishing spiked's content, a right to reply or to request a correction, please contact the managing editor, Viv Regan.