The rise of the woke prison
Our justice system has become subsumed by intersectionality.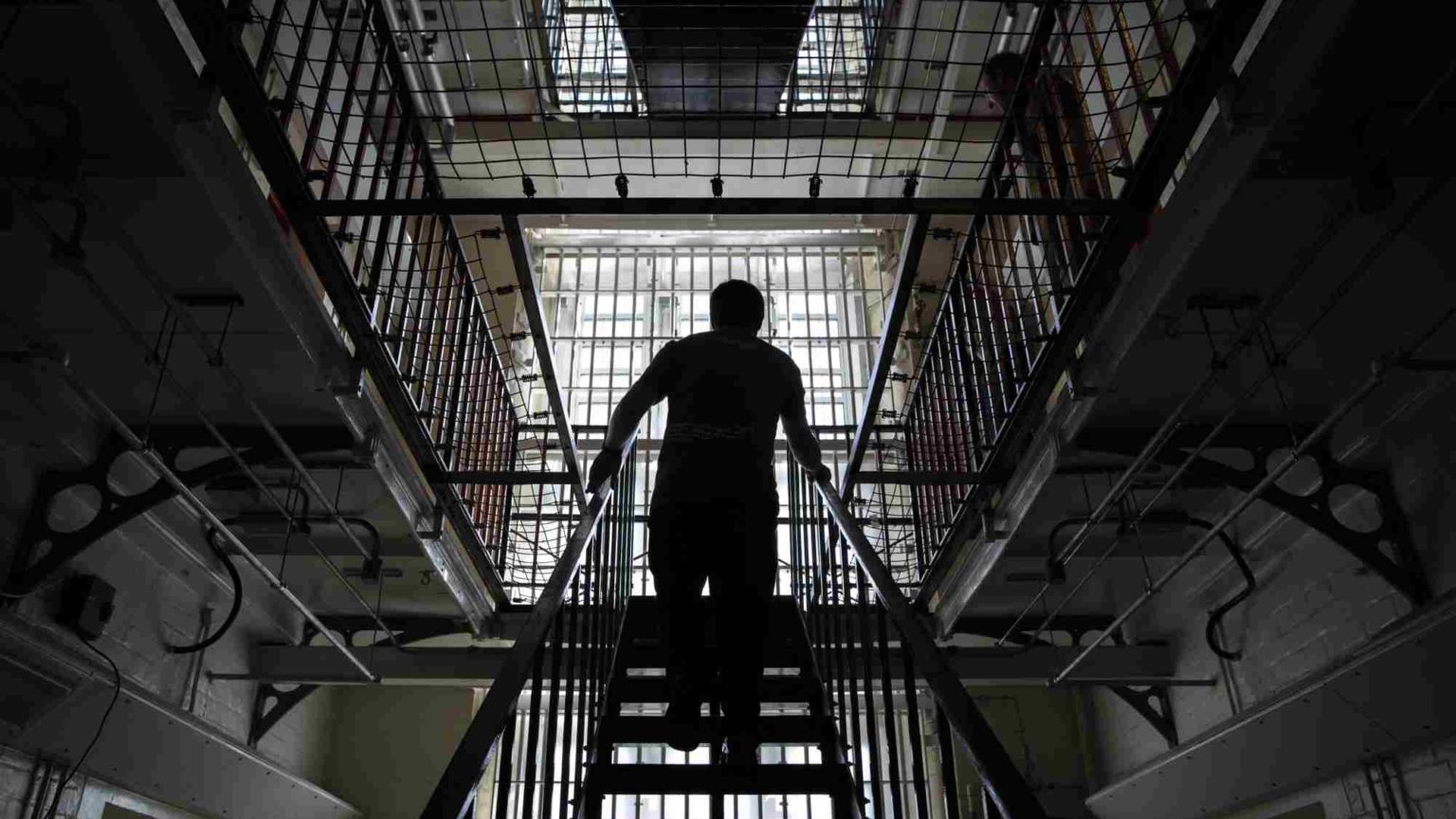 What's the difference between a prison and a north London playgroup?
Sadly, this joke comes without a punchline. Training for prison officers now includes therapeutic, woke meditation sessions. Participants sit back, close their eyes and imagine they are walking through a park, greeting friendly faces along the way. Only this is intersectional meditation: the aim is to sniff out wardens with unconscious bias. So if, on this imaginary walk, they see only white men then, well, who knows what awaits? A spot of re-education? Or a spell behind bars?
News of the training sessions, reported in the Telegraph, has provoked the ire of justice secretary Robert Buckland. It's 'like the Teletubbies are in charge', bemoaned one source. Indeed. But why the anger now? Prisons have been woke for some time.
One of the biggest scandals of recent years is the incarceration in women's prisons of male offenders who – sometimes after sentencing – decide they are actually transgender. Statistics suggest that one in 50 prisoners in the UK (around 1,500 inmates) identifies as transgender, a far higher proportion than within the general population. It is not hard to see why. Transgender prisoners are likely to be able to shower alone and have their own cell – they can also apply to switch between male and female jails. In the woke worldview, this is a compassionate move that respects the identity of transgender prisoners.
However, reports of attacks on women carried out by transgender inmates suggest that the feelings of transgender women are being placed above the safety of female inmates. Take the case of convicted paedophile and rapist David Thompson. While on remand, he identified as a woman called Karen White and was placed in a women's prison. Once there, he sexually assaulted two female inmates. This is not a one-off. Official statistics show that transgender inmates comprise roughly one per cent of female prisoners in the UK, but are responsible for 5.6 per cent of sexual assaults in women's prisons. But, according to woke ideology, it is more important to respect trans identity than the safety of female inmates.
Woke prisons also fail to protect the public. Last week, an inquest into the fatal stabbings of prison rehabilitation volunteers Jack Merritt, 25, and Saskia Jones, 23, by convicted terrorist Usman Khan, listed a catalogue of failings from all parts of the justice system. Since 2013, six Islamist extremists have gone on to commit further terrorist offences after being released from prison. This figure does not include either Khan or Sudesh Amman, who were shot dead by police officers while committing knife attacks, thereby avoiding further legal proceedings. Neither does it include Mohiussunnath Chowdhury, who was convicted of attacking police officers with a sword outside Buckingham Palace in August 2017, but was initially acquitted of terror charges after claiming he was suicidal and wanted police to shoot him dead. He began plotting terrorist attacks within days of being released from prison.
It seems that, in the woke prison, convicted Islamist terrorists are left free 'to radicalise other prisoners' because of the 'institutional failure' to keep them away from other inmates, leaving them able to form gangs inside jails, according to counter-terrorism research. Meanwhile, those ultimately in charge of prisons – Jo Farrar, the chief executive of the prison and probation service, and other officials in the Department of Justice – instruct wardens to refer to inmates as 'residents' or 'clients' while probation officers must refer to offenders as 'supervised individuals'.
In this context, getting prison staff to undertake training in 'intersecting' identities, so that they can better appreciate the specific experiences of black lesbians or transgender Muslims, should come as no surprise. Nor should the therapeutic focus on mindfulness and meditation. That justice secretary Robert Buckland is reportedly not just shocked but angry illustrates what Neil Davenport has described on spiked as the separation between the Tory government and the woke state. Buckland can rage as much as he likes, but it will take more than that to budge an endemically woke civil service.
Woke staff training is a waste of time and money that could be spent retraining inmates so they can get jobs once released, or providing literacy, numeracy and higher-education classes to aid their rehabilitation. Under Covid restrictions, prisoners have been locked in cells for 23 hours each day and have been denied visitors. Wokeness may seem super thoughtful and kind. But the ruthless promotion of an ideology totally ignores real people – individuals with complex lives and problems.
The whole of our justice system has become subsumed by woke ideology. Police officers are happy to be filmed on Pride marches or kneeling before Black Lives Matter protesters. Chief constables record themselves lecturing the public on the importance of using the correct pronouns. Officers have words with those who cause offence on social media. Records are kept of people reported for non-crime hate incidents. Meanwhile, woke prisons fail to punish criminals, fail to rehabilitate offenders and fail to keep inmates safe. The woke prison might be good at correcting thoughtcrimes, but it is worse than useless when it comes to dealing with actual criminals.
To enquire about republishing spiked's content, a right to reply or to request a correction, please contact the managing editor, Viv Regan.