Britain is once again battling with Jew hate
From the streets to schools to social media, a vicious anti-Semitism has been unleashed.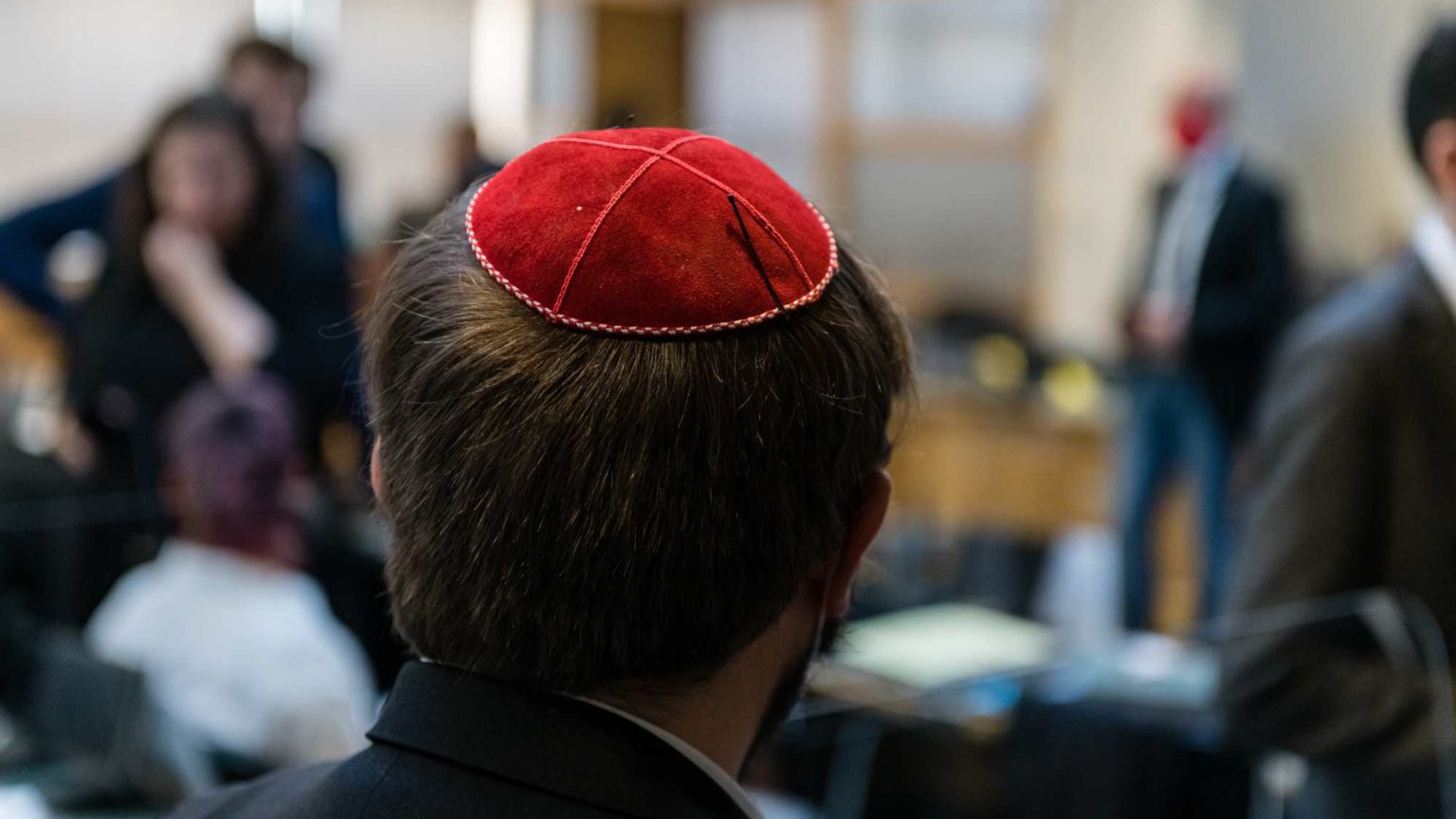 Education secretary Gavin Williamson has spoken out about the bullying of Jewish children following recent violence in the Middle East. He has written to headteachers, expressing concern about an increase in anti-Semitic incidents in schools.
This will not be news to Jewish parents. Whenever things flare up in the Middle East, pent-up hatred is always unleashed on Jews in the diaspora. And whether they realise it or not, the kids doing the bullying, most of whom couldn't point to Gaza on a map, are being swept up in the current.
This time round the vitriol has been particularly vicious. There was a 500 per cent increase in reports of anti-Semitic incidents in Britain during the most recent Israel-Gaza conflict. And since the ceasefire on 20 May, tensions have remained high.
On protests and in Jewish areas of London, protesters have displayed placards evoking the Holocaust in relation to Israel's actions in Gaza. Last week, a British Jewish charity supporting children and adults with learning difficulties had its Instagram and Twitter accounts hacked, and the pages were filled with Palestinian flags and slogans. A nurse at a London hospital was reportedly asked if she killed the babies in her care.
If you're Jewish and have any kind of social-media presence, it is especially grim right now. Like many Zionists I feel like I've now spent the best part of a month explaining Israel's position online. Occasionally, I pause and ask myself why I bother. Our detractors have entirely lost any perspective – the world's sole Jewish country is all bad, according to them.
Every Jewish Facebook group I'm on is talking about little else than this. It doesn't matter how many facts you throw at people, how much context you provide, there is simply no desire from many to understand or ask questions. People want good and bad, simple dividing lines. Online trolling and cancellations are Jew hate updated for our age.
Persecution and humiliation have followed Jews since the dawn of civilisation. Why would anyone suppose that cycle had now ended? Jewish history is a catalogue of horrors, but it is also one of astonishing resilience, achievement and construction.
The founding of the State of Israel 73 years ago is one of our finest moments. And the haters on the streets and on social media have made its case better than we ever could.
Karen Glaser is a freelance journalist.
To enquire about republishing spiked's content, a right to reply or to request a correction, please contact the managing editor, Viv Regan.