Why is woke comedy so unfunny?
The point of it is not to make us laugh, but to lecture us about what we should believe.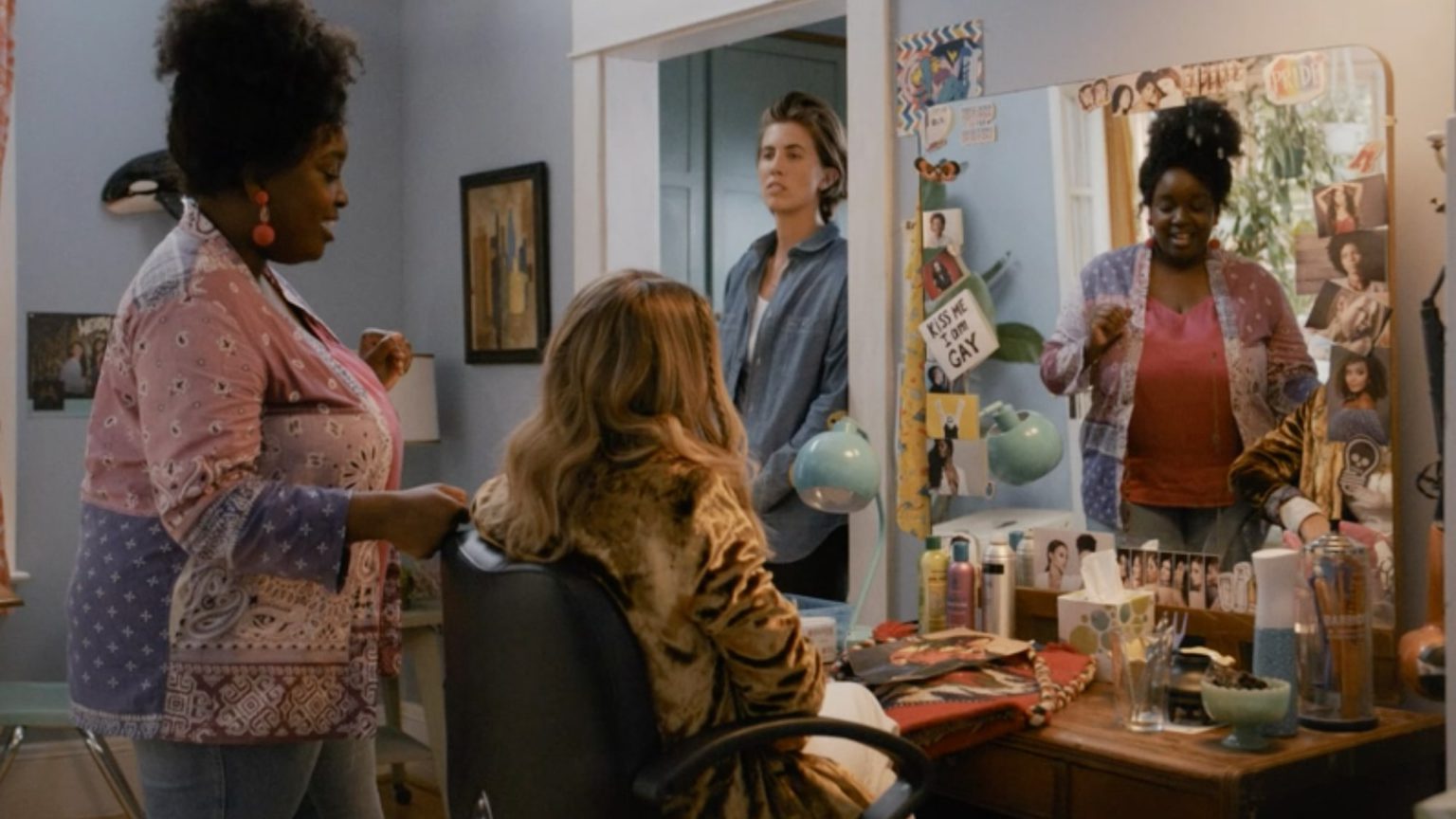 Comedy was officially pronounced dead at 18.02 on 23 May 2021.
That was the moment BBC Three, which is apparently 'still a thing', tweeted a clip from a series called Shrill that confused and appalled the entire internet, as people from across the globe tried to decipher the meaning of this mysterious content.
As is often the way with Twitter, it took a week or so for people to catch up with it. But now they have, and it is not looking good for BBC Three.
One user commented: 'Jesus that was painful. Who watches shit like this?!?' Another asked 'What is this show for?', followed by four vomiting emojis.
I wasn't sure myself, and actually had to go to Wikipedia to confirm that Shrill is in fact a 'comedy streaming television series'.
Professional comedians of all races and nationalities, however, disagreed with this assessment.
Bajan standup Nico Yearwood wrote: 'I honestly don't get what this is supposed to be? Sure as hell ain't funny.'
Scottish comedian Leo Kearse said: 'Woke comedy like this isn't just gut-wrenchingly funny. It's also VERY important. Namaste.'
But, dear reader, he was being sarcastic.
Now for some reason it has fallen upon me, also a stand-up comedian with 10 years' experience, but alienated enough from the woke comedy industry to be writing for the dreaded spiked, to try to explain this unfortunate extract.
The bare facts are: it is a short scene wherein a young white woman goes to a hairdresser and asks for dreadlocks. The black female hairdresser tells her why she can't have them, explains the concept of 'cultural appropriation', then kicks her out.
That is all quite clear. What people have not been able to ascertain is: why this clip / show exists, what it is trying to achieve, and what weapons might kill it.
First, it is true that the scene is not in any way funny. It is not even close to funny. If funny was a holiday destination, Shrill wouldn't even manage to get in the taxi to the airport. In fact it would lose its passport, then sit alone crying in a heap of clothes, before defecating on itself and passing out. And I am being generous.
Some have optimistically argued the piece is actually supposed to be a satire on wokeness.
That is exceptionally unlikely for many reasons, including the fact that one of the actors is 'non-binary', some of the others are already known to be woke, and the entire premise of the series is 'a fat young woman who wants to change her life — but not her body' (this official description of the show is the only funny thing about it).
So, the clip is not satire. But is it perhaps just a more dramatic moment within a comedy / drama series? Maybe, but apart from being rubbish and unrealistic as drama, that still doesn't explain the bizarre, fourth-wall-breaking hatred clearly on display.
Said hatred is directed at the young white woman in the scene, whose only crime in my estimation is that she doesn't know who Bob Marley is. That certainly makes her a musical ignoramus, and frankly if that was the point of the piece I'm sure most of the internet would also be against her (unless she was simply a die-hard Jimmy Cliff fan who refused, literally, to recognise any other reggae greats).
Other than that, she is innocent. True, she doesn't understand cultural appropriation, but that could be because the whole notion of cultural appropriation is what some thinkers refer to as 'made-up bollocks'.
Yet for this apparently unforgivable shortcoming alone, the staff viciously eject the poor young woman.
Their loathing of her springs purely from the fact that she is not versed in the woke lexicon and codes of conduct. And why would she be? As we know, such terminology is mostly employed by students at the world's most expensive universities, or mega-rich Hollywood celebrities like Demi Lovato.
The character therefore simply represents a normal person who does not understand the customs of the new elite, and is thus detested.
Even more disturbing than the dialogue is the tone. The whole scene, grating and woodenly performed, is most reminiscent of a public-information film, like the ones that used to tell us to be careful when crossing the road, or to never accept sweets from strangers.
But in this case the message being conveyed is rather more sinister. Namely: 'Despise and reject anyone who does not conform with our privileged ideology.'
The scene's denouement is a perfect microcosm of this cultural divide between the woke identitarian elites and everyone else.
As the ultra-woke hairdresser kicks out the innocent young woman — who is understandably confused by her supposed thoughtcrimes — she tells her simply: 'We hate you.'
Perhaps the BBC, in promoting this content, is sending a similar message to the British public.
Nick Dixon is a stand-up comedian and writer. Follow him on Twitter / Instagram / TikTok: @nickdixoncomic
To enquire about republishing spiked's content, a right to reply or to request a correction, please contact the managing editor, Viv Regan.