Five reasons why Freedom Day must go ahead on 21 June
We have far more to fear from a never-ending state of emergency than from opening up society.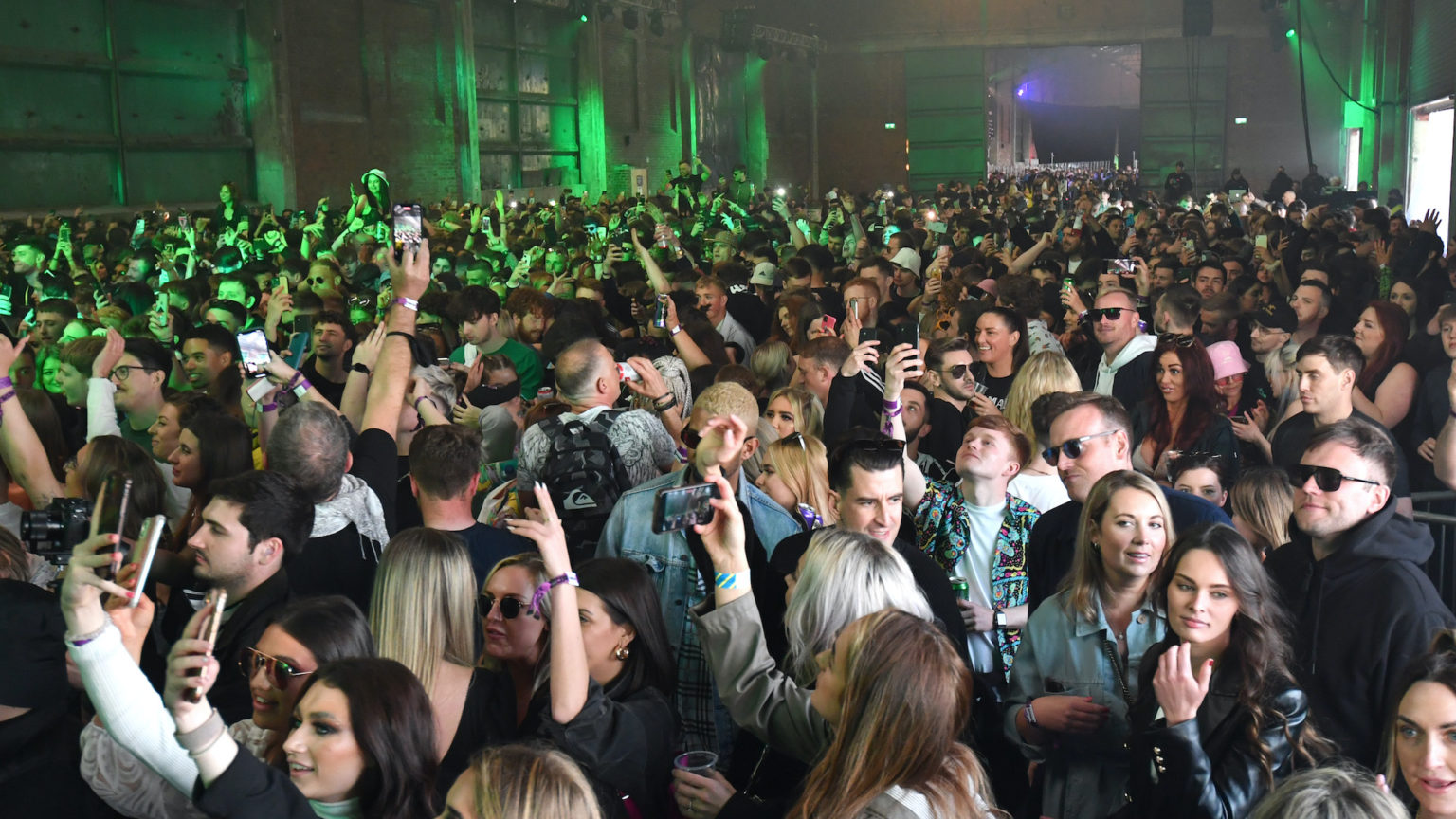 After 15 months of lockdown restrictions of one form or another, 21 June has been etched into the national consciousness as 'Freedom Day'.
When the day of unlocking was announced back in February, Britons were living through the strictest lockdown in the developed world. Even as the vaccination programme raced ahead of much of the world, other countries were opening up more quickly. The government could not have announced a slower easing if it tried. And still, supporters of lockdown chastised the government as 'reckless' for even considering bringing life back to normal – even just reopening schools was apparently going to put lives at risk.
It is no surprise, then, that as Freedom Day gets closer there are still voices issuing grave warnings of corona-geddon, trying to pour cold water on our silly fantasies of 'normality'. The government is now openly considering a delay in the reopening of (at least) another two weeks.
We must reclaim our freedoms on 21 June. Here are five reasons why it is time to open up:
The vaccine rollout
The UK's vaccine rollout has been faster than any major economy. At the time of writing, 77 per cent of all adults have had their first dose, and 53 per cent have had their second. In January, health secretary Matt Hancock said that the time to 'cry freedom' would be when the vulnerable had been vaccinated. This has already happened.
The top four priority cohorts for vaccination – the over 70s, the clinically vulnerable, and health and social-care workers – account for 88 per cent of Covid-19 deaths so far. There are about 15million people in this group and all will have been offered their second dose of the vaccine by late April or early May. An additional 17million make up the next vulnerable cohort, who account for a further 11 per cent of Covid deaths. Most of them will also have had their second dose by now, and certainly should have by the end of this week. That means that the 99 per cent of those most likely to die from Covid now have a significant amount of protection, even if we allow the virus to circulate freely.
The people who need the vaccine most have all had the opportunity to be double dosed. And we can clearly see how effective the vaccinations have been in the data. Cases are rising, but hospital admissions are stable. Despite recent fears about the Delta (aka Indian) variant, the number of patients in hospital is roughly the same as it was at Stage 3 of the reopening, when the pubs opened properly three weeks ago. This figure is now more than two and a half times lower than it was at Stage 2, on 12 April, when pub gardens and al-fresco dining reopened.
We are doing better than the best-case scenario
The government promised to follow 'data not dates' when reopening society. But it never actually told us what data it would follow. We do not know how many hospitalisations or deaths we are supposed to fall below before the government will allow the loosening of restrictions.
The main clue comes from SAGE's modelling. In February, to accompany the release of the roadmap, SAGE modellers predicted an enormous 'exit wave'. The modelling was released too early to mention the Delta variant, which has dominated the scare stories in recent weeks. Still, it predicted hospitalisations running into the tens of thousands by the summer. The government seemed to accept that this was an acceptable price to pay for getting life back to normal. 'As the modelling released by SAGE today shows, we cannot escape the fact that lifting lockdown will result in more cases, more hospitalisations and sadly more deaths', the prime minister said. But now the number of people being admitted to hospital is lower than even the best-case scenario presented by SAGE.
On 12 May, SAGE produced some updated modelling, taking the Delta variant into account. It said that if it really is 40 per cent more transmissible (which Matt Hancock now believes to be the case), then the Stage 3 reopening, on 17 May, would be too dangerous. 'If [Stage 3] alone were taken… a further resurgence in hospitalisations similar in size or larger than those seen in spring 2020 and January 2021 is likely', SAGE said. The model shows us passing the peak of the first wave by the middle of June and the second wave by early July. But with flatlining hospital admissions, there is nothing to suggest we are anywhere near close to this outcome.
In fact, SAGE expected the Delta variant to lead to 20,000 people being admitted to hospital per day in England. This would be more daily admissions than the whole of the US endured at the peak of the pandemic, before the vaccines had been rolled out.
Fears over variants and the removal of restrictions have so far been wildly out of touch with reality. We must bear this in mind when scientists and others predict a post-Freedom Day bloodbath.
Hospitals in hotspots are not being overwhelmed
New 'variants of concern' have always had the potential to make a return to normality more difficult and dangerous. Variants that are more transmissible, more severe and have the potential to escape immunity are always a worrying prospect.
But so far, the real-world data from various UK outbreaks doesn't give us much reason for fear. Bolton has been at the centre of media attention. But hospitalisations there are now declining. There are currently 42 Covid patients in hospital in Bolton, down from a peak of 47.
In Bedford, a visible rise in cases, thanks to transmission of the Delta variant, has so far resulted in hardly any hospitalisation. There are currently just 12 Covid patients across the two hospitals run by Bedfordshire Hospitals NHS Foundation Trust.
Despite the scary percentages flung around and talk of 'exponential growth', the absolute numbers of those hospitalised in the Delta-variant hotspots are quite small. For instance, there are just 27 Covid patients in the East Lancashire Hospitals NHS Trust, which covers three 'hotspot' areas that have provoked considerable worry – Blackburn, Darwen and Rossendale.
Clearly, the vaccines are working against the Delta variant. Only three people have ended up in hospital with the Delta variant after two vaccine doses, and just 28 people after one dose.
The government should carry on responding to these local outbreaks with surge testing and vaccinations. But nothing that has happened so far suggests that the situation is unmanageable and that the NHS is about to be overwhelmed.
Other countries are leading the way
Like the UK, Israel has had a hugely successful vaccination programme. It began to ease its lockdown in early February, and rather than enduring an 'exit wave' infections kept on falling.
A number of US states have long abandoned all Covid control measures. Though this has provoked howls of outrage from some, there have been no adverse consequences. Georgia issued an executive order eliminating all Covid rules for public spaces on 31 May. Texas opened up and ditched its mask mandates in early March. Florida – the bravest of all – abandoned most Covid restrictions back in November 2020. All three opened up with far lower vaccination rates than we have achieved in the UK. They have not paid any noticeable price for giving their citizens their freedoms back.
Freedom must be non-negotiable
The pandemic has been a world-changing event. What will impact society the most in the long run is not the virus, but how we chose to respond to it. Over the past 15 months, the government has been shockingly cavalier about our freedoms. It has turned old assumptions on their head. It could once be assumed that any activity was legal unless explicitly outlawed. Now we need the government's explicit permission for the most mundane recreational activities.
This is what has to change on 21 June. We cannot go on living in a never-ending state of emergency, in which our most basic rights can be revoked or handed back at the stroke of a minister's pen, after he has glanced at a few graphs and tables. We need to be trusted to decide how to live our lives once more. We need our freedoms back in full.
Fraser Myers is assistant editor at spiked and host of the spiked podcast. Follow him on Twitter: @FraserMyers.
To enquire about republishing spiked's content, a right to reply or to request a correction, please contact the managing editor, Viv Regan.