Leave smokers alone
Councils are now planning to stop people smoking outside pubs and restaurants.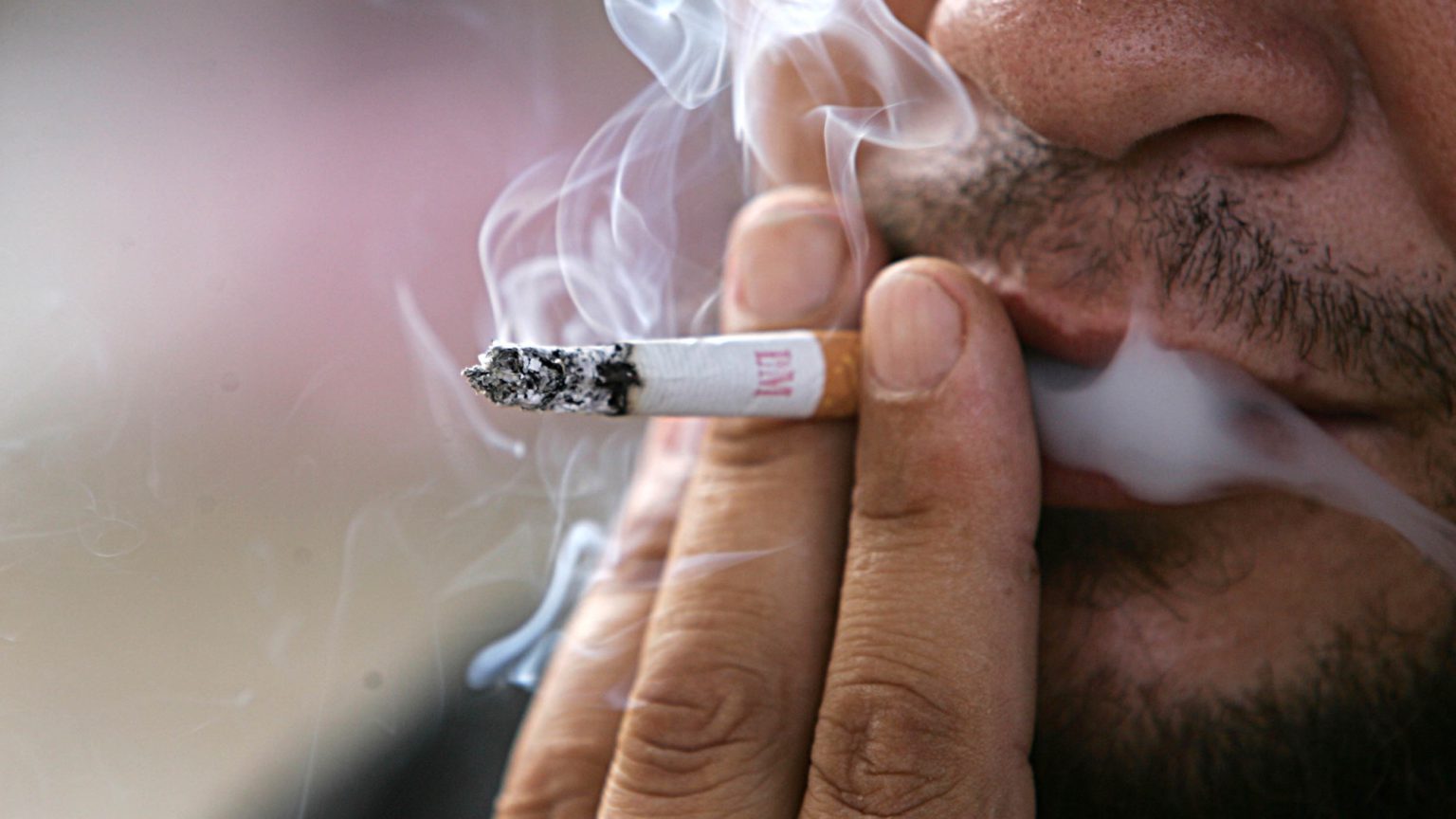 The busybodies at Oxfordshire County Council have revealed their plans to stop smoking in certain outside areas. Other councils – including Newcastle, the City of Manchester and North Tyneside – are reportedly following suit. The plans will apply to offices as well as cafés, pubs and bars.
Such moves represent a direct attack on our freedoms – another invasion by the state into our day-to-day lives. This is all particularly galling because this metamorphosis of our political culture – away from choice and freedom towards even higher levels of control – is happening under a prime minister, Boris Johnson, whose instinct, we were told, was to stand up to the nanny state. Instead, we've had proposals at various levels of government to shrink the size of pizzas, ban the promotion of sugary treats before 9pm, and now this. It is, alas, no surprise that the UK is ranked the highest major country in the IEA's Nanny State Index, three places above France.
There is nothing wrong with a drink and a fag. Few pleasures compare with a foaming pint of nut-brown ale and a cheeky cigarette, a key social ritual for many to round off the day. Similarly, a quick cigarette break can prove invaluable to the mental health and professional wellbeing of the office worker. Think how many friendships have been kickstarted, problems solved and deals cemented by that immortal phrase, 'I'm just popping out for a fag, mate – you want one?'. Ultimately, we are all individuals and we should all be free to make our own decisions about our bodies. It really isn't for highly paid public-health lobbyists to control what any adult imbibes. Sadly, we have come a long way since Camel cigarettes advertised themselves with a cheerful portrait of a doctor in a white coat with a stethoscope around his neck, a freshly lit gasper perched between his scrubbed fingertips, and the line, 'More doctors smoke Camels than any other cigarette'.
Aside from the social consequences of stopping smoking outside, there would also be enormous economic repercussions. The 2007 smoking ban led to the closure of thousands of pubs. The hospitality sector is already creaking under the weight of the impact from Covid. Is it really wise for councils to start piling on even more pressure?
There is no obvious evidence that stricter controls are actually desired, either by businesses or by punters. Indeed, it is testament to the British people's natural aversion to irrational rule-making that you will often see, huddled beneath the 'no smoking' signs outside NHS hospitals, a couple of nurses enjoying a few revitalising puffs on their tabs. If hospital car parks are impossible to police, what chance will the authorities have of enforcing this in town centres? A futile rule is still a futile rule, even if it makes pettifogging council bureaucrats feel good about themselves.
These new plans will also hit the working classes worst of all, given they are more likely to smoke. Can it really be right that the professional classes who run our councils are able to treat the poorest parts of their communities like this? Would there not be a better use for their time and resources? Trying to stop people smoking in public is more likely to isolate smokers than reform them. By all means focus on harm reduction, but hectoring people is not the way forward.
At the end of the day, smoking is still perfectly legal in the UK, and should be treated as such. In many ways, it's a key part of our national character. Winston Churchill, Kenneth Clarke and Tony Benn were all well-known and well-liked political smokers. Just because it has become fashionable among certain sections of the middle class to denude themselves of all pleasure, to subsist on a diet of kale smoothies and moral sanctimony, does not mean we should all be forced to live this way. It's time for everyone to lighten up – and light up.
Tim Dawson is a writer and journalist. Follow him on twitter @Tim_R_Dawson.
To enquire about republishing spiked's content, a right to reply or to request a correction, please contact the managing editor, Viv Regan.