Finally, Remainers have fessed up about 'Project Fear'
Stuart Rose has admitted that the Remain campaign exaggerated the cost of Brexit.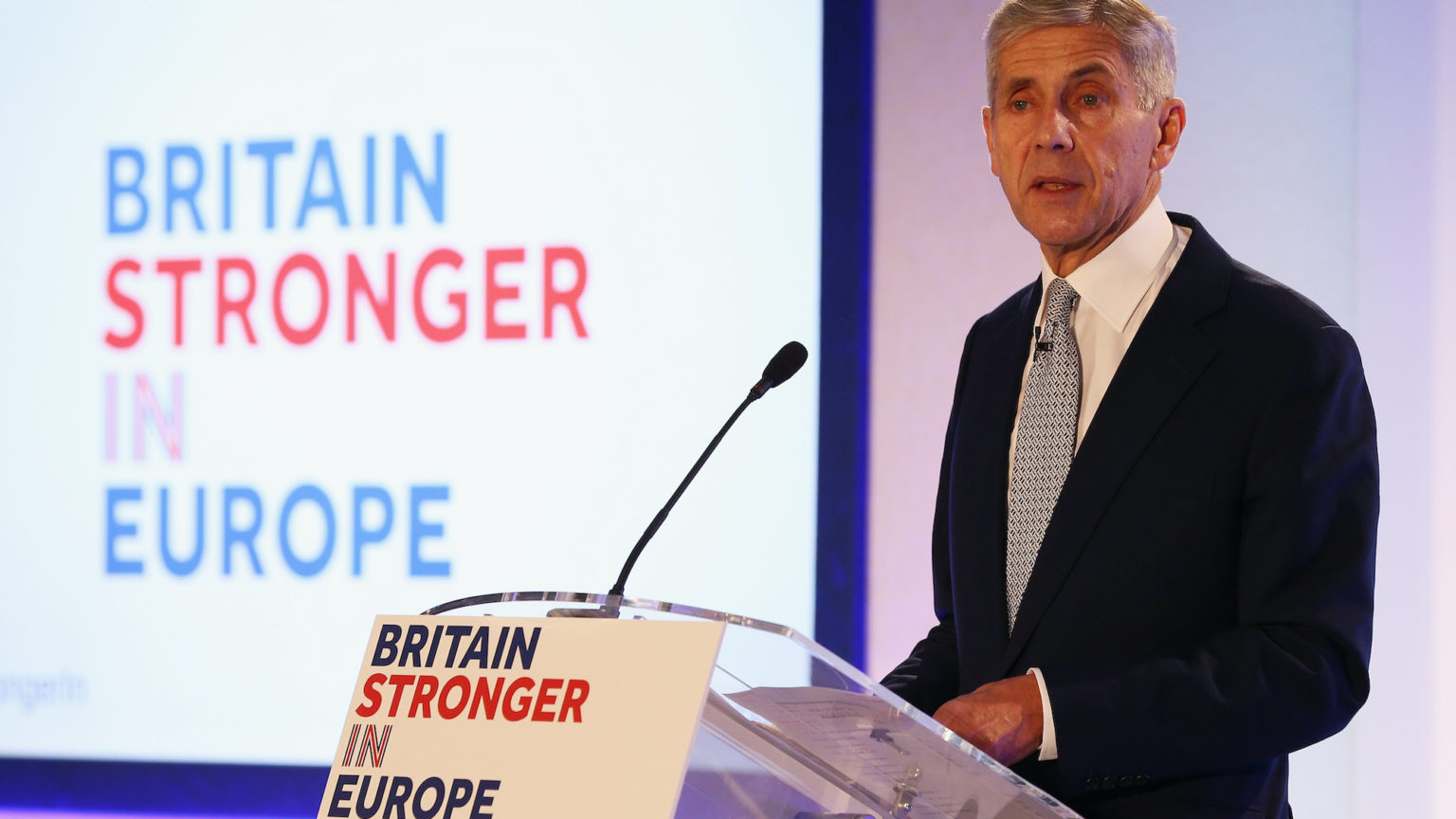 Stuart Rose has admitted that the Remain campaign exaggerated the economic cost of Brexit. Rose, of course, was chair of Britain Stronger in Europe – the official campaign fighting to keep Britain in the EU.
Back in 2016, in the run-up to the referendum, Rose's campaign warned that a Leave result would trigger an immediate recession and British households would be £4,300 worse off.
'It was Project Fear and it didn't work.'

The head of Remain campaign Britain Stronger in Europe and former M&S CEO Stuart Rose tells @ITVJoel the economic dangers of Brexit were exaggeratedhttps://t.co/4LJJiO2DqRhttps://t.co/4LJJiO2DqR

— ITV News (@itvnews) June 10, 2021
But appearing on ITV this week, Rose acknowledged that, 'it wasn't going to be Armageddon the day we came out [of the EU]. Everyone wasn't going to suddenly be out of work.' Trying to terrify voters into backing Remain was 'Project Fear', he admitted.
This is not the first time Rose has let the truth slip. Back in 2016, Rose was asked by MPs what might happen to wages after Brexit. He acknowledged that they might actually rise – but that this was 'not necessarily a good thing'. Not a good thing for the elites, perhaps.
The public was right to reject Project Fear.
To enquire about republishing spiked's content, a right to reply or to request a correction, please contact the managing editor, Viv Regan.