Labour has turned against working-class women
Its embrace of trans ideology threatens the rights of society's least well-off.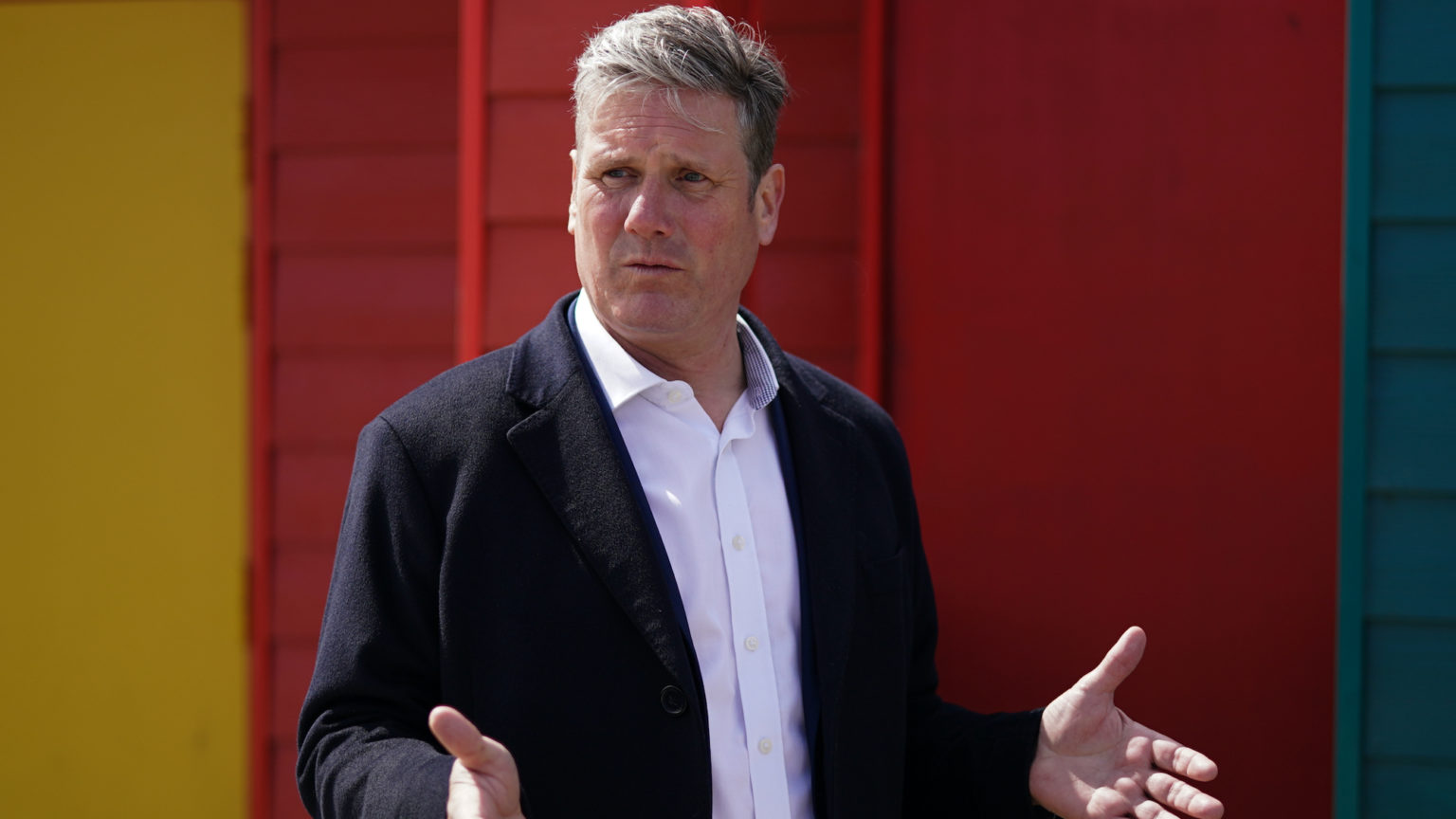 I used to belong to the Labour Party. But no more. I am now politically homeless.
I'm not alone. There appear to be a striking number of women, and some men, in a similar position to me. Why? Because today's Labour Party appears to hate women – above all, working-class women.
During the Labour leadership contest last spring, I was alarmed to find that candidates were signing and sharing an extreme set of pledges around trans rights. These pledges remain a lasting sign of just how unhinged Labour has become. Their signatories had to 'accept that there is no material conflict between trans rights and women's rights'; 'commit to respecting trans people as their self-declared gender'; and 'support the expulsion of those who express transphobic views'.
They were dictatorial and alarmingly aggressive. Signatories were forced to deny there was a conflict between women's rights and trans rights. And they were expected to support the expulsion of those who think there is a conflict, on the grounds that such people are 'transphobic'. The next day I tore up my membership card. Many others did likewise. Rather than be expelled, we quietly left.
This is a prime example of the left igniting an unnecessary culture war. I've never once been opposed to the LGBT community. I am bisexual myself, and have close gay and lesbian family members. I also believe that trans people have a right to live happy and peaceful lives, free from persecution. Yet because I have perfectly legitimate concerns about trans ideology, especially self-identification, I and many other women have been positioned as bigots – or 'transphobes' – by people who've never met us.
Self-identification – the belief that a person should be able to self declare their sex without question – has become a contentious subject for the Labour Party. In a video published by Pink News last week, Labour leader Keir Starmer said he is 'committed' to amending the existing Gender Recognition Act and introducing self-identification. This sparked a wave of hashtags, one being #LabourLosingWomen. But there was also a Twitter mob screaming 'transphobes!' at those daring to disagree with Starmer's proposals.
Labour's reluctance to grapple with the potentially disastrous knock-on effects of self-identification doesn't just expose its increasingly dismissive attitude towards women and women's rights. It also reveals its classism. After all, these radical measures will affect the least well-off women the most. For it is these women – those without a voice – who will be affected most by the destruction of single-sex spaces in refuges, hospital wards, public bathrooms, changing rooms and prisons. They are the ones who may have to use women's refuges to seek shelter from abusive husbands, or public gym facilities for exercise. And they are the ones who are statistically more likely to end up in prison. Yes, my middle-class sisters may suffer, but their capital and connections will usually protect them.
Women are not inherently frightened of the trans community at all. We are worried about unscrupulous men potentially taking advantage of trans ideology, especially self-identification, to invade hitherto women-only spaces.
What makes this worse is that women are discouraged from discussing the conflict between women's rights and trans self-identification. It feels like women have been thrown under the bus to make way for a radical set of ideas that could have terrible consequences.
At this point in time, I can't imagine voting Labour again, let alone becoming a member. It hasn't just lost its way. It has also wilfully blindfolded itself. What a sad state of affairs for women, the LGBT community and our democracy.
Jordan Tyldesley is a writer. Follow her on Twitter: @pippybing.
To enquire about republishing spiked's content, a right to reply or to request a correction, please contact the managing editor, Viv Regan.