How Dom is damaging political life
Publishing Boris's WhatsApp messages is totally out of order.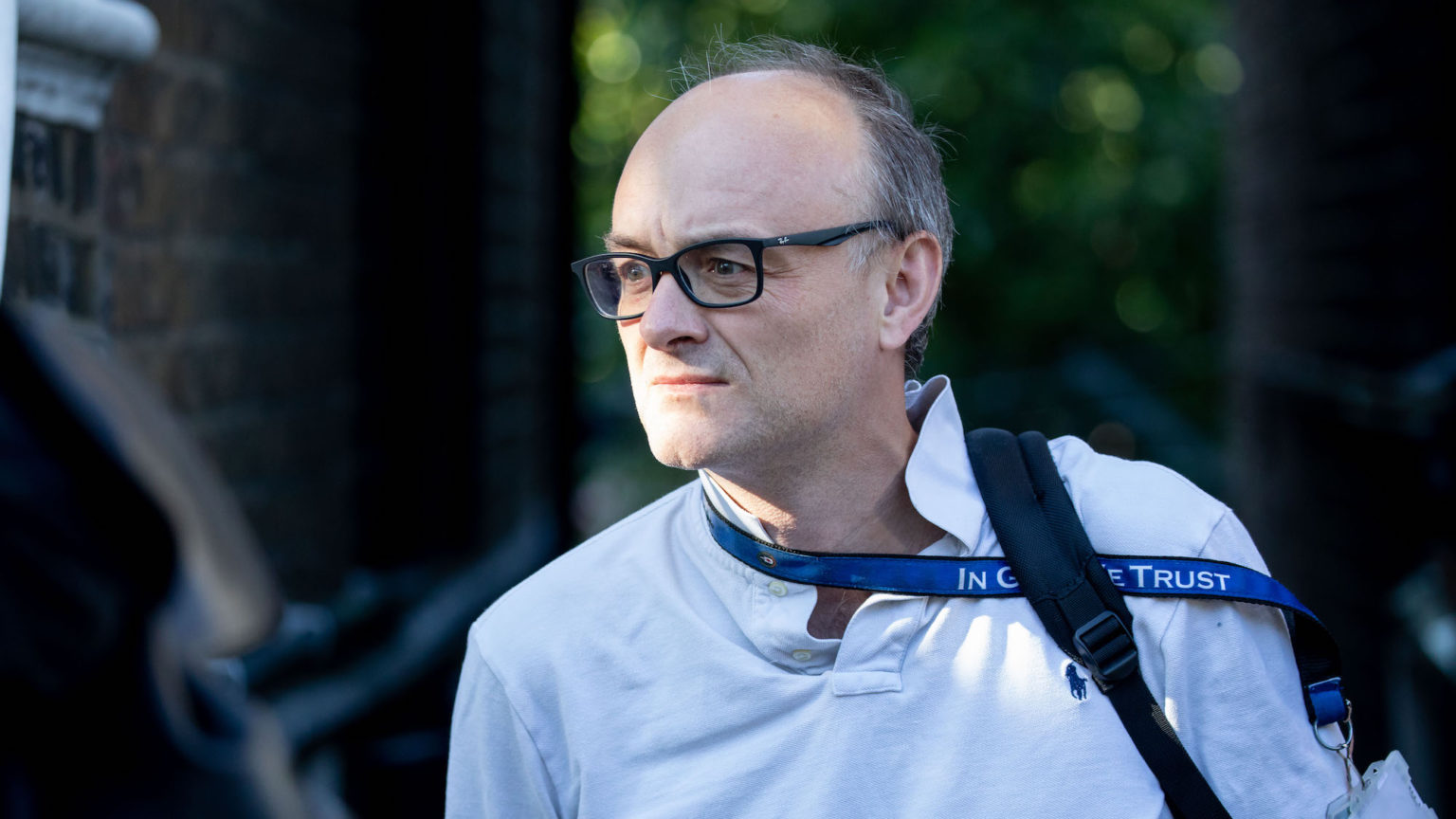 This is taken from this evening's edition of Today on spiked, our daily newsletter. To get exclusive commentary and a round-up of all our content each day, sign up here.
'Nuclear Dom', says today's Metro. It's referring to Dominic Cummings, of course, who has morphed with frightening speed from being Boris's right-hand man to being the hand driving a knife into Boris's back.
The media are lapping up Cummings' revelations. They watched all of his beans-spilling testimony to the health and science select committees – in which he mostly dissed Matt Hancock – and now they're all over his Substack, in which he's mostly dissing Matt Hancock.
How flighty journalists are. For years Dom was the Machiavellian monster they loved to hate. Now they treat his every utterance as gospel.
And yet while Cummings and the media have entered into the weirdest of unholy marriages – he uses the media to wreak vengeance on No10, the media use him to bash Boris (and Hancock) – the rest of us have reason to be wary of this spectacle.
Cummings is now publishing screenshots of his WhatsApp chats with the PM, including one in which Boris referred to Hancock (I'm almost starting to feel sorry for Hancock) as 'totally fucking hopeless'. This is out of order. All workplace colleagues need private arenas in which they can speak frankly to each other. That's how we build up trust and camaraderie, how we work out the best way to proceed with a work problem.
This is especially true of government. The cult of transparency demands that every chat ministers have should be available for public scrutiny. But this is wrong. Ministers need the freedom to experiment with ideas, or just moan. Without such a private space, they won't be able to sharpen their ideas for the public world.
Cummings has helped to shatter the trust required for such comradely conversations. If ministers think their every WhatsApped f-word will eventually be leaked to a scandal-hungry media, they're likely to become more stilted, less honest. That would be bad for political life. That's the real Nuclear Dom.
Brendan O'Neill is editor of spiked and host of the spiked podcast, The Brendan O'Neill Show. Subscribe to the podcast here. And find Brendan on Instagram: @burntoakboy
To enquire about republishing spiked's content, a right to reply or to request a correction, please contact the managing editor, Viv Regan.