The hysterical campaign against GB News must be opposed
Shame on the big businesses caving in to Stop Funding Hate and its army of intolerant goons.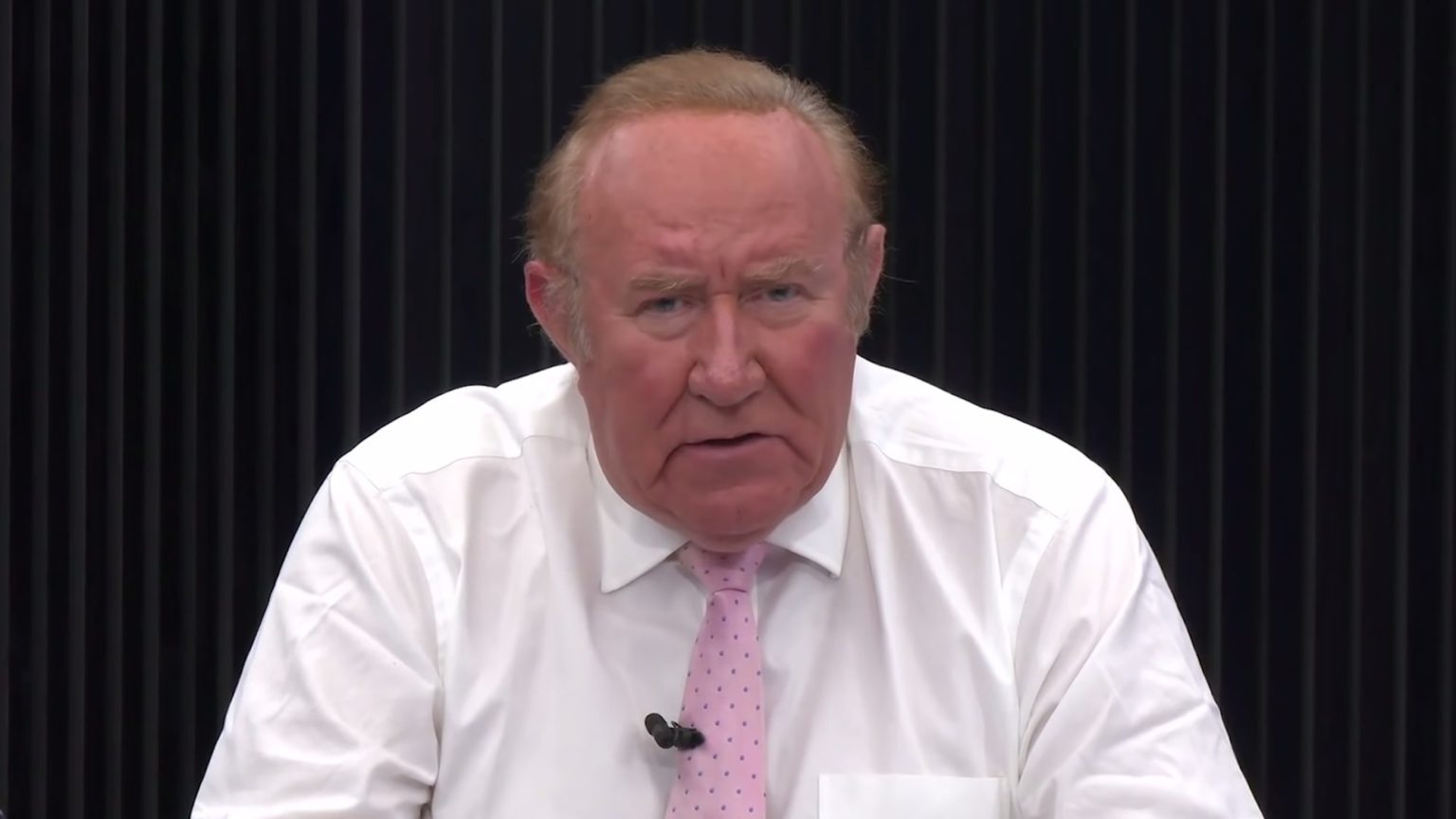 Two mobs formed in the UK this week. The first was real-world. It was at the anti-lockdown protest in central London. Mad-eyed protesters gathered around Newsnight's Nicholas Watt and branded him a 'liar' and a 'cunt'. They seemed possessed. Their visceral anger was difficult to watch. Their contempt for media freedom – for the right of journalists to report the truth as they understand it without being physically threatened for doing so – was palpable, and frightening.
The second mob was virtual. Its stomping ground is Twitter and Facebook and WhatsApp groups rather than the humid streets of Westminster. Its weapons of choice are slander and boycotts rather than insults physically bellowed in a journalist's face. And its target is not the BBC – it's GB News, Andrew Neil's anti-woke news-and-discussion channel that finally launched this week. This vile, fascistic media outlet must be stopped in its tracks, they cry online. Boycott it, complain about it, destroy it.
These mostly middle-class keyboard warriors against a news broadcaster that dares to express opinions they disapprove of would splutter into their macchiatos if anyone compared them to the gurning mob that accosted Mr Watt. And yet the similarities are as plain as day. Sure, the obsessive loathers of GB News, the social-media Stalinists determined to slay this broadcaster in its infancy, might gather virtually rather than physically and use longer words than the c-word. But they, like the harassers of Mr Watt, are driven by an almost deranged disdain for any media that bristles against their worldview.
In fact, the virtual mob with GB News in its sights is worse. Simply because it is larger and more influential and actually having some success. The gruff harassers of Nicholas Watt are a tiny minority and they were roundly denounced by politicians and journalists from across the board. The digital pitchfork crowd, by contrast, is cheered by some journalists (the fools) and indulged by corporations desperate to demonstrate that they are woke rather than evil. The anti-Watt mob disappeared as fast as it formed. The anti-GB News mob is still around. And it will be until more of us – citizens, journalists, businesses – make it clear that we will not play their bigoted, censorious game.
The medieval charge against GB News is being led by Stop Funding Hate and a new group called Ripples, which describes itself as a 'progressive digital campaigning platform'. Someone should buy these Twitter Torquemadas a dictionary – what's progressive about trying to starve media outlets of funds in order to shut them down and throw their production staff and reporters on to the dole queue? In their usual style, these intolerant agitators are trying to marshal capitalist power to isolate and ultimately destroy GB News. They are heaping mob-like pressure on big businesses to pull ads, to have nothing whatsoever to do with this supposedly 'far-right' news machine.
And some businesses, bereft of a spine, are doing as the mob demands. IKEA, Nivea and Grolsch are some of the big brands dancing to the neo-Stalinists' tune. 'We will do everything we possibly can to ensure that Grolsch does not appear on this channel again', Grolsch cravenly said. This almost makes me wish I drank Grolsch just so I could now stop drinking it. Alas, I have better taste. Even Specsavers has pulled ads, which is more of a problem for me, because it means that, after 15 years, I will now have to get my contact lenses from someone else. I'll be damned if I'm going to allow an opticians to help me to see only for it then to haughtily tell me what I should use my eyesight to look at – not GB News, apparently.
The virtual mob uses phrases like 'combating hate' and 'defending truth' and 'progressive campaigning' to describe its antics. This is smoke and mirrors. The true engine of these media-bashing campaigns is plain old intolerance, a fanatical urge to silence alternative ways of thinking. Progressive? Please. These campaigns are small-minded and parochial. They're the digital equivalent of the angry mobs of old who would chase the irreligious out of their villages. They are bigots, in the true meaning of that word. Bigotry, in the words of the Oxford English Dictionary, is 'intolerance towards those who hold different opinions from oneself'. That isn't GB News – it's its fuming haters.
Indeed, these campaigners were gearing up to take down GB News even before it launched, such is their burning hostility to any thought that is or might be contrary to their own. There's rank snobbery here, too. Stop Funding Hate and others fundamentally want to protect the little people, the oiks, from being exposed to supposedly 'hateful' journalism. What they fear most about tabloid newspapers and now GB News is that these things are watched and read by Those People, the more fickle sections of society, the kind who don't even have Twitter accounts, if you can imagine that. And who knows what monstrous beliefs the plebs might come to hold if they watch too much Dan Wootton or read one too many Daily Mail editorials on immigration. Class hatred mingles with political intolerance in these mobs against media freedom.
This all confirms the dangers of dogmatism. The hysterical response to the launch of GB News shows that some people are so used to life in the Safe Space, so wedded to the mind-blowingly narcissistic belief that they should never have to encounter a difficult or disagreeable idea, that they now cannot tolerate even the existence of an alternative news channel. They think the world should reflect back to them their own beliefs, and their own beliefs only, all the time, everywhere, unfettered by dissent. What a deathly approach to public life. The dogmatists must not win. Business, politics, journalism and the citizenry should unite to say: 'No, we will not support your bigoted efforts to extinguish alternative ways of understanding the world.'
Brendan O'Neill is editor of spiked and host of the spiked podcast, The Brendan O'Neill Show. Subscribe to the podcast here. And find Brendan on Instagram: @burntoakboy
Picture by: YouTube / GB News.
To enquire about republishing spiked's content, a right to reply or to request a correction, please contact the managing editor, Viv Regan.