Is it racist to confront a suicide bomber?
The inquiry into the Manchester Arena bombing points to some serious problems in our society.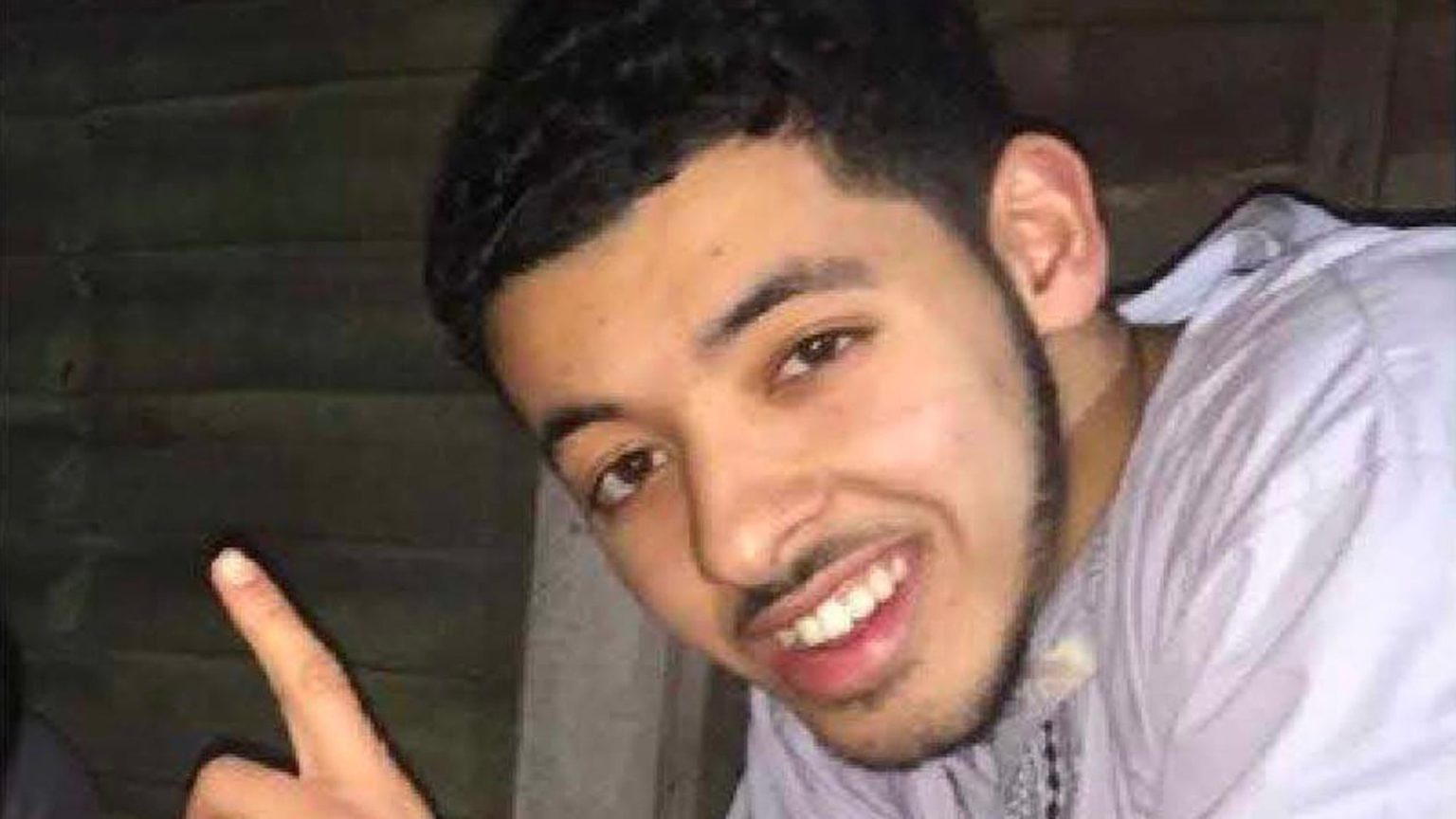 The independent inquiry into the Manchester Arena bombing of May 2017, in which 22 pop fans were killed by an Islamist extremist, has published the first volume of its report. It makes for chilling reading. The inquiry has found there were numerous 'missed opportunities' to confront Salman Abedi, the bomber, and potentially stop him from detonating the device in his rucksack. Most chilling of all is the reason given by one of the key security guards on patrol that evening as to why he failed to question Abedi. He was worried, he said, that asking a brown-skinned man why he was hanging around the arena might be construed as racist.
Take that in. There was a very shifty-looking young man around the foyer and mezzanine of the Manchester Arena towards the end of an Ariana Grande concert, carrying a 'bulging' rucksack so large he 'struggled' under the weight of it, and a security guard was reluctant to confront him lest he be accused of racism. In the words of the report, this was a significant 'missed opportunity'. The 'inadequacy' of the security guard's response to the presence of a highly suspicious individual was one of the many misjudgements made on that black, fateful night, the report says. Is it possible that the fear of being thought of as racist is screwing up everyday life, and even hindering sensible action in threatening situations?
To be clear, the security guard who was cagey about questioning Abedi is not responsible for the failure to stop Abedi from detonating his device. The first volume of the inquiry's report – which covers security at and around the arena on the night of 22 May 2017 – criticises certain individuals, including the security guard, for not doing their jobs diligently enough. But it says that it was the organisations responsible for security at the arena – the arena's own security firm and also the British Transport Police – that were 'principally' to blame for the 'missed opportunities'. It also makes the reasonable point that it is impossible to know what would have happened if Abedi had been confronted. It proposes that there may still have been loss of life – if, for example, he had detonated his device while being questioned – but that it would have been less severe than the horrors that shortly unfolded.
It is disturbing to read the list of 'missed opportunities'. Abedi was in the arena for more than an hour and a half before he detonated his bomb. He arrived at 20.51 and blew himself up at 22.31, as the concert attendees started to leave. In that time, this young man with a massive rucksack was seen by numerous people. He was described by some of them as 'nervous' and 'fidgety'. He looked out of place – his age 'meant that he did not fit the demographic of a parent waiting for a child', as the inquiry says. And yet as a result of individual and organisational failure – including, the inquiry says, insufficient training of the security guards on duty that night – the message didn't get through that there was a fidgeting, agitated man with a bulging rucksack hanging around for 90 minutes at the exit area of a venue that was largely packed with children and teenagers.
Remarkably, some people at the arena who saw Abedi thought to themselves that he was a suicide bomber. Christopher Wild and his partner, Julie Whitley, who were picking up Whitley's daughter, discussed the possibility that Abedi had a bomb in his rucksack. Wild actually did confront Abedi and asked him what was in his bag. Abedi nervously brushed him off. Wild reported his concerns to security guards at 22.15 – 16 minutes before the explosion – but he was 'fobbed off'. Another parent said the security guards were 'really quite dismissive' of Wild's concerns. It is deeply disturbing that parents at the arena rightly suspected Abedi was a bomber and yet nothing was done to challenge or remove him.
Some of the failures on that night were organisational, others technical. Some were errors of judgement, others suggest there was a cavalier attitude among some of the security guards towards people's concerns about Abedi. But the failures of the security guard who didn't want to confront Abedi because he was worried about being thought of as racist are perhaps the most striking. The report documents the security guard's concerns. '[He] was fearful of being branded a racist', it says. The security guard 'hesitated to report SA [Salman Abedi] because of his concern about what the reaction might be'. He was worried that 'he might be accused of racism'.
This requires some reflection. It suggests that today's promiscuous use of words like 'racist' and 'Islamophobic' are having a worrying impact on our society. We already know that numerous local authorities around the country failed to confront grooming gangs of largely Pakistani heritage because they were worried about appearing racist or stirring up racist feelings in the populace. Now it is possible that a security guard failed to confront a suicide bomber – who was rightly suspected of being a suicide bomber by ordinary members of the public – for the same reason. Because he dreaded being branded with the r-word. Because we live in a time when almost everything can be called racism – even, some seem to fear, asking an agitated Muslim man with a bulging rucksack what the hell he is up to.
Abedi was seen praying. He was seen struggling with his rucksack. He was seen hiding and lurking in the mezzanine of the arena for an hour and a half. It was perfectly reasonable for people to suspect he was a bomber. And yet, given that we live in a racism-obsessed public culture, given the influence of the Islamophobia industry that sees everything from criticism of the niqab to frank discussion about Islamist terrorism as a species of racist bullying, it is not surprising that individuals might feel reluctant to act on their instincts and confront such an individual. Identity politics and its insistence that racism is everywhere seems to have made people fearful about engaging honestly and openly with their fellow citizens and with the problems in our society.
We will never know if Abedi could have been stopped. And no individual should be made to feel responsible for the barbarism of that night. It was Abedi and his accomplice brother, Hashem, who carried out this atrocity. This was their crime and their crime alone. But it seems unquestionable now that a trepidation about speaking one's mind, about taking decisive action against a suspicious individual, may have partially allowed Abedi to do what he did. And we need to talk about that.
Brendan O'Neill is editor of spiked and host of the spiked podcast, The Brendan O'Neill Show. Subscribe to the podcast here. And find Brendan on Instagram: @burntoakboy
Picture by: Greater Manchester Police.
To enquire about republishing spiked's content, a right to reply or to request a correction, please contact the managing editor, Viv Regan.