No, John Bercow is not a progressive
He presided over one of the most disgraceful periods in parliamentary history.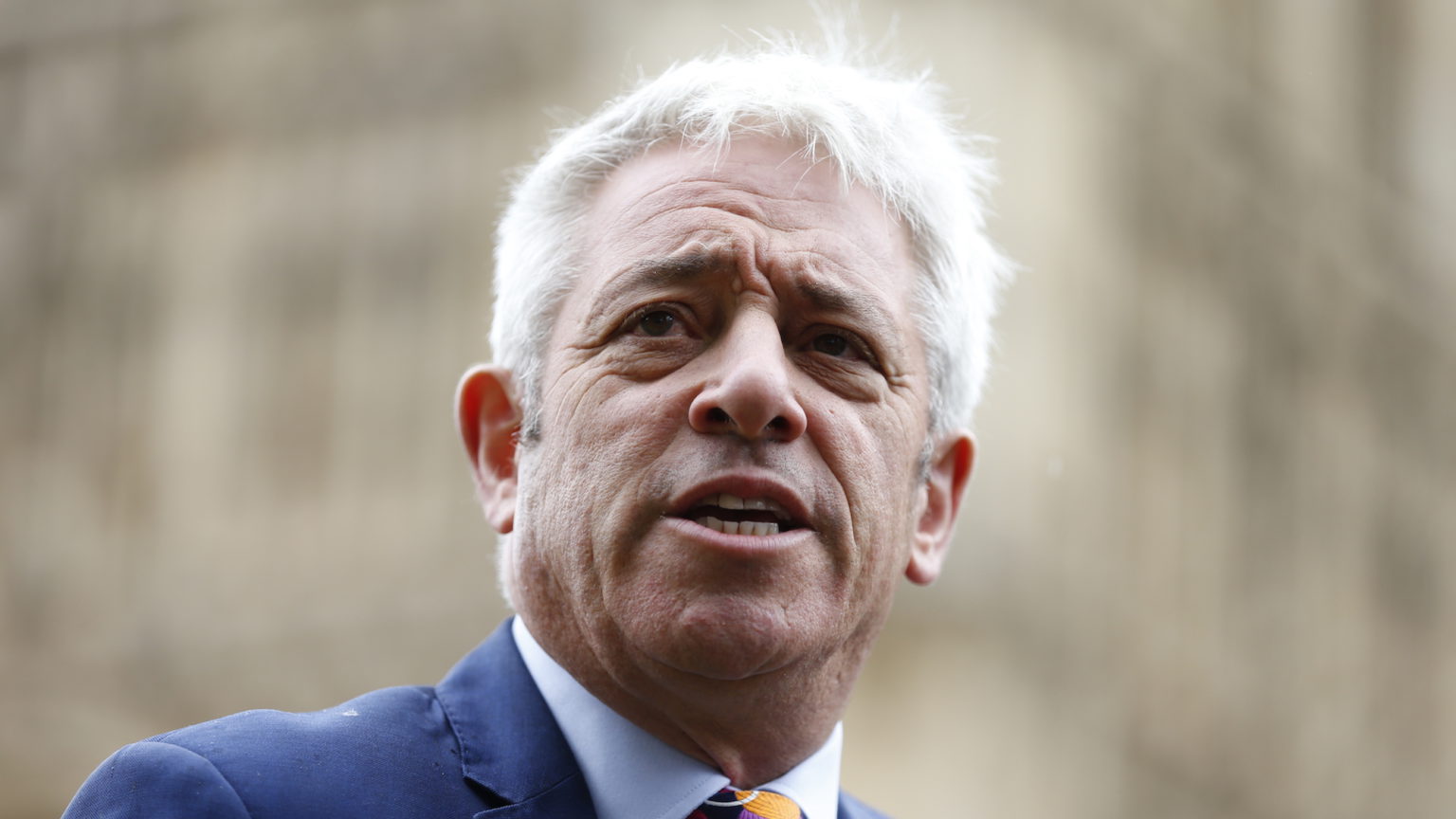 Like a certain substance that just won't flush, John Bercow is back in the news. Over the weekend, the former speaker of the House of Commons popped up with an interview in the Observer, announcing that he had officially joined the Labour Party.
He explained his decision in his usual self-aggrandising terms. 'What I'm motivated by is a commitment to equality, social justice and internationalism', he said, contrasting himself with Boris Johnson's government, which he describes as 'reactionary, populist, nationalistic and sometimes even xenophobic'.
Strong words, for sure, especially when coming from a former member of the Monday Club, a notorious hard-right Tory student group. In 1981 a young Bercow even stood for election to the Monday Club's national executive, on a ticket of 'assisted repatriation'. So where reactionary right-wing politics is concerned he knows of what he speaks.
Bercow is, of course, a changed man politically – not only from his student days but also from when he first entered parliament as a Tory MP. No one has been in any doubt about his allegiances in parliament in recent years, as his relationship with the Tories became ever more fractious and his relationship with Labour became ever more cosy.
But putting to one side his personal beefs and shifting loyalties, and putting to one side the question of whether his defection is largely about the Tories refusing to give him a peerage, in what sane universe can this man be considered a progressive? His actions in the past few years alone disqualify him from the right side of history.
Any progressive worth his salt is surely a believer in democracy, in the right of ordinary people to hold sway in politics. And yet Bercow spent his final few years as speaker trying to upend the mass democratic vote for Brexit. He used procedural wheezes and allowed Remoaner MPs to wrest control of the parliamentary agenda, all to the end of frustrating the people's will.
Bercow presided over one of the most disgraceful periods in parliamentary history. That is how he should be remembered. It speaks to how compromised the labels 'left-wing' and 'progressive' have become that someone like Bercow can so easily claim their mantle.
To enquire about republishing spiked's content, a right to reply or to request a correction, please contact the managing editor, Viv Regan.