Stop forcing healthy children to isolate
The school testing regime has got to go. We cannot disrupt kids' education a moment longer.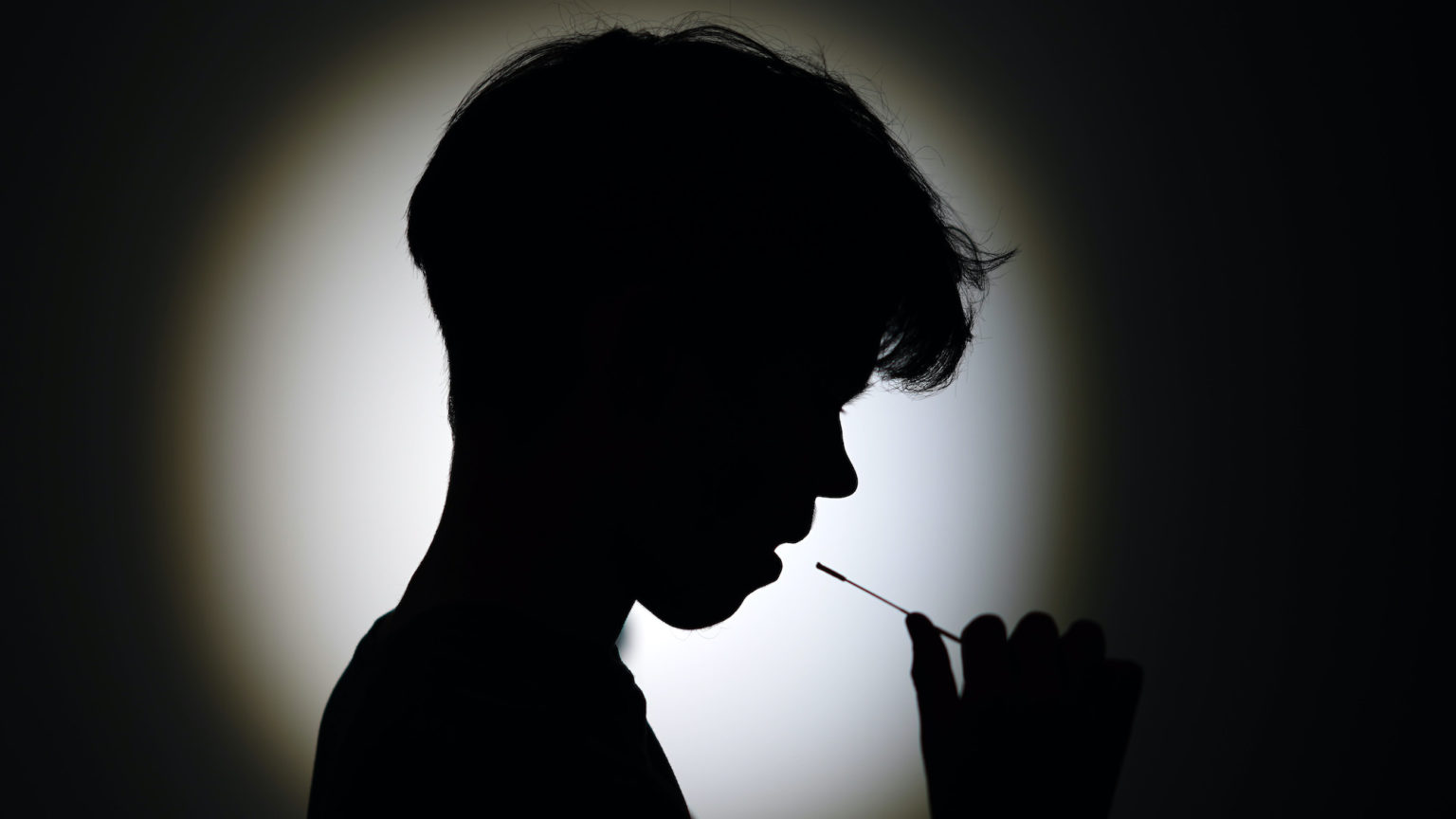 A quarter of a million children in England missed school last week. That's one child in 10, out of class and stuck at home. Seven-thousand schools shut down entirely, with every single pupil sent home. Yet hardly any of these children are ill. And only a tiny proportion of them – 9,000 – actually tested positive for Covid. No, these are perfectly healthy children sent home simply because they have, potentially, come into contact with someone, most likely another child, who has tested positive. Entire classes, year groups or even whole schools count as 'bubbles', and if just one child tests positive for Covid the entire group must self-isolate for 10 days.
Just as life is slowly beginning to return to normal for many adults, children are still being held hostage by ludicrously over-the-top Covid regulations. That so many children are being effectively placed under house arrest is outrageous. That this comes off the back of them having already had 15 months of schooling disrupted – and 15 months of their young lives ruined – by lockdown is nothing short of scandalous.
When Cabinet Office minister Michael Gove was 'pinged' by the NHS Test and Trace app following a trip to Portugal, he found his way on to a pilot scheme where regular testing replaced the need to self-isolate. Those lucky enough to manage a holiday abroad can pay to 'test to release' after five days in quarantine. But not school children. Pupils with no trace of virus must serve a full 10 days in isolation. And for a growing number of them, this has happened more than once.
The disruption caused by enforced isolation cannot be overstated. Parents must arrange time off work, which, for some, will mean not getting paid for almost a fortnight. Clearly, all parents expect to miss work when their children are ill. But not for 10 days at a stretch when there is absolutely nothing wrong with their child. Teachers, meanwhile, will have planned lessons and activities that can no longer go ahead if pupils are not in the classroom.
But, most of all, isolation is disastrous for children. They miss out on education. The first lockdown taught us that Zoom is no substitute for being in a classroom. Kids fell behind with their learning – and those from poorer families suffered most of all. Now we should be helping children to catch up. But, as a report out today from the Centre for Social Justice makes clear, 'kids can't catch up if they don't show up'. No less importantly, children who are forced to isolate don't get to see their friends. They miss out on sports days, school trips, concerts, end-of-term parties, out-of-school clubs and just hanging out. All these things make for a normal, happy childhood, yet they are still being denied to so many youngsters.
Campaigners want more professional mental-health support for children, but a useful (and far cheaper) first step would be to let children's lives get back to normal. Despite the fact that more than four in five adults have now received their first Covid vaccine and over 60 per cent of people have received both doses, children still face major barriers to normality.
Secondary-school pupils are expected to test themselves for Covid at least twice a week, an invasive medical procedure carried out in their bedroom. The accuracy of the tests used by teenagers has also been called into question. The BMJ reports that half of all positive results might be false, meaning 'half of the children, teachers, families, and their bubbles being asked to isolate this week are doing so unnecessarily'. Sick children should not be in school, but we know that Covid poses negligible risk to the young. Now almost every adult a child comes into contact with will have been vaccinated. So what if children test positive for Covid? They're unlikely to get ill and the vulnerable adults they may once have passed the virus on to are now protected. We have to stop this mad testing regime.
We are playing roulette with children's lives. Isolating entire cohorts of pupils off the back of one positive test means kids no longer know what they will be doing from one day to the next. Looking forward to next week's sports day? Don't get your hopes up. Someone in your year group might test positive that very morning and the event will be called off. Enjoying your history lessons at the moment? Don't get used to it. Check your email the night before, you may be at home for the rest of the week.
Throughout this pandemic, the risk children pose to the vulnerable has been repeatedly overstated. Precautions were put in place not to protect children, who were never seriously threatened by Covid, but to reassure worried adults and teachers' union leaders happy to play politics with kids' life chances. Children have sacrificed so much.
The arrival of Sajid Javid as the new health secretary, following the departure of Matt Hancock, gives us an opportunity to change tack. So, Mr Javid, please stop testing and isolating children. We need to scrap school bubbles and get masks out of school corridors as well as classrooms. With so many now vaccinated and protected, our children deserve a chance at normality. Freedom Day, when it finally comes, must mean liberation for children too.
Joanna Williams is a columnist at spiked and director of Cieo, where she recently published How Woke Conquered the World.
To enquire about republishing spiked's content, a right to reply or to request a correction, please contact the managing editor, Viv Regan.