Why the Democrats need racism
Without the spectre of racism, their electoral coalition would collapse.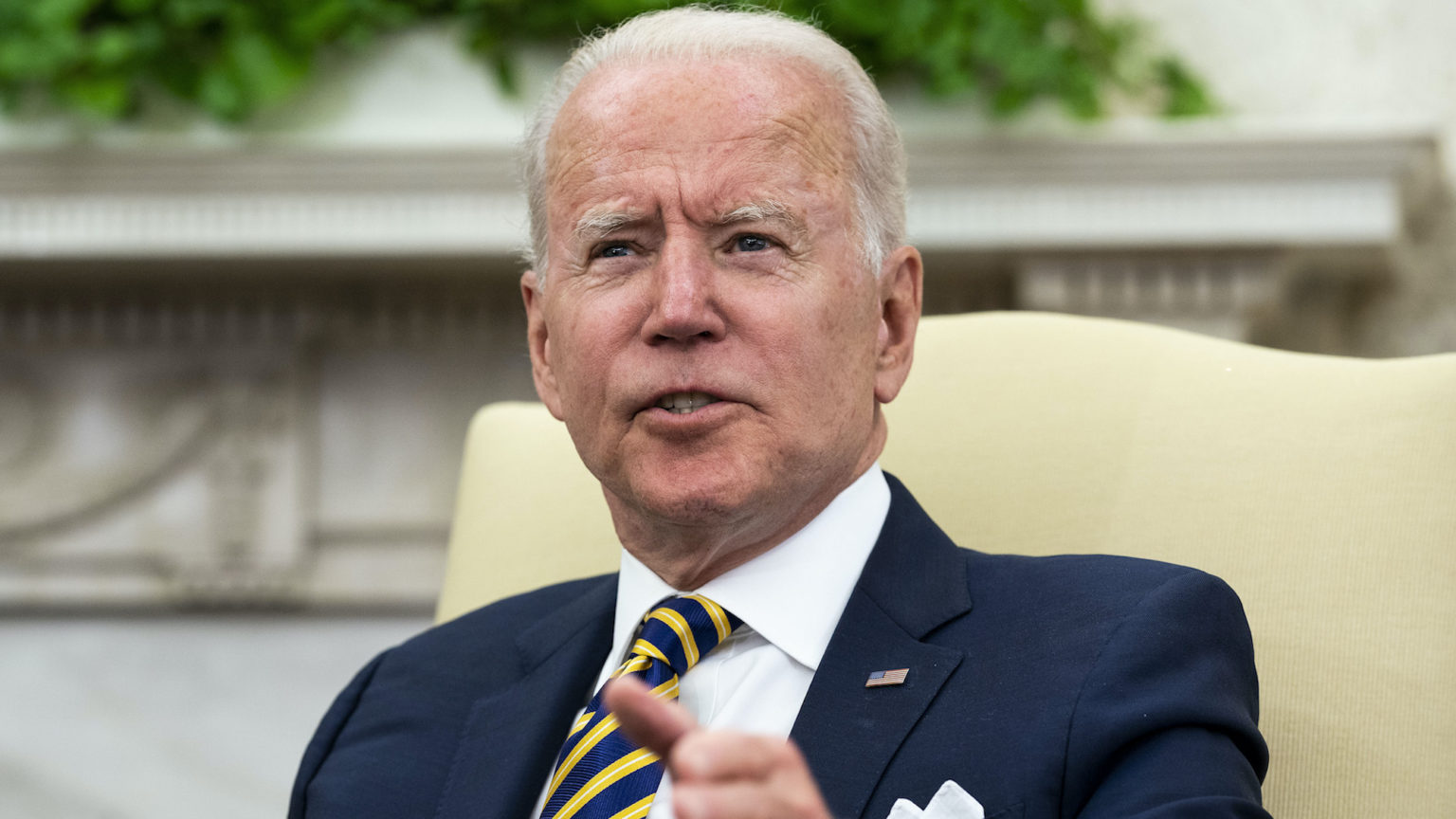 'They're all bloody white!' It struck me as I was scanning raw footage of last summer's Black Lives Matter and Antifa protests. A heaving sea of zealous white college students. There was the occasional black person, enjoying a kind of celebrity status, though looking slightly awkward. Otherwise, it was WASP Central.
If you smell something fishy about the 'anti-racism' of the left, you're not alone. A number of black American commentators think the left is using the spectre of racism cynically, for political gain. The left, they argue, needs racism. The left must promote the fear of racism, see racism where there is none, and call people racist who aren't.
Why? To avoid political oblivion. The problem dates back to the 1960s, when vast numbers of working-class Americans switched to voting Republican. Seventy per cent of those who elected Ronald Reagan had no college degree. More recently, there was Trump and his working-class 'deplorables'. The loss of the working class was embarrassing for the Democrats – and electorally devastating. It is a startling fact that in every single presidential election since 1964 most white Americans have voted Republican.
The Democrats are politically dead without the black vote. But what happens if, one morning, God forbid, a large number of 'black' Americans woke up and decided that they're not 'black' after all. Just Americans. It is a matter of survival, for the Democrats, that 'black' Americans must continue to see themselves as a distinct racial group, at odds with the rest of society – and that they look to the Democrats for salvation. The fact that America is obviously far, far less racist than it used to be, must therefore never be admitted.
This is a most ironic twist of fate. Historically, the Democrats were the party of the racist south. They defended slavery and introduced Jim Crow. In their election posters, they called themselves the party 'of the white man'. But those Democrats of old had a problem. Their stronghold, the south, was also where the majority of black people lived. Black Americans were growing in prosperity and confidence. Soon their demands for proper voting rights would be irresistible, and then the racist southern Democrats would be toast.
Lyndon B Johnson was a known bigot. During his 11 years in congress, he voted against every civil-rights bill. He even voted against an anti-lynching bill. But as president, from 1963 to 1969, he was forced to woo black voters. He did it by flooding black communities with welfare to buy their allegiance. The devastating social consequences of this welfare revolution – targeted especially at blacks – has been described eloquently by black economists like Thomas Sowell and Walter Williams. Today over 60 per cent of black kids are in single-parent families and American prisons are flooded with poor black people.
The welfare revolution did indeed win the Democrats black votes, and not just among welfare recipients. The expansion of welfare led to the creation of literally millions of new well-paid, middle-class jobs in government. These people were clearly reluctant to acknowledge the appalling problems caused by welfare. On the contrary, every social problem was just another reason for more government studies, schemes and interventions – more government funding and jobs.
But if welfare wasn't to blame for the social collapse of the ghettos, what was? Racism, they declared. For Democrats, there was no need to point to actual racists to prove their argument. The figures themselves told the story. If there were more black people in jails, it must be because of racism. If black kids left government schools unable to read or write, it wasn't down to the lousy government schools, it was racism. If these illiterate kids then struggled to find work, that too was racism. To combat this racism, more government intervention was needed: affirmative action and special employment legislation. The diversity industry was born. It was paid to find racism, and so it did. Everywhere.
The spectre of racism serves many purposes for the Democrats. It diverts attention from the social chaos caused by welfare and the failure of government schools. It is used to intimidate and silence their opponents, to demonise working-class Americans who vote against them, and to justify more government interference in our lives. And it is used to keep black Americans in their little black box, to frighten and cajole them into voting Democrat. Without any of this, the Democrats would struggle ever to achieve power.
But there are signs that their efforts are failing. Ordinary black people are not attracted by the anti-consumerist, trans-rights or climate-change claptrap of the left. They can also see that the frothing 'All Whites Are Racist' rhetoric is immensely destructive, poisoning relations between ordinary people as everyone is encouraged to view one another with suspicion and paranoia. And they can see that for black kids to be told, every day, that everyone hates them and the whole world is against them, is profoundly dispiriting and demoralising.
The Democrats' grip on the black vote is not firm. And if they lose it, they are done for.
Martin Durkin is the director of Great American Race Game, a provocative feature-length documentary on the politics of race in America. Rent or buy it here.
To enquire about republishing spiked's content, a right to reply or to request a correction, please contact the managing editor, Viv Regan.