Batley and Spen: a divided left, a complacent right
Even as the culture war tears the left apart, the Tories can't expect voters just to fall into their laps.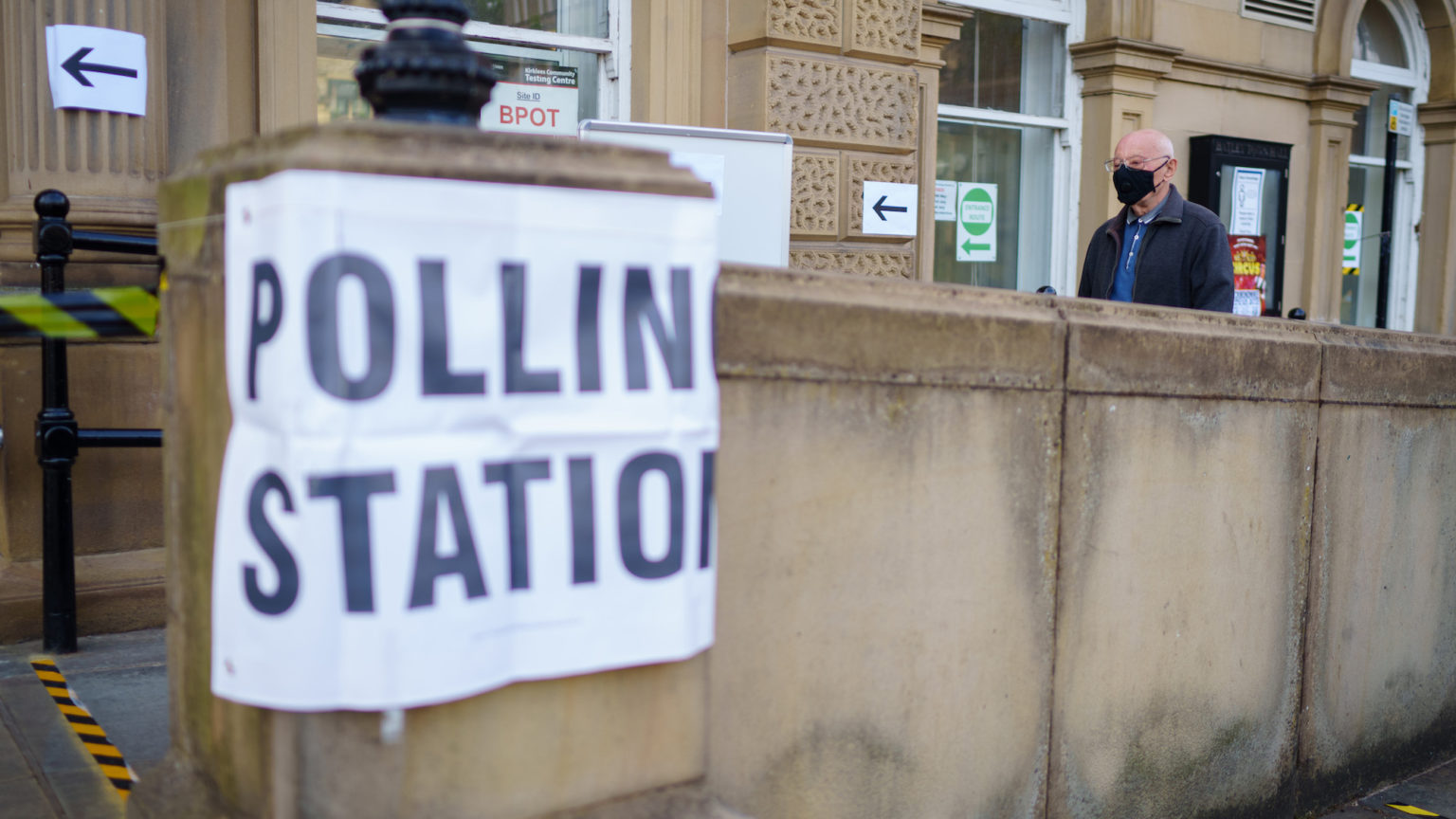 The Batley and Spen by-election was a nail-biter, with the Labour Party clinging on to the seat by a mere 323 votes.
Labour leader Keir Starmer, having lost Hartlepool to the Conservatives, was under extraordinary pressure. But while he has been given some much-needed breathing space, the Batley and Spen by-election brought many of the left's internal tensions to the surface. After years of pursuing identity politics, Labour is now being pulled in different directions.
Like him or loathe him, political maverick George Galloway was able to exploit these tensions very effectively. He came third, winning 22 per cent with his Workers Party of Britain. The Israel-Palestine conflict and India-Pakistan tensions over Kashmir are his bread-and-butter. Galloway is in line with many British Muslim voters on these foreign-policy issues. He also has a strong record of speaking out against anti-Muslim prejudice in British society.
I also suspect that his 'anti-woke' positions on gender self-identification and LGBT education in schools placed him on strong ground with socially conservative Muslims who traditionally vote Labour. Indeed, one of Britain's most fractious cultural conflicts is not between left and right, but between an influential LGBT lobby and left-wing religious voters. This tussle between LGBT rights and religious freedoms could create an even more complicated electoral picture for Labour in the future – especially in a number of post-industrial towns and inner-city constituencies. Galloway's 'Old Labour' economic message and his reputation as a left-wing Eurosceptic firebrand are also likely to have appealed to Batley and Spen's white, working-class Brexit voters, too.
While it is perfectly normal for government parties to lose by-elections, the Conservatives have a lot of thinking to do. The Tories' crushing loss in the Chesham and Amersham by-election last month would be much easier to swallow if it had gained Batley and Spen. In the space of two weeks or so, the Tories have lost a Remain-voting southern seat to the Liberal Democrats and have failed to take a Leave-voting northern seat from Labour.
In this by-election, the Conservatives had a lot going in their favour. Like many 'Red Wall' seats the Tories hoovered up in 2019, Batley and Spen delivered a Leave vote of 60 per cent in the EU referendum. While George Galloway was there to peel off some of the Labour vote, a local, popular pro-Leave candidate, Paul Halloran of the Heavy Woollen District Independents, did not stand this time around, leaving the Tories a bigger slice of the pro-Brexit electorate. Plus, the government has enjoyed a 'vaccine bounce' in the opinion polls. Yet despite all of this, the Conservative share of the vote actually declined compared to 2019.
It was as if the Tories thought winning the seat was a 'done deal'. But they should not assume that Brexit-voting seats in northern England will simply fall into their laps. The Conservatives' strategy was to run a safe, bland and uninspiring 'submarine' campaign, leaving Labour and the Workers Party of Britain to engage in a bitter left-on-left battle. The voters have punished them for this complacency.
All in all, there is much food for thought for both Labour and the Conservatives. While Labour will be relieved to cling on to a Brexit-voting seat in this part of West Yorkshire, it should be worried about the emergence of an anti-woke left taking positions that can appeal to both religious ethnic-minority voters and culturally conservative white voters. Plus, Labour's antics in this by-election could cost it votes elsewhere. While it sought to shore up its support among British-Pakistani communities in Batley and Spen by attacking the government's diplomatic ties with India, this opportunistic stoking of communal divisions could backfire in cities with large British-Indian populations, like west London and Leicester.
As for the Conservatives, a period of introspection is needed – the party needs to take pro-Leave, Labour-held seats more seriously. It cannot expect these constituencies to be straightforward gains at the next election. Clearly, Boris Johnson's botched management of the Matt Hancock scandal suggests that a degree of complacency has crept in.
One thing is for certain – Britain's post-Brexit politics just got a lot more interesting.
Rakib Ehsan is an independent expert in social cohesion and institutional trust. Follow him on Twitter: @rakibehsan
To enquire about republishing spiked's content, a right to reply or to request a correction, please contact the managing editor, Viv Regan.