Learning the lessons of Batley and Spen
Dan Hodges, Brendan O'Neill, Paul Embery and Rakib Ehsan reflect on the by-election.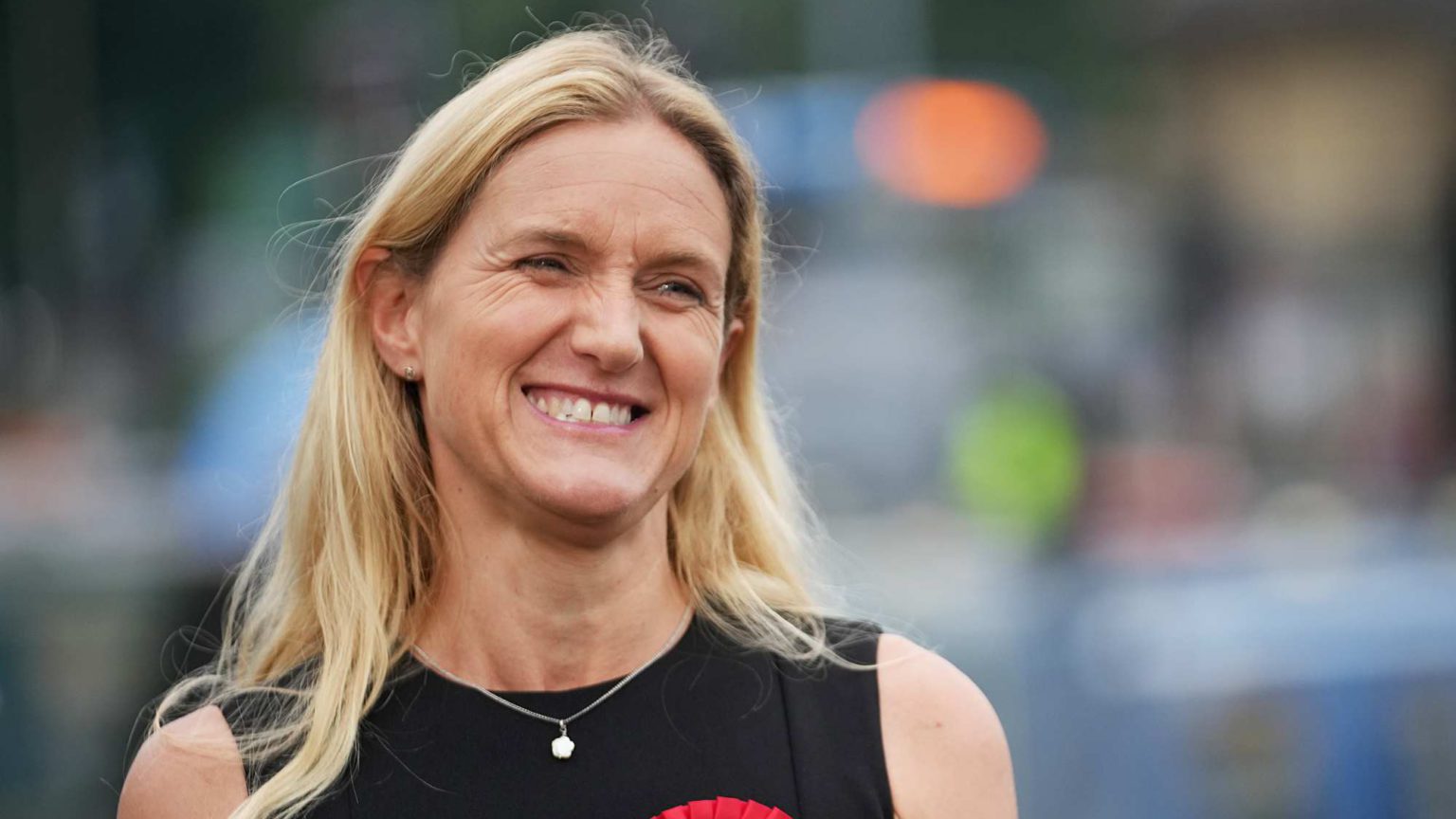 The left behaved disgracefully, says Dan Hodges
Keir Starmer has bought himself time and space. He has vanquished his critics, particularly on the left, who were preparing to use this by-election defeat as the opportunity to end his leadership.
The left of the party completely overplayed their hand in the run-up to this by-election. Firstly, they assumed Labour was going to lose. They gave what were very thinly disguised boosts, if not outright endorsements, of George Galloway. Most crucially of all, they spent the last two weeks of the campaign trying to pretend that the sort of vicious homophobic, racist attacks that were being directed at Kim Leadbeater and the wider Labour Party weren't happening. They tried to cover them up, excuse them, legitimise them and deflect from them. And that has completely blown up in their faces.
There was overt anti-Semitism on the campaign trail. Starmer was attacked for being a 'Zionist' – the dog-whistle anti-Semitism of choice for the left. People were also going door-to-door telling voters that Keir Starmer's wife is Jewish, that her children are Jewish and that they are being brought up as Jews. Then, there was the blatant homophobia that was targeted at Kim Leadbeater. All of this abuse culminated in that video of her being harassed on the street.
As everyone knows, five years ago a Labour MP was murdered on the streets of her constituency. A similar campaign of violent intimidation has resulted in a local teacher requiring police protection and having to basically disappear or 'be disappeared' from the constituency. The teacher was suspended from Batley Grammar School and has had his life threatened after he showed a cartoon of the Prophet Muhammad in a religious-education class. But none of the parties wanted to touch the issue with a bargepole – neither Kim Leadbeater nor the Tory candidate would sit down with me to talk about it.
The Tories' campaign was woeful. They tried to win the seat by default. They literally thought George Galloway would act as a Trojan horse for them. They thought they didn't have to engage in any of the issues. They thought they didn't have to say anything other than spout their vacuous slogans about 'levelling up'. The Tory candidate was hidden away from the press, he was hidden away from the voters. And frankly, the Tories got the result they deserved.
Dan Hodges is a columnist at the Mail on Sunday.
Labour should not be celebrating, says Paul Embery
This is no cause for celebration for the Labour Party. An opposition party that is serious about gaining power should not be struggling to keep hold of seats like Batley and Spen, 11 years into a Tory government. There's a danger that some in Labour make the same mistake they did after the 2017 General Election – because the result wasn't quite as disastrous as expected, they could end up treating it as some sort of victory. When Labour did this in 2017, many of the deep-seated problems in the party went uncorrected, and then we were annihilated in 2019.
The 2019 election was not an aberration – it was a fundamental realignment of British politics. Nothing that's happened since then should disabuse us of that reality. Large parts of the British working class have lost all affection for the Labour Party. Large parts of it actively dislike Labour, just as they feel the party dislikes them. This by-election doesn't change that.
Keir Starmer would have undoubtedly faced a leadership challenge if Labour had lost. Execution day has been put off. But in terms of the broader picture, I don't think who is the leader matters a jot at the moment. I'm not part of the 'Starmer must go' brigade, not because I'm a fan of Keir Starmer, but because the reality is whoever you have in charge isn't going to make a difference – whether it's Keir Starmer or Angela Rayner, or Dawn Butler, or any of the other people who have been touted.
What Labour needs is an internal revolution in its politics, its ideology and its worldview. It needs to completely overhaul the way it relates to ordinary working-class people. And until that happens, then whoever is steering the ship won't make any difference at all – because the ship is going in the wrong direction.
Paul Embery is author of Despised: Why the Modern Left Loathes the Working Class.
We have witnessed the cowardice of the elites, says Brendan O'Neill
Imagine a country where a schoolteacher, a decent public servant, could be hounded out of his home and his town by religious fundamentalists and where politicians just looked the other way. You've imagined Britain, in 2021.
The persecution of the Batley Grammar schoolteacher who committed the speechcrime of showing his pupils an image of Muhammad – and, even worse, the abject, snivelling silence of most of the political and cultural establishment in response to this premodern censure – is one of the great scandals of this decade so far. And yet it barely featured as an issue in a by-election in the constituency where that teacher lived and worked.
In the Batley and Spen by-election we witnessed the cowardice of the elites. The candidates for the main parties could not bring themselves to campaign on the issue of freedom of speech and the right of teachers not to have their lives ruined by offence-taking Islamic fundamentalists. Most alarmingly, Labour's Kim Leadbeater, when pressed on the fact that the teacher still feels that his life is under threat and therefore he cannot return to Batley, said: 'Well… I think that's up to him to decide.' Only it isn't, is it? It is those who threaten death who get to decide how scared a person feels, not the person threatened with death. Leadbeater is engaging in what I believe the woke call 'victim-blaming'.
Why is the Batley Grammar scandal important? Because it tells us how little faith our political leaders have in freedom of conscience and the democratic right of public servants to engage the next generation in critical thinking. In Batley and Spen we also saw why political figures are reluctant to talk about the teacher and the pox of religious fundamentalism – because they don't want to offend certain individuals and communities; because they have decided that securing the backing of identitarian blocs is more important than standing up for the democratic, society-wide right of all citizens to speak freely without facing persecution.
The Batley and Spen by-election confirmed that Labour's electoral fortunes are far from having been resuscitated. And that the Tories are becoming complacent. And that political campaigning is becoming ever-more fractious. But above all of that it confirmed that our elites are willing to do anything for a vote – even stay schtum on the medieval hounding of a good teacher. And that should worry you – a lot.
The Tories have been punished for their complacency, says Rakib Ehsan
The Conservatives had a lot going in their favour in this by-election. Batley and Spen is a heavily pro-Leave seat. And George Galloway stood specifically to disrupt Labour's chances.
While Labour has been losing its traditional working-class voters for some time, Galloway targeted Labour's support from Muslim communities. Galloway has a strong record speaking out against anti-Muslim prejudice. The Israel-Palestine conflict and India-Pakistan tensions over Kashmir are his bread-and-butter, too. His 'anti-woke' positions on gender self-identification and LGBT education in schools placed him on strong ground with socially conservative Muslims who traditionally vote Labour. Indeed, one of Britain's most fractious cultural conflicts is not between left and right, but between an influential LGBT lobby and left-wing religious voters. No doubt other parties will look to exploit this weakness in Labour's coalition in future elections.
The Conservatives' strategy was to run a safe, bland and uninspiring 'submarine' campaign, leaving Labour and Galloway to engage in a bitter left-on-left battle. They seemed to assume winning Batley and Spen was a 'done deal'. And the voters have punished them for this complacency. Although the Tories were favourites to win, their share of the vote actually declined compared to 2019.
While it is perfectly normal for government parties to lose by-elections, the Conservatives have, in the space of two weeks or so, lost a Remain-voting southern seat to the Liberal Democrats and have failed to take a Leave-voting northern seat from Labour to make up for it. Clearly, a degree of complacency has crept in. Former Labour, Red Wall seats are not just going to fall into the Tories' laps if the party does not take these voters seriously. A period of introspection is needed.
Rakib Ehsan is an independent expert in social cohesion and institutional trust.
Dan Hodges, Paul Embery, Brendan O'Neill and Rakib Ehsan were speaking to Fraser Myers.
To enquire about republishing spiked's content, a right to reply or to request a correction, please contact the managing editor, Viv Regan.