Oli London and the obscenity of trans ideology
A white influencer 'identifying' as a transracial Korean is the inevitable result of trans dogma.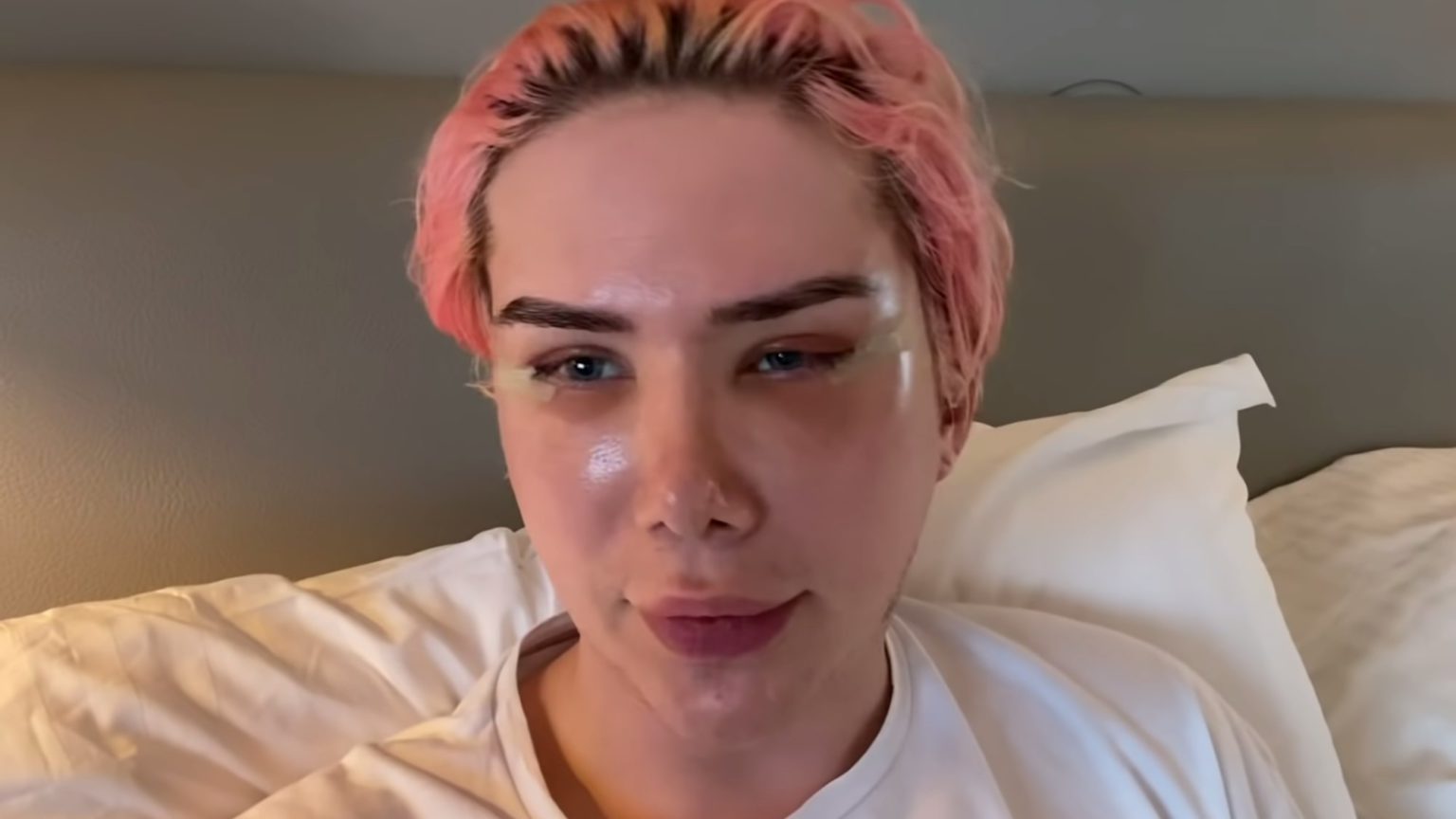 How wonderfully refreshing it would be if influencer Oli London was playing an elaborate prank on the woke. If only London was making an intelligent (albeit drastic) observation on the absurdity of 'self-identification'. Sadly, something tells me that this is wishful thinking. Yes, I think that London genuinely has 'come out' as transracial.
London posted a video on social media last week, announcing that he, a white Brit, identifies as Korean. London needed 18 surgeries and an extensive amount of work on his eyes to 'complete the look', as he put it. Not only does London claim to be Korean, he also identifies as another human being: Jimin, a member of the K-pop boyband, BTS.
London's 'transition' is, to the majority of sane people, ridiculous and disturbing. But one slight enjoyment to be had from this story is imagining woke liberals trying to weigh up the pros and cons of London's case. For, on the one hand, extreme transgender ideology has become dogma. On the other, there has been a concerted effort to crack down on all forms of 'cultural appropriation'. White people can be scolded for appropriating the clothes, hairstyles, foods and hobbies associated with other cultures. Full-on 'transracialism' is rare but not unheard of. Most infamously, African Studies lecturer Rachel Dolezal presented herself as a black woman, but was outed as white by her parents.
But while racial boundaries are rigidly policed, gender and sex are treated as more fluid. In recent times, it has become widely accepted that sex is little more than a feeling. For example, it is common for people to state that they 'feel like a woman' if they enjoy archetypal feminine products or activities. While I completely sympathise with those affected by gender dysphoria, it has led to a sizeable section of society believing that sex originates from the brain instead of the genitalia. For feminists like me, this view is offensively reductionist and crude.
Similarly, I imagine a substantial number of Korean or black people would be equally alarmed to see their history, identity and lived experience diminished to a racial stereotype. While women are essentially forbidden from discussing our concerns about our biological sex being reduced to an identity, it is not (yet) taboo to point out the blatant racism of transracialism.
After announcing his transition, London wasted no time before issuing a statement that read: 'At the end of the day, I'm a human being living in my truth.' Prior to the era of wokedom, there was the truth, the whole truth and nothing but the truth. But now we have this strange and complicated business of individual, subjective truths that must not be questioned. Truth is no longer based on objective reality, but rather on what feels authentic to an individual. Yes, you may find it upsetting and racist to have your rich Korean heritage reduced to the shape of your eyes, but you can't argue against London's 'truth', apparently.
Not long ago, young people defined themselves based on their tastes, styles and hobbies. Now we have a bored generation who shop around for identities. Gender was the first identity that could be chosen at will. And by essentially banning all criticism of this, we have invited all areas of identity to be bought and sold. Sex, race, sexual orientation can now be treated as states of mind rather than material facts.
Perhaps, finally, London's wild claims of transracialism will allow us to have a conversation about why so many women feel aggrieved by the appropriation of their gender. Perhaps we may collectively wake up from this ongoing farce and begin to ask ourselves: have we been wrong to dismiss gender-critical ideas? Here's to wishful thinking.
Jordan Tyldesley is a writer. Follow her on Twitter: @pippybing.
To enquire about republishing spiked's content, a right to reply or to request a correction, please contact the managing editor, Viv Regan.