The divisive plan to 'decolonise' our schools
The National Education Union claims that every aspect of the school day perpetuates racism.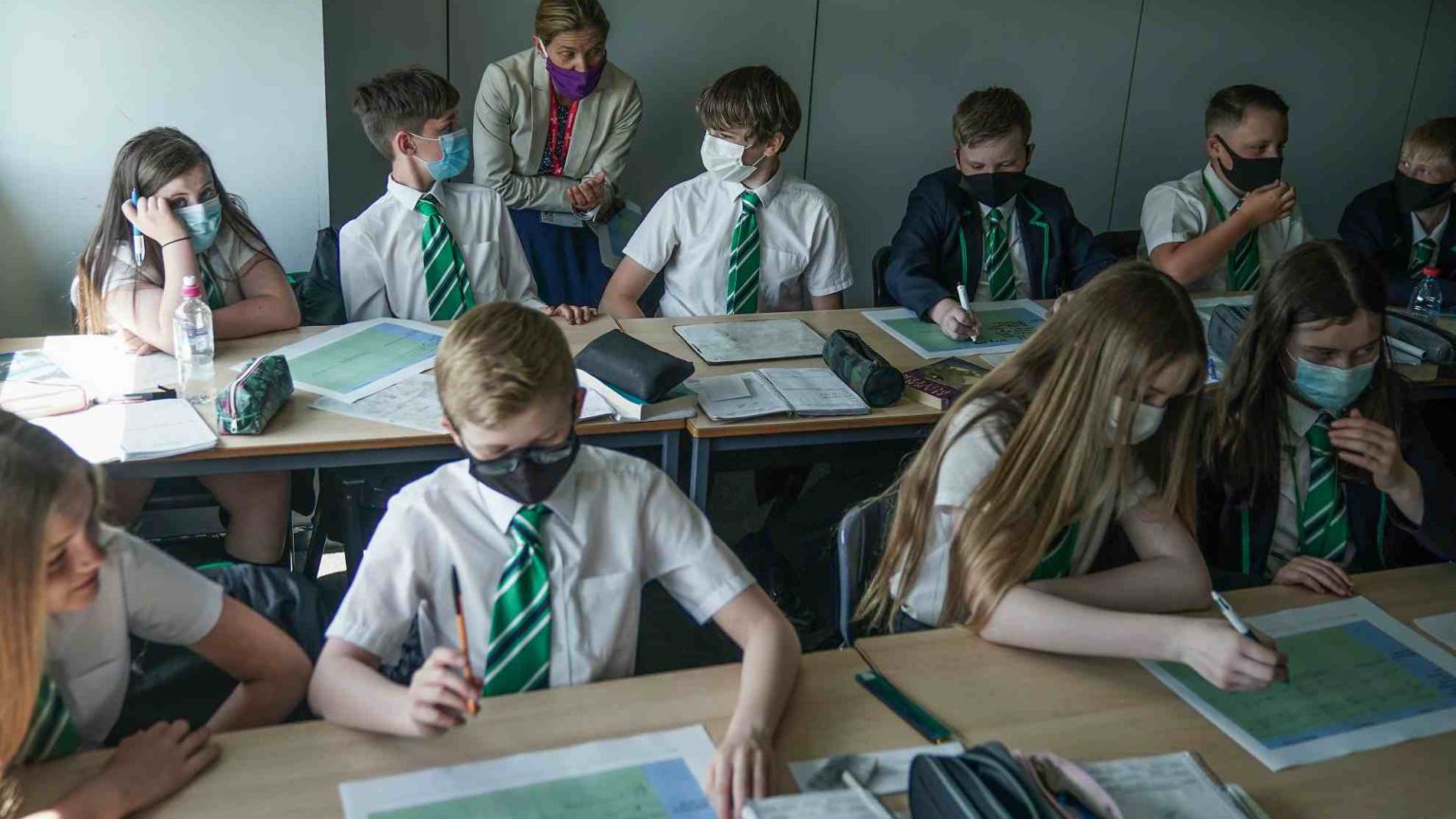 The National Education Union (NEU), Britain's largest teaching union, has lost the plot. After spending the past year demonising children as vectors of disease, 'who are mucky, who spread germs' and need to be 'sprayed front and back with disinfectant', it is now coming after education itself.
In a new report out this week, ostensibly focused on tackling racism, the NEU says there is an 'urgent' need to 'decolonise' every subject and every stage of the school curriculum. It wants teachers trained and equipped with tools to 'make white privilege and colonialism visible' in schools.
NEU high-ups are happiest when children are not in school and not being taught at home, either. But if teachers are to be forced to sit in classrooms, the NEU would prefer them to indoctrinate their young charges with ideas about 'white privilege' than do anything as 'hierarchical' as impart knowledge. Its latest divisive project not only racialises children, by pushing them to see each other as members of distinct ethnic groups, but it also gets in the way of teaching knowledge that could have a truly transformative impact on young lives. As always, it will be children from the most disadvantaged backgrounds – those reliant on education to improve their life chances – who will lose out most of all.
The NEU talks of an 'urgent' need to decolonise the curriculum, as if this goal hasn't been central to thinking about education for several years now. There is a 'silence around British imperialism and racism' in the education system and Britain 'ignores the contributions of black people and colonies in the national curriculum', it insists. It has clearly been a very long time indeed since the union officials who drew up these documents last stepped foot in a classroom. Diversifying reading lists, broadening the history curriculum and holding teacher-training sessions in anti-racism have long been considered 'best practice' in education.
But the latest NEU report goes further. Even school classroom layouts are 'shaped by colonisation', the new guidance claims. 'From curriculum to routines to classroom layout, our education system has been shaped by colonisation and neoliberalism', it says. Apparently, expecting pupils to face the teacher, to sit still and to listen perpetuates a colonial legacy. This would be laughable were it not for the fact that abandoning these practices would mean giving up on teaching entirely.
Traditional school routines and classroom layouts were established with one pedagogical aim in mind: for teachers to be able to impart their knowledge to children. Challenges to this assumption are nothing new in educational circles. Many teachers now fancy themselves as a 'guide on the side' rather than a 'sage on the stage'. But we need a reality check here: if you want to get 30 or so children to do anything, you need to assert your authority. Throwing around accusations of 'colonialism' will only undermine those teachers and schools who still think formal teaching should play an important role in education.
But teaching is not what interests NEU executives – politics is. According to Mary Bousted, the union's joint general secretary, British culture is 'saturated with a longing for return to Empire without any understanding [of] what Empire was'. Statements like this reveal far more about Bousted's contempt for parents and pupils than they do about our education system. When she says we are 'still struggling with the idea that people of non-European descent can be European', she reveals her own prejudices.
Similar prejudices are also expressed in the NEU's 'Anti-Racism Charter'. It shows union leaders are far more concerned with re-educating children than they are with defending teachers' interests or children getting a decent education. 'There is a growing "blame the foreigners" narrative for strains on schools and colleges… which if unchecked will lead to increasing racism', the charter states. Whether we agree or disagree with this claim, we need to ask when it became the role of schools to mould children's political opinions.
The authors of this charter seem to think that the primary goal of schools should be to root out 'ideas about white superiority', which they seem to think are 'deeply influential and prevalent'. This problematising of 'whiteness' teaches children to see themselves as intrinsically different from one another. White children are taught to feel guilty for their inherent privilege, while black children are taught to see themselves as victims. This benefits no one. In the US, parents are pushing back against the adoption of critical race theory in schools. They recognise that it is divisive, that it racialises children and that it is antithetical to education.
Good schools should have high expectations of every child, irrespective of their skin colour. Yet the NEU objects to this. Its 'Anti-Racism Charter' bemoans 'cultural assumptions, which are driven by white and middle-class norms'. 'The hierarchies and patterns of discrimination created and perpetuated by racism can't be overcome by high expectations alone', it says. The idea that black and white children need different expectations – and that having high standards is a 'white norm' – is pure racism. Yet whenever parents question why their children are being used as a captive audience for these divisive ideas, they are the ones who are accused of waging a culture war.
The boundaries between school and home, between the role of teachers and parents, between education and activism, are becoming increasingly blurred. This is disastrous for children, for education and for an integrated, cohesive society.
Joanna Williams is a columnist at spiked and director of Cieo, where she recently published How Woke Conquered the World.
To enquire about republishing spiked's content, a right to reply or to request a correction, please contact the managing editor, Viv Regan.