The meltdown over masks
The lockdown lobby is apparently petrified of having to interact with the Great Unmasked.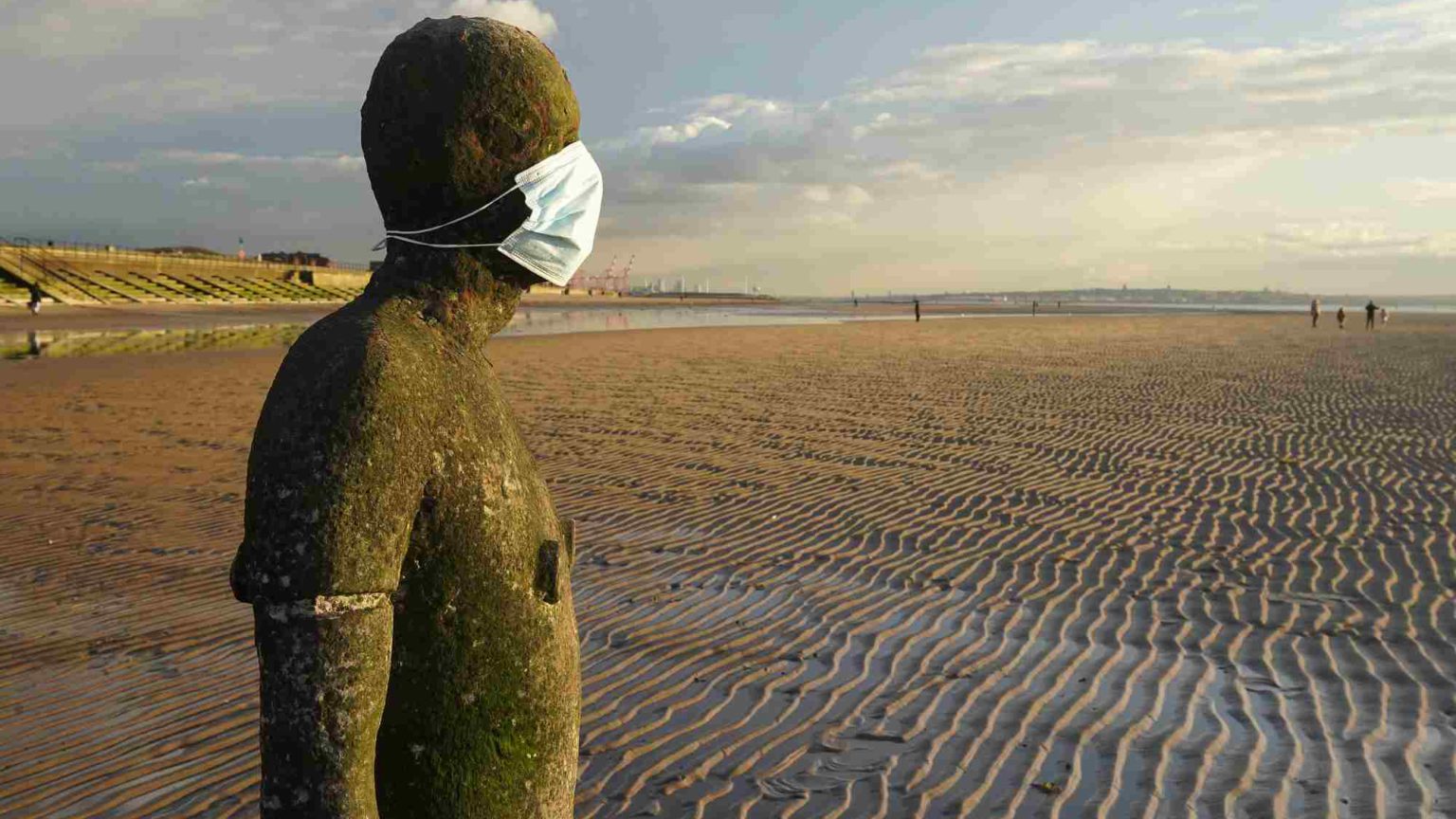 For the past year and a half, the vast majority of people have tolerated extraordinary curbs on their liberties – largely in the belief that these measures would be temporary. Now that the virus has been successfully defanged by the rollout of several effective vaccines, the case for restrictions has evaporated.
Not so for Britain's Twitterati. It has long been clear that some of our elites have embraced lockdown, social distancing and mandatory masks a little too enthusiastically. Like the Japanese soldiers hiding in the jungle for decades after the war, many of them simply cannot leave the New Normal behind.
Although the government's plan to open up society on 19 July has been known for some time, the announcement that rules on masks will be lifted has prompted a new wave of 'liberal' hysteria.
According to 'sensible centrist' James O'Brien, by lifting the mask mandate the government is pursuing policies 'explicitly designed' to spread a deadly virus.
The Observer's Carole Cadwalladr thinks Boris is using England's success in the football to cover up his plan to let the virus rip and to conduct a 'dangerous, unethical medical experiment' on our children. Lifting the Covid measures, even now after the crisis has passed, is akin to scrapping 'all traffic lights, road markings, speed limits and seat belts', according Twitter-famous comedian David Schneider.
These are some of the more measured responses. Some have taken to Twitter and to their newspaper columns to proudly and defiantly declare that they will continue to wear masks (which the government isn't going to stop them from doing). A writer for the Independent makes it explicit that his enthusiasm for masks has nothing to do with the current pandemic: 'I see no reason why we shouldn't all continue to wear [a mask] long after Covid-19 has buzzed off.' He seems to think we will 'look back in disbelief' at the pre-Covid era, when we 'breathed and snorted and coughed over each other'.
The lockdown lobby views the socially distanced lifestyle as not only more healthy, but also morally superior. The willingness to abandon masks, even in the absence of a serious health crisis, is a sign of our nation's 'selfishness', according to Remoaner QC Jessica Simor. Cambridge academic Priyamvada Gopal says she expects 'those of us who continue to wear masks' to be 'abused' and 'heckled' by Covidiot plebs. Conspicuous mask-wearing, it seems, will allow the elites to morally distance themselves from the uncouth and uncovered masses.
The mask has slipped. It is not fear of Covid that is driving the elites' shrill hysteria about Freedom Day, it is the prospect of them having to interact, once again, with the Great Unmasked.
To enquire about republishing spiked's content, a right to reply or to request a correction, please contact the managing editor, Viv Regan.