Labour's Batley victory was built on hate, not hope
The by-election exposed the damage identity politics is doing to democracy.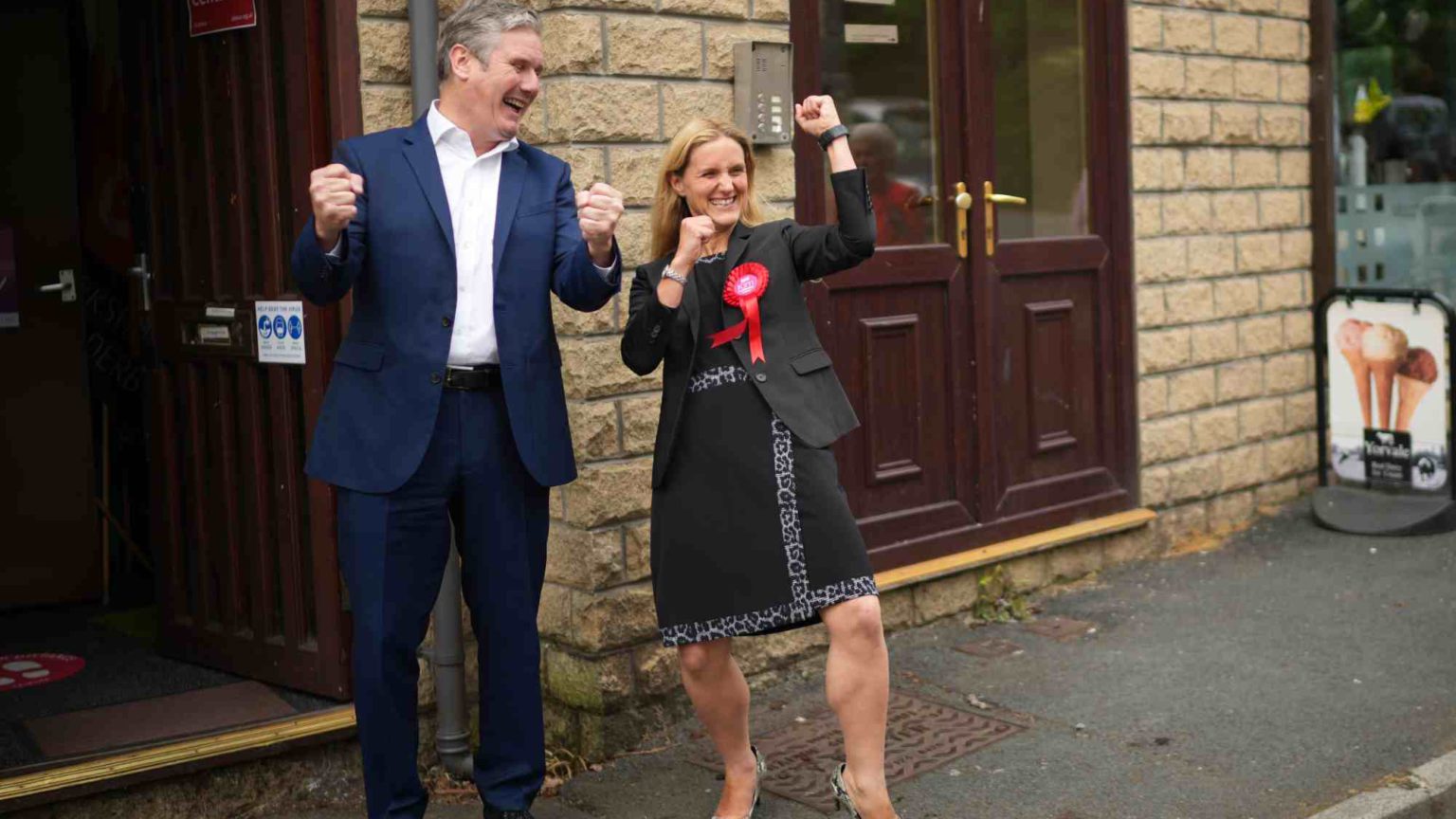 The Batley and Spen by-election, in which Labour's Kim Leadbeater held off the challenge of both the Tories and George Galloway's Workers Party, was not a normal by-election. Marked by nasty campaigning tactics, and divisive identity politics, it shone a harsh light on the state of Britain's liberal democracy. It exposed our weaknesses, especially on the question of free speech.
Many in and around Labour would disagree, of course. Ever the optimist, Labour MP Khalid Mahmood declared the result 'a rejection of identity politics'. Labour leader Keir Starmer tweeted that Kim Leadbeater's victory was 'for hope over hate'. And Leadbeater herself praised her own 'positive campaign' and hailed her victory as a triumph for 'unity over division'.
Here Leadbeater and Labour are guilty of a degree of self-delusion that would make even Donald Trump blush. Labour did not strive for unity during the Batley campaign. It sowed division. It deliberately targeted Batley and Spen's sizable Muslim community by campaigning on the issues of Gaza and Kashmir. It even distributed leaflets showing Boris Johnson shaking hands with the Indian prime minister, Narendra Modi, with the tagline 'Don't risk a Tory MP who is not on your side'. It was a shameless attempt to play to the anti-Indian, anti-Hindu sentiment that exists among some sections of the Muslim community.
Navendu Mishra, the Labour MP for Stockport, responded to the leaflets with dismay, tweeting that 'racism is alive and well within Labour'. He warned that 'Labour will not win by playing divide-and-rule politics against our communities'.
But Labour did win. And its slender victory over the Tories – by just 323 votes – has been followed by nauseous self-congratulation. Declarations of 'hope not hate' and 'unity over division' have taken on a quasi-religious dimension. These are statements of faith, completely at odds with Labour's own actions.
The Conservatives' campaign was not much better. Their by-election strategy was to keep a low profile, and allow Labour and the Workers Party to batter one another into submission. Tory candidate Ryan Stephenson promised to 'crack-down' on crime and anti-social behaviour. But he had little to say about the recent Batley Grammar School scandal, where Islamists forced a teacher into hiding after he showed a cartoon of Muhammad to his pupils during a lesson on blasphemy.
The Conservatives' by-election post mortem has picked up where their campaign left off, by continuing to ignore the Batley Grammar controversy. The Tories have chosen instead to blame Galloway for the defeat, suggesting he ate into some of their Brexit vote.
The Tories were far from alone in ignoring Batley Grammar, of course. Labour barely said a word about it either. In remaining near enough silent, both the main parties failed to uphold core principles of liberal democracy – free speech and free thought. Meanwhile, in his support for Islamic blasphemy codes, Galloway at least did us the decency of being honest.
Labour's problems arguably go far deeper than those of the Tories. As the Batley and Spen by-election showed, Labour's embrace of identity politics is tearing it apart. It found itself playing to one identity group by demonising another. It was caught defending Islamist intolerance in one breath and claiming to be the party of LGBTQ rights in the next.
Those who support identity politics don't see a problem with this, however. One-time Conservative minister, Baroness Warsi, expressed her delight at Leadbeater's victory – it was 'won by the sisterhood', as she put it. From Scotland, SNP leader Nicola Sturgeon joined in the chorus of praise for Leadbeater, claiming that she had defeated 'ugly' and 'deliberate tactics from some quarters'. Which was ironic, given Labour's ugly and deliberate tactics.
And so the victorious Leadbeater has now arrived at Westminster – mandated with the job of making a contribution to the struggles over Kashmir, Gaza and against 'Islamophobia', while also claiming to be bringing people together and demonstrating unity over division.
Paul Stott is a writer and commentator. Follow him on Twitter: @MrPaulStott
To enquire about republishing spiked's content, a right to reply or to request a correction, please contact the managing editor, Viv Regan.