How identity politics is helping Islamists
Our paralysing fear of causing offence is stopping us from tackling terrorism.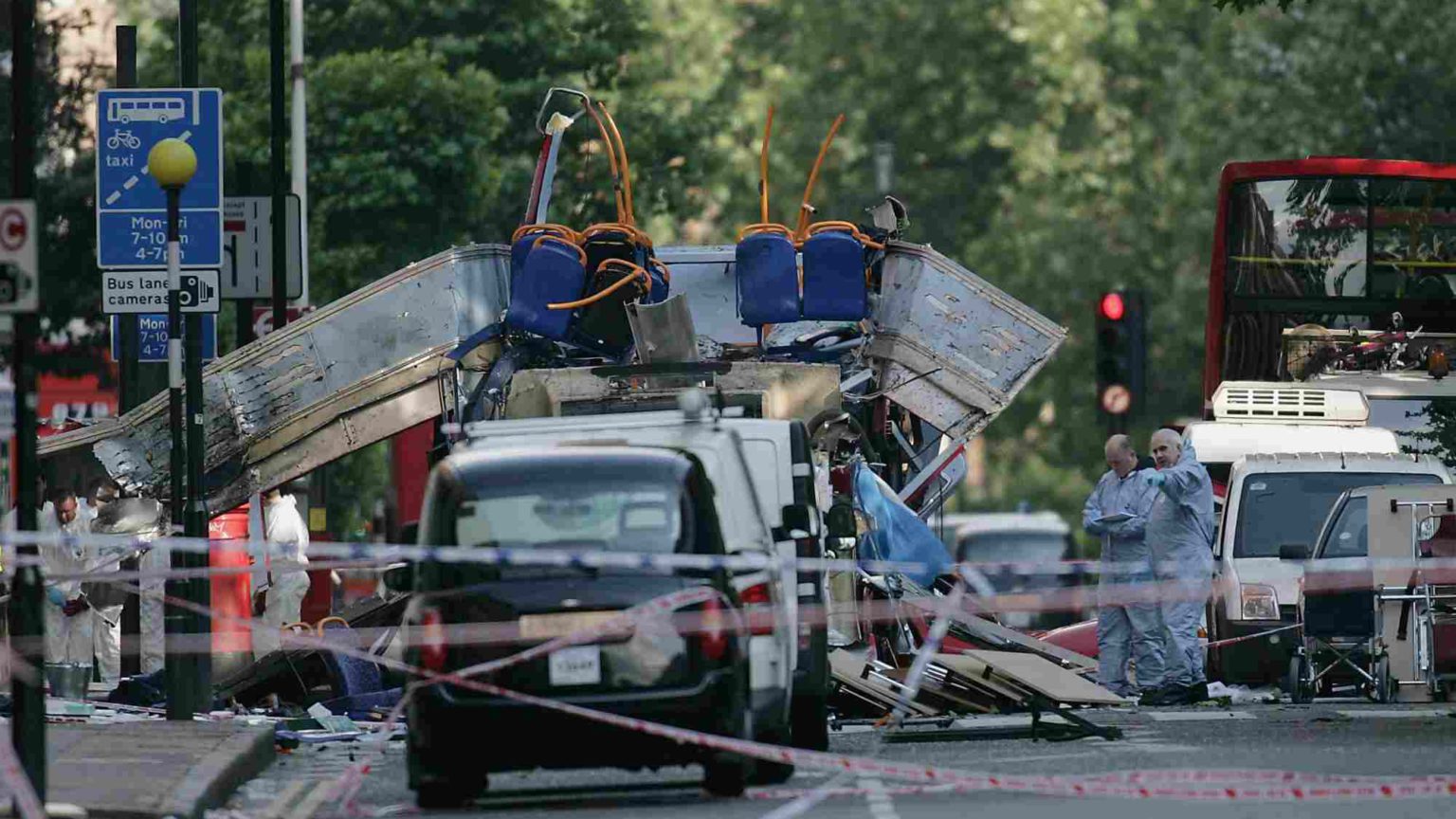 Today marks a significant date in the British calendar. Sixteen years ago today, on 7 July 2005, four British Islamists carried out a terrorist attack in our capital city. The so-called London Bombings, on '7/7', killed 56 people and left 700 more injured.
There is no escaping the memory of that terrible day – it is burned into our national psyche. There is also no escaping the fact that Islamist terror is not confined to the recent past. It still poses a very serious threat today.
And yet, thanks to identity politics, it is becoming increasingly difficult to call out Islamist terrorism by its name.
Last year, for instance, the National Association of Muslim Police (NAMP) – an organisation that seeks to create stronger links between Muslim officers and the broader police force – sought to prevent the terms 'Islamist' and 'jihadi' from being used to describe, well, Islamists and jihadis. It claimed that using these terms could stigmatise Muslim communities.
Of course, not all Muslims are terrorists. To think otherwise is racist. But it is also true that not all Muslims are peaceful people. Some do seek conflict. Some do want to force their interpretation of Islam on to others – and these are the people we call Islamists and jihadis.
There is no getting away from the fact that those Muslims who have carried out terror attacks on British soil have done so on the basis of their narrow interpretation of Islam. They have killed people in its name. We cannot wilfully ignore this. And we can't allow identity politics to prevent us from drawing attention to it.
Identity politics plays another potentially lethal role in facilitating Islamist terrorism today – it makes people second guess their suspicions about Islamist terrorists.
This has been highlighted by the inquiry into the 2017 Manchester Arena bombing. The security guard at the arena, Kyle Lawler, says he noticed the perpetrator, Salman Abedi, acting suspiciously on the night of the attack. He noticed Abedi was wearing a rucksack that looked heavy. And he noticed that Abedi looked nervous. But he hesitated to act on his suspicions because he feared being labelled a racist if he got it wrong.
It was to prove a fatal mistake. One shouldn't blame Lawler for this decision, however. One should blame the pre-existing climate that made him doubt his own judgement.
Identity politics now threatens our safety and security. It has led us to elevate the imagined victims of prejudice over actual victims of terrorism.
If a terrorist is a Muslim, we should be free to say so. If he is driven by a narrow interpretation of Islam, then we must be allowed to highlight this without being branded racist or 'Islamophobic'.
Identity politics does nothing to help Muslims, but it is doing an awful lot to help terrorists.
Wasiq Wasiq is an academic specialising in law and terrorism. Follow him on Twitter: @WasiqUK
Picture by: Getty.
To enquire about republishing spiked's content, a right to reply or to request a correction, please contact the managing editor, Viv Regan.