'Our children have lost a billion days of school'
Education committee chair Robert Halfon on the toll lockdown has taken on children.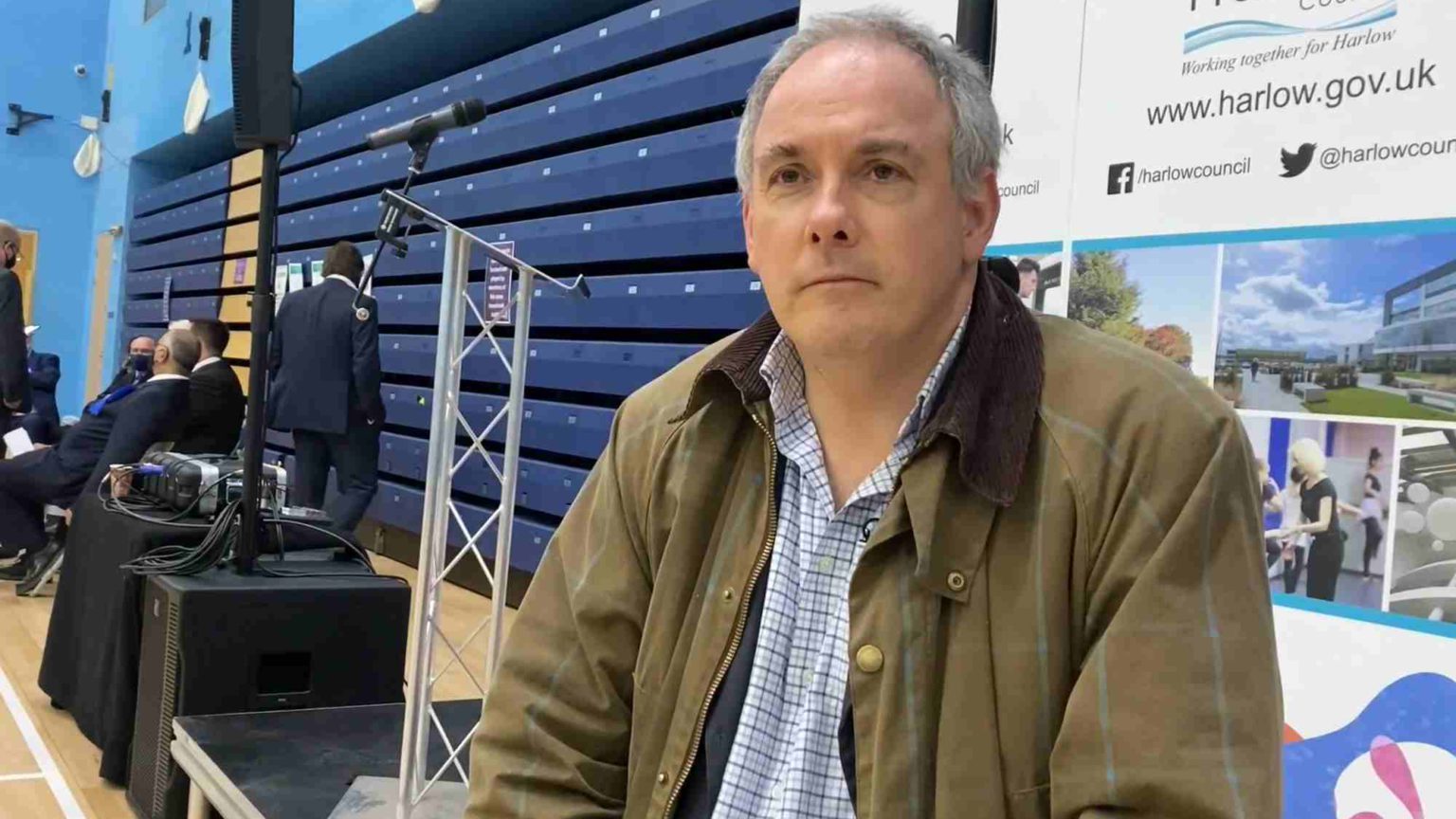 Children have shouldered a huge burden during the pandemic. Schools were among the first institutions ordered to close last March. And even after they were officially reopened, there has been a great deal of chaos. The current isolation rules – in which 'bubbles' of pupils and sometimes entire year groups can be forced home over a single infection – are due to end on 19 July. But they are still wreaking havoc in the last few weeks before the summer break. Even as the rest of society looks forward to a return to normality, education is still being severely disrupted.
Robert Halfon is Conservative MP for Harlow and a former cabinet minister. He is chair of the House of Commons Education Select Committee. spiked caught up with him to find out more about the problems facing education.
spiked: Why is it so important that school bubbles come to an end?
Robert Halfon: We have got Argentinian-style hyperinflation in terms of the number of pupils being sent home week after week. A week or so ago, 380,000 pupils were sent home. A week later it was 640,000. Even children in exam years are still missing one out of every four days of their education. The situation is very bleak.
That's why anything that keeps children in school and stops them being sent home is a very good thing. And of course, I wish that the end of school bubbles would happen now. But I've got to look at it as a glass half full rather than a glass half empty. I think it's very welcome that they are going to use Test and Trace instead, so that only individual pupils are targeted rather than sending huge amounts of children home.
spiked: What has lockdown done to education?
Halfon: The past 18 months have been a national disaster for our children. We have had the four horsemen of the Covid apocalypse galloping towards young people, in terms of lost education, mental health, safeguarding and a potential loss of lifetime earnings.
That's why all through lockdown I have been campaigning for kids to be back in school. They have lost months of learning. They're way behind in their reading comprehension and they're way behind in mathematics. British children have lost a billion days of school. Around 58 per cent of all classroom time has been lost during the pandemic. And it has been the most disadvantaged pupils who have lost the most learning.
Then, there are the 93,500 pupils who have hardly returned to school at all, who are missing 50 per cent of school or more – even since the reopening on 8 March. I call them the ghost children. What are we doing about those pupils? Nothing.
I think the education system faces three major challenges. The first is to deal with the fallout of the pandemic. The second is dealing with big social-injustice issues like the lower attainment gap between disadvantaged pupils and the better-off. Look at white working-class pupils on free school meals, for instance. They are underperforming compared to almost every other ethnic group. And the third major challenge is to have a radical look at the curriculum to see how we can better prepare children for the world of work.
spiked: How can we even begin to recover from the educational losses – especially when the government's catch-up tuition plan has been widely criticised as inadequate?
Halfon: I wouldn't call £3 billion inadequate because it's taxpayers' money at the end of the day. It's what I call a hefty starter, not the main course. We know from statistics that catch-up tuition does help. I would like it to be more targeted at the disadvantaged, because only 44 per cent of those on free school meals are currently getting access to the extra tuition.
What we need is a long-term plan for education – to look at things in the round, not just in terms of the catch-up fund. We should think about how we can have longer school days or perhaps extra schooling on Saturday mornings where it is needed. Obviously, we would have to redraw contracts with teachers and support staff. But we can also bring in civil society to do a lot of enrichment activities in a longer school day. It doesn't necessarily have to be learning algebra until seven o'clock at night. It could be sporting activities, wellbeing activities. We know these kinds of things actually improve not only pupils' mental health but also their educational attainment.
spiked: What do you think about the broader relaxation of lockdown, and the end of social distancing and masking?
Halfon: I can't wait for the day that I can put my mask in the bin. I'll wear it at a hospital if I'm asked to, obviously. But I can't stand masks and it will be a great day when we can just get rid of them.
It's a Marmite thing. Half the scientists say it's very important to wear them, half don't. I'm not well-versed enough in medicine and science to know who is telling the truth about all this.
One thing I have been very cautious about is masks in schools. I have never seen any hardcore scientific arguments in favour of making children wear masks. We know that children are at very low risk if they catch the coronavirus. I also think masks in schools make teaching and learning difficult – especially for those who are hard of hearing. The fact that the government is getting rid of masks in schools is an important step.
Robert Halfon was talking to Fraser Myers.
To enquire about republishing spiked's content, a right to reply or to request a correction, please contact the managing editor, Viv Regan.