The social-distancing generation
The young have been socialised to fear interaction and distrust other people.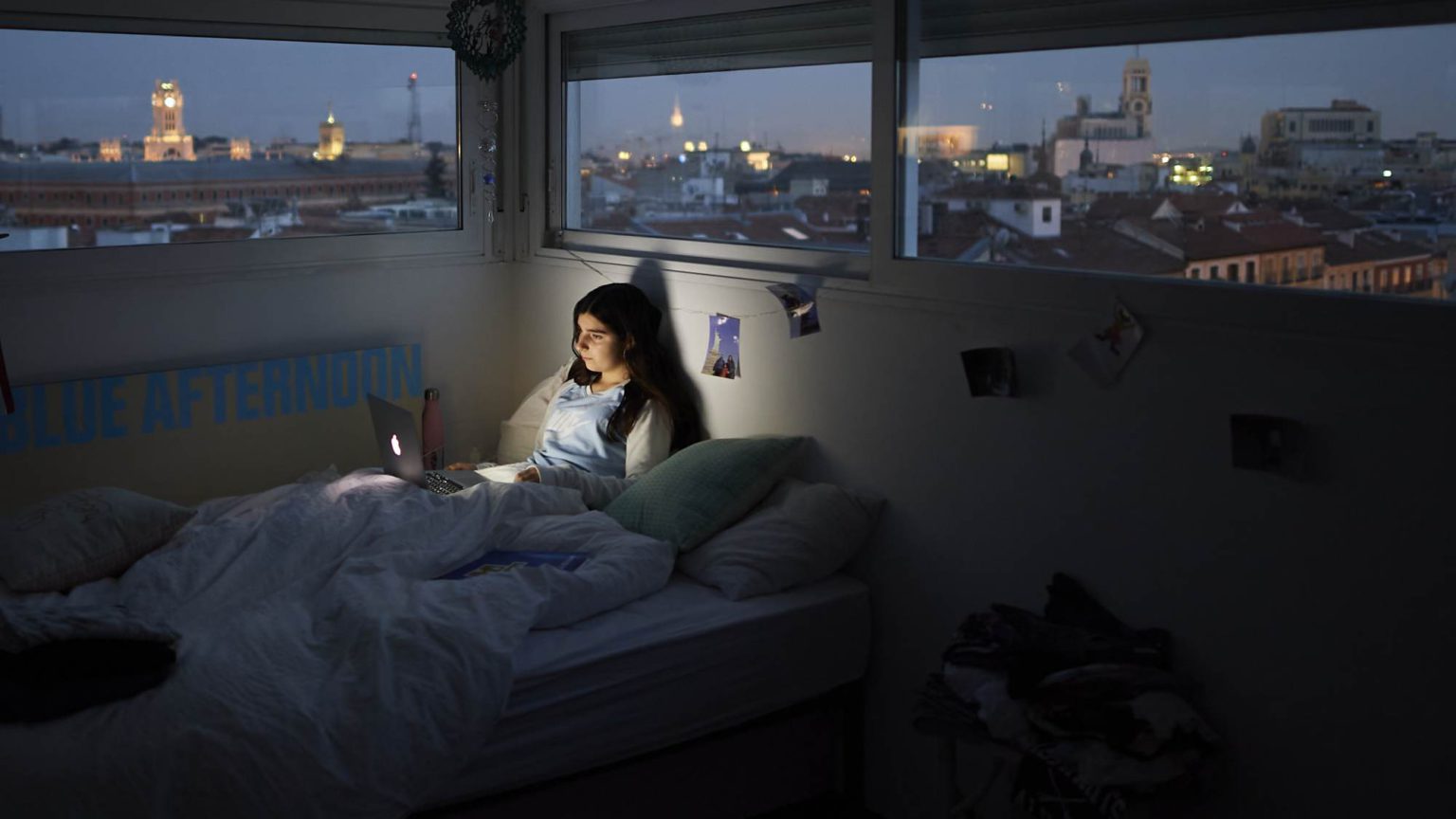 Young people in the UK aged between 18 and 34 are experiencing an 'epidemic of loneliness'. This is the conclusion of the Age of Alienation, a new report published by the think-tank Onward.
As Onward director Will Tanner put it: 'After decades of community decline and 15 months of rolling lockdowns, young people have fewer friends, trust people less and are more alienated from their communities than ever before.'
The report makes for stark reading. Combining analysis of other research with its own polling, Onward found that: the proportion of people who agree with the statement, 'generally speaking… most people can be trusted', had fallen nearly twice as fast among young people as older groups over the past few decades; those aged between 18 and 24 were three times more likely to distrust their neighbours than those aged 65 and over; and people aged between 18 and 24 were nearly half as likely to say they regularly speak to neighbours and a third less likely to borrow from them or exchange favours.
Elsewhere, the report shows that membership and participation in social groups have declined among younger generations. Today, for example, 21 per cent of 18- to 34-year-olds report having only one or two close friends, with only 40 per cent saying they have four or more close friends, down from 64 per cent a decade ago.
The Age of Alienation is timely. It shows how lockdown has exacerbated the growing sense of isolation already experienced by many young people. That is why the past 15 months of social restrictions have not been quite as stifling an ordeal for the young as one might have expected – because many were already living increasingly socially distanced lives anyway.
Yes, some youngsters were frustrated by the restrictions, and some even organised open-air raves. But there was generally a high level of compliance with lockdown rules among young people. They were all too willing to accept the 'new normal' because it was not that different to their idea of normality.
After all, there had already been a sharp decline over the past decade in the number of young people socialising in pubs and clubs. Some youngsters even admit that socialising in pubs is daunting and 'scary'.
Indeed, young people feel so vulnerable today that many may have welcomed aspects of the lockdown, because lockdown made them feel safer and more secure. Why do today's younger generations feel so vulnerable?
A large part of the answer lies in schools. For a few decades now, they have cultivated a sense among young people that they need to be protected – from criticism, from offence and ultimately from other people.
The result is that young people have been socialised into mistrusting others. Strict adult vetting procedures in place at state schools, for example, effectively present adult contact with children as being potentially lethal. These procedures have normalised the social distancing of unregulated adults from younger people in the name of safety.
Even the pupils themselves are now subject to official regulation, with many year groups having to wear lanyards in school to show they are deemed 'safe' individuals. Schools that fail to operate airport levels of security can be judged 'dangerous' by Ofsted, and placed into special measures.
Young people are therefore being socialised into a 'papers please' culture, in which mistrust of others and illiberal measures restricting social interaction are regarded as routine. No wonder young people are reluctant to forge friendships – they are growing up in a socially distanced world.
The stated aim of such measures is, of course, to keep young people safe. But they are arguably generating more harm.
Take the role of social media. As young people are socialising far less, texts and social media have replaced face-to-face contact. These forms of communication allow abusive messages to flow far more easily than they would in a real-world social setting, in which the presence of other people mediates an individual's behaviour. At their most extreme, social media can even fuel violence among young people.
The same goes for the authorities' clamp down on drinking, and the resulting closure of pubs and clubs. It was in pubs and clubs that young people learned how to behave in public. Take away those social spaces – or make young people afraid of them – and you remove a vital mechanism by which young people learn how to conduct themselves in public. In place of public, adult settings, young people are left to drink to excess in private, and indulge in potentially far more reckless behaviour as a result.
The hyper-regulation of young people's relationships with each other and with adults has not made young people safer. Rather, it has created new problems. After lockdown, we need to tackle the climate of mistrust that prevails among young people, and the regulations that sustain it. Only then might we find a cure for this 'epidemic of loneliness'.
Neil Davenport is a writer based in London.
To enquire about republishing spiked's content, a right to reply or to request a correction, please contact the managing editor, Viv Regan.