Harry and Meghan: ambassadors for population control
The Sussexes have reframed childbirth as a threat to the environment.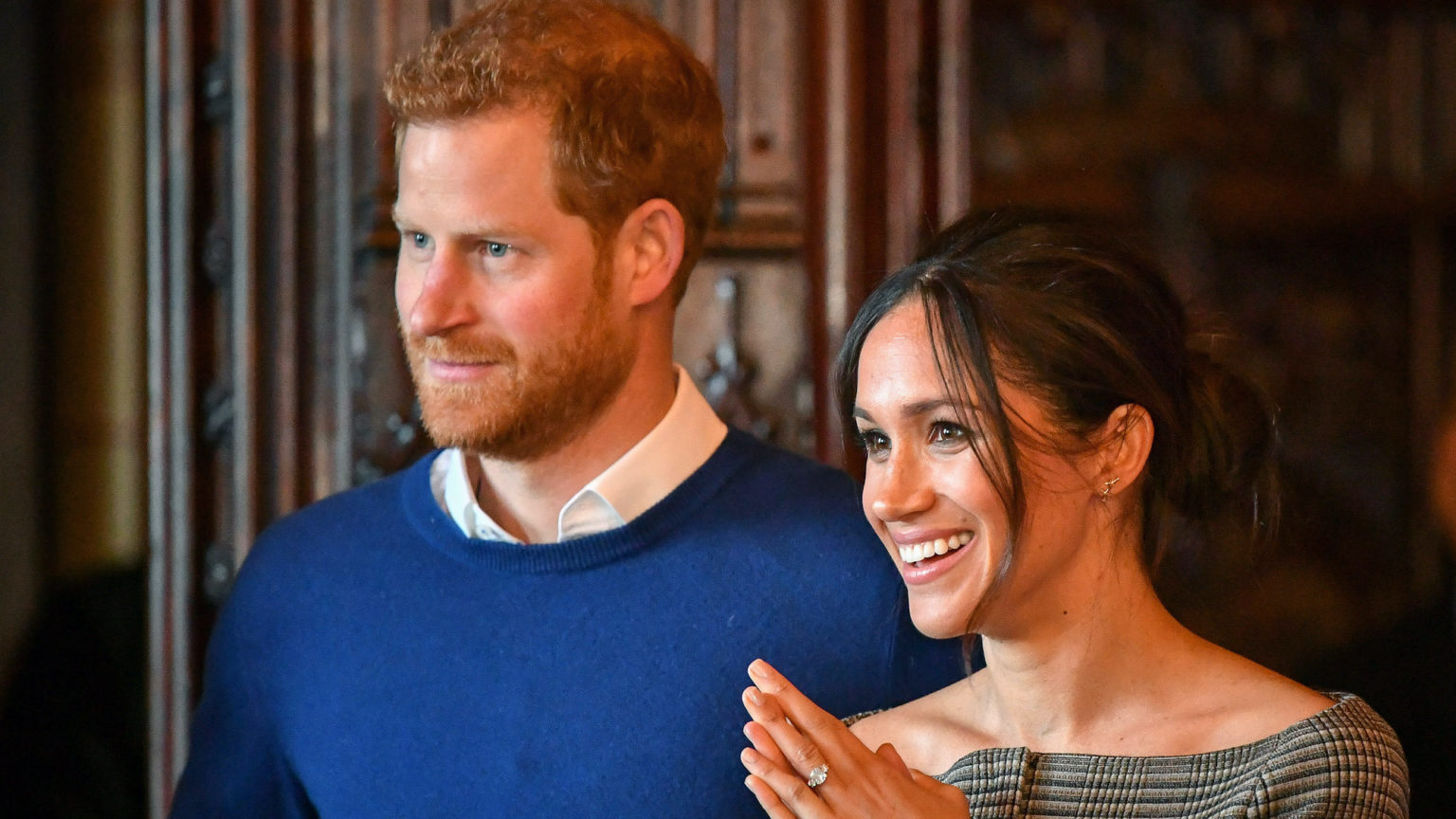 Meghan Markle and Prince Harry, the Duke and Duchess of Sussex, have been given a 'special award' for choosing not to have any more children. Population-control pressure group Population Matters has awarded the couple £500, to be donated to a charity of their choice, for taking the 'enlightened decision' to have no more than two children, following the recent birth of their daughter, Lilibet Diana.
Harry and Meghan have previously framed their family planning in environmental terms. In a 2019 interview with primatologist Jane Goodall in British Vogue (guest edited by Meghan), Harry assured Goodall that he was not planning on having 'too many' kids. The royal couple's support for 'two maximum' was greeted with widespread support, as proof of their environmental credentials. Their hypocrisy – boasting their green moralism while jetting around on private planes – seems to have been forgotten. Instead, the Sussexes' decision to create a family of an 'enlightened' size is welcomed as an example for the pesky, procreating masses to follow.
Today's fanaticism about climate change has rehabilitated lots of reactionary ideas. Keeping houses and people warm is now seen as an indulgence rather than a necessity; cars are treated like evil machines instead of tools for human mobility; and children are seen as a burden instead of a blessing. Harry and Meghan have essentially lent a fashionable, progressive rebrand to Malthusian ideology.
The idea that women's decisions about pregnancy should be curtailed for environmental reasons is now widespread. If the Sussexes had simply decided to stick to two kids because that is what suits them best, that would be one thing. But linking these kinds of personal decisions to the fate of the planet suggests that women with large families are unenlightened. The implication is that if you (purposefully or by accident) end up with more than two children, you are to blame for rising sea levels, plastic in the ocean and every other evil afflicting the Earth.
For all their posturing over institutional racism, Harry and Meghan seem blind to the problems with their support for Malthusian principles. Population Matters has patrons including Goodall and the sainted David Attenborough. Discussing the perceived need for population control in a 2011 interview, Attenborough ruminated on the 'slums in South America, India, Africa', a problem that would be solved by there being 'less people'. It's hard not to hear echoes of eugenicist Marie Stopes' desire to sterilise the 'hopelessly rotten and racially diseased' in East London in the early 20th century. Forget the snubs from royal aides – this is the kind of racism that the Sussexes should go on Oprah to talk about.
While the Sussexes are getting awards for limiting their offspring, Population Matters' website makes clear that it mainly wants to prevent births in the developing world. Alongside pictures of black and Asian girls, the website calls for campaigns to support 'female empowerment' in the form of education and birth control. The emphasis is clear: women should have access to contraception, not because their freedom to make family-planning decisions is important, but in order that they might be encouraged to stop populating the planet.
What about the women in the developing world who want to have children, but can't? While family planning in the West can encompass both birth control and fertility treatment, there is no clamour from 'family planning' advocates for the latter to be extended to the world's poorest. For instance, Family Planning 2020, an umbrella campaign group partnered with the UN, the Department for International Development and the Bill and Melinda Gates Foundation, explains why it is advocating for family planning: because it is a 'cost-effective approach to climate change'. Such a cold, inhuman way of talking about women's bodies and choices should make even the most ardent eco-warrior nervous.
We must challenge the regressive notion that people are the cause, not the solution, to the problems we face. The lesson of the Covid pandemic is surely that human ingenuity and innovation can lead us out of serious crises.
Laying the burden of planetary survival at women's wombs is regressive. Meghan and Harry can have as many kids as they want. But the rest of us shouldn't be expected to applaud their anti-human views.
To enquire about republishing spiked's content, a right to reply or to request a correction, please contact the managing editor, Viv Regan.