Vaccine passports are no ticket to freedom
No one should have to declare their medical status to access a service.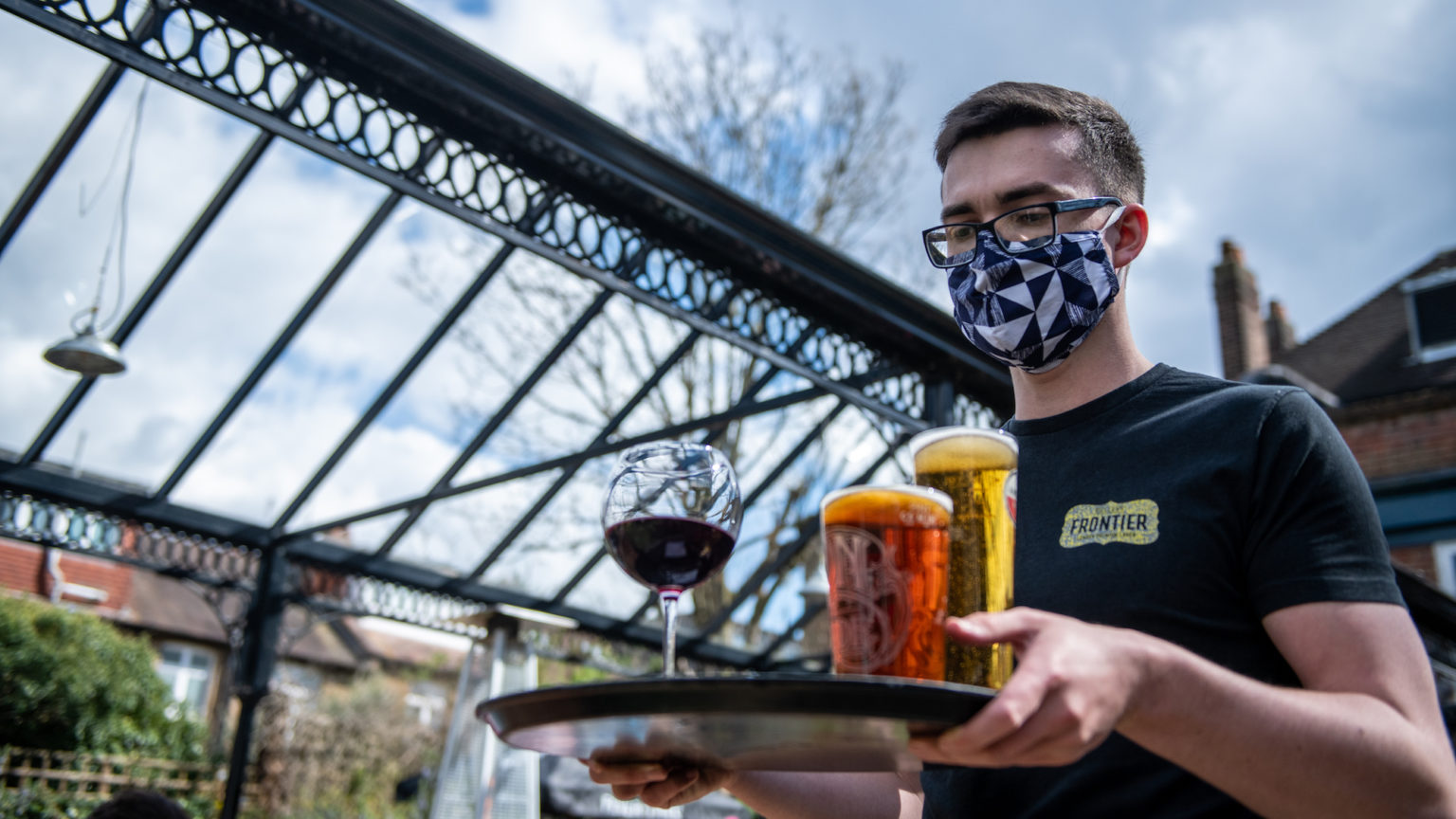 'As a matter of social responsibility, we're urging nightclubs and other venues with large crowds to make use of the NHS Covid pass', said Boris Johnson on Monday. Vaccine passports are back, then.
A little over a month ago, after endless ministerial flip-flopping, plans to legally mandate the use of vaccine passports were scrapped. But according to the latest plans, although it won't be mandatory, the government will encourage some venues to deny entry to customers without a 'Covid pass'.
Supporters of vaccine passports say they will be our 'ticket to freedom'. They will allow us to make use of pubs, bars, restaurants and sports venues safely and responsibly, they say – and they will encourage people to get vaccinated. What's not to like?
A lot, as it happens. Vaccine passports won't return our freedoms – they will undermine them.
Like any health intervention, whether people get vaccinated against Covid is and always should be a personal choice. Vaccine passports, in contrast, would pressure people into being vaccinated. Making them a condition for entry into pubs, restaurants and other venues will coerce people into having the vaccine, by shutting off a whole swathe of social life from the unvaccinated (unless they can produce a negative PCR test or proof of immunity). In a sense, vaccine passports would turn vaccination into a form of social credit.
It's not just the unvaccinated who will pay the price, either. In a free society, nobody should have to declare their medical history in order to access a service. The obligation to do so – the creation of a 'papers, please' society – should offend the jabbed as much as the un-jabbed. It is an attack on everyone's rights.
'It's only guidance, so you needn't be concerned', some might say. But the government has stated, ominously, that it 'reserves the right' to make vaccine passports mandatory in the future. Reports suggest that ministers could do so in the event of a difficult Covid winter. So the prospect of legally mandated Covid passports isn't as dead as we had been led to believe.
Clearly, the government isn't quite sure what it thinks about vaccine passports. It has spent months vacillating on the issue. Now it is muddying the waters even further, issuing non-binding guidance while threatening legal coercion. Instead of encouraging an open debate about what this might mean for society, or even making a firm decision of its own, it is outsourcing the decision to businesses.
This reflects the government's wider anxiety about reopening society. It has finally committed to the delayed 'Freedom Day' on 19 July. But as the day approaches, the tone becomes ever-more cautious. Ministers fear the dire warnings of the forever-lockdowners, who think that any step towards pre-Covid life will unleash devastation.
Failure to allow a full return to normality will cause huge damage of its own. Lockdown has hit few sectors harder than the hospitality industry. For long periods, venues have been unable to open. Some, including nightclubs, have been shut for the entire pandemic. When venues have been able to operate, they have had to labour under onerous Covid restrictions. Now, just as they finally looked as if they would be getting a break, the government is throwing another curveball at them in the form of vaccine passports.
We need to be able to put the Covid restrictions behind us. Vast numbers of people have been vaccinated. The coronavirus is still with us, of course. But it always will be, as will all kinds of other dangerous viruses. If we introduce vaccine passports now, other uses for them will be found and we might never get rid of them.
Instead of this halfway house of controlled freedom, let's strike for full liberty instead.
Paddy Hannam is editorial assistant at spiked. Follow him on Twitter: @paddyhannam.
To enquire about republishing spiked's content, a right to reply or to request a correction, please contact the managing editor, Viv Regan.