Yes, care-home workers must be vaccinated
The fury over mandatory vaccinations feels naive and short-sighted.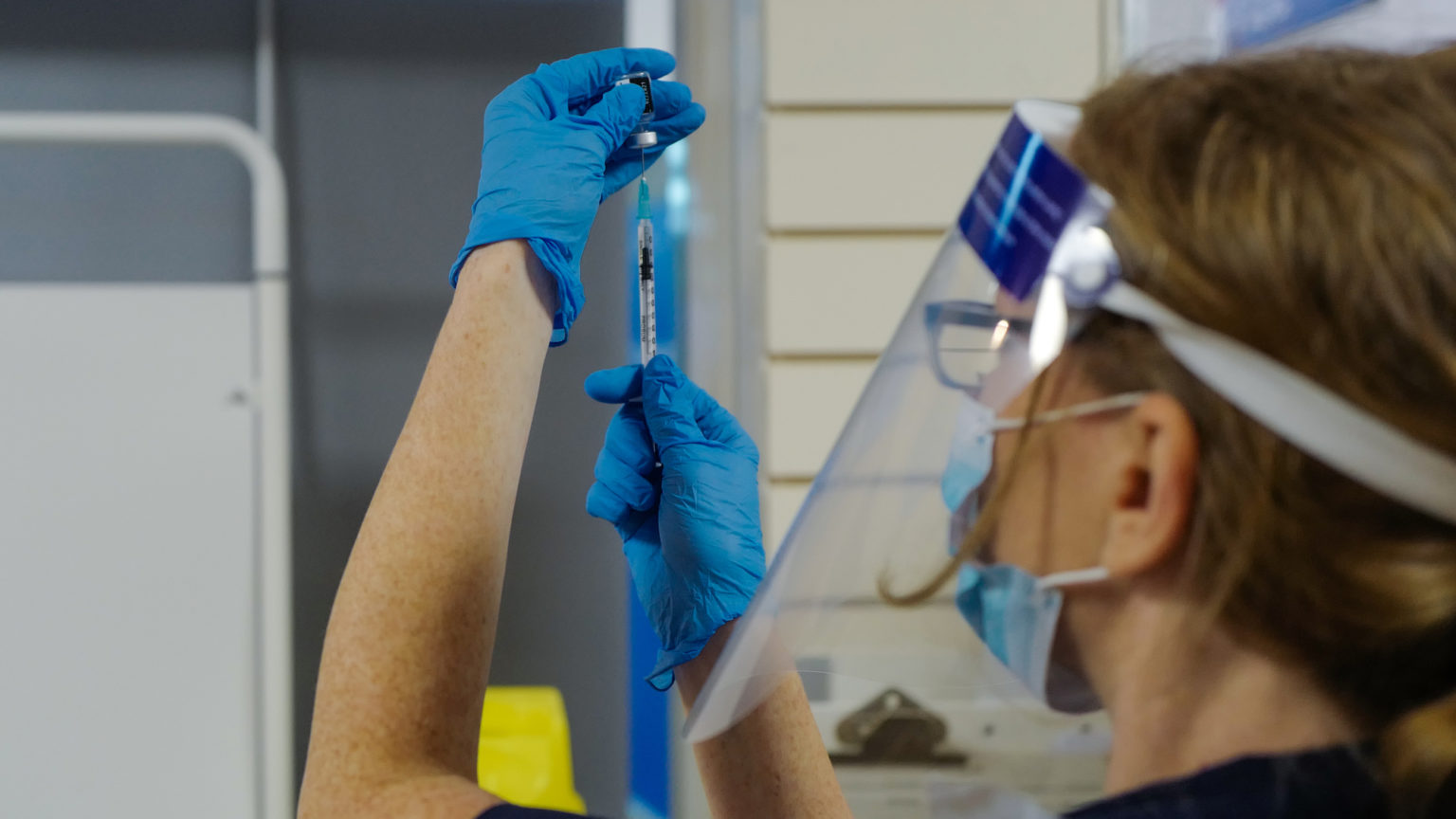 So, it will soon be mandatory for everyone who works in a care home in England to be double-vaccinated against Covid-19. From October, all staff in homes registered by the Care Quality Commission will need to show proof that they have received their two doses, unless they are medically exempt. These new regulations were approved in the House of Commons yesterday, by 319 votes to 246. The whole thing has been greeted with fury by many lockdown sceptics. This will propel us into a Brave New World of forced vaxxing in which bodily autonomy and civil liberty will become distant memories, they claim. I'm not convinced. I depart from the sceptics on this question.
It strikes me as entirely reasonable to insist that individuals who work closely with vulnerable elderly people – the people most susceptible to serious illness and death as a result of Covid-19 – should be able to prove that they have been immunised. I certainly would not place an elderly relative in a care home which had a lax attitude to protection against a virus that is well known to have a significant impact on the health of the old. As a society, we surely accept that there are certain protective environments – care homes would be prime among them – in which certain rules must be adhered to in order to uphold the defining role of those environments: to protect. It strikes me as almost a little juvenile to demand the right to go into a home populated by fragile older people without first being immunised against a disease that poses a grave threat to fragile older people. Should people really have such a 'right'?
Mandatory vaccinations for care-home staff does not set a dangerous, dystopian precedent. On the contrary, society already accepts that people who work in medical and care settings must be regularly immunised against certain diseases. There is already regular monitoring of NHS staff, for example, to ensure that they are keeping up with the vaccinations they are expected to have as health workers. Nurses and others who have contact with patients' blood are required to be immunised against Hepatitis B. General staff are monitored to ensure they are vaccinated against diphtheria, polio and tetanus. NHS Trusts make it clear to staff that they are expected to 'comply with these policies'.
These are reasonable requests. If you are in contact with an individual's blood – for example, by mending wounds, taking blood samples or facilitating blood donations – it is entirely logical that you should be immunised against blood-borne diseases. Likewise, if you work intimately with care-home residents – talking to them, touching them, hugging them, toileting them, cleaning them, and all the other essential things our brilliant care-home staff do – then it is reasonable to expect that you be immunised against a virus that can be lethal for the old. To present mandatory vaccinations for care-home staff as the first step into a fascistic future strikes me as naive. What these regulations really do is make clear something we surely already knew – that there are protected environments in our society in which different regulations apply.
There is a danger that some in the lockdown-sceptic movement are denuding bodily autonomy of meaning. spiked considers bodily autonomy to be one of the most important values in a civilised, democratic society. It ought to be inviolable. Government over the self is the foundation stone of freedom. However, it is not authoritarian to ask in relation to certain care settings: what about the bodily autonomy of the subjects of care? In this case, of our older citizens. It is reasonable that a care home, whose entire raison d'etre is care for the elderly, should want to elevate the bodily autonomy of its residents – the autonomy not to be infected – over the bodily autonomy of what will no doubt be a minority of care-home staff: the autonomy to choose not to be vaccinated against Covid-19.
Indeed, I would go further and argue that the bodily autonomy of anti-vaccination care-home workers is not impacted upon by these new regulations. They can still choose not to be vaccinated. Everyone in society must have the right to make that choice, even though many of us think it's the wrong choice. What will happen is that some care-home workers will have to live with the consequences of exercising their bodily autonomy – in this instance, the consequence of having to seek a different form of employment. This may be undesirable and will no doubt cause stress to some. They may end up having to take a job they don't really want to do. But they will have maintained something that is incredibly important – their right to decide what happens to their own bodies – and care homes will maintain something that is very important to society too: spaces in which the health and bodily integrity of elderly people take precedence over everything else.
Autonomy is one of the great ideals of modernity. This is why spiked has been arguing in favour of it for the entire 20 years of our existence. What autonomy means is the right to live according to the dictates of your conscience. It also means living with the consequences of having made these free choices. Genuinely autonomous individuals understand this. No, this is not the same as the dire cry 'Freedom of speech has consequences!', which is wielded as a threat by the new censors against anyone who expresses an unorthodox idea. In that phrase, 'consequences' really means 'punishment' – it means you will be shamed, censored and possibly even jailed simply for saying what you believe to be true. No one should be punished in society at large for living autonomously and peacefully.
In protected environments, however, the genuinely autonomous individual accepts that there will be consequences – not punishment or coercion – to certain choices that he or she makes. In the case of mandatory vaccinations in care homes, the individual consequence that springs from defying the new regulations is far preferable both to coerced vaccination – something we should absolutely oppose – and to the undermining of the mission of care homes to uphold the bodily integrity and daily comfort of the people who live there.
Of course we must be vigilant. After 18 months of the most serious suspension of liberty in living memory, vigilance should be our permanent condition. We should be sceptical of any effort to pressure ordinary citizens, those who do not enter into protective environments, to get vaccinated. But this is one of the most significant problems with the current obsession with mandatory vaccinations for care-home staff – it actually grates against this vigilance that liberty requires right now. It feels like a distraction from the broader, more difficult arguments we will need to make if we are going to repair the culture of freedom after the pandemic. Demanding the 'right' of non-vaxxed people to go into care homes is a sorry substitute for standing up for the wholesale restoration of public life, trust and liberty after the past year-and-a-half of madness.
Brendan O'Neill is editor of spiked and host of the spiked podcast, The Brendan O'Neill Show. Subscribe to the podcast here. And find Brendan on Instagram: @burntoakboy
To enquire about republishing spiked's content, a right to reply or to request a correction, please contact the managing editor, Viv Regan.