France is sliding into medical authoritarianism
Emmanuel Macron has effectively made citizenship conditional on vaccination.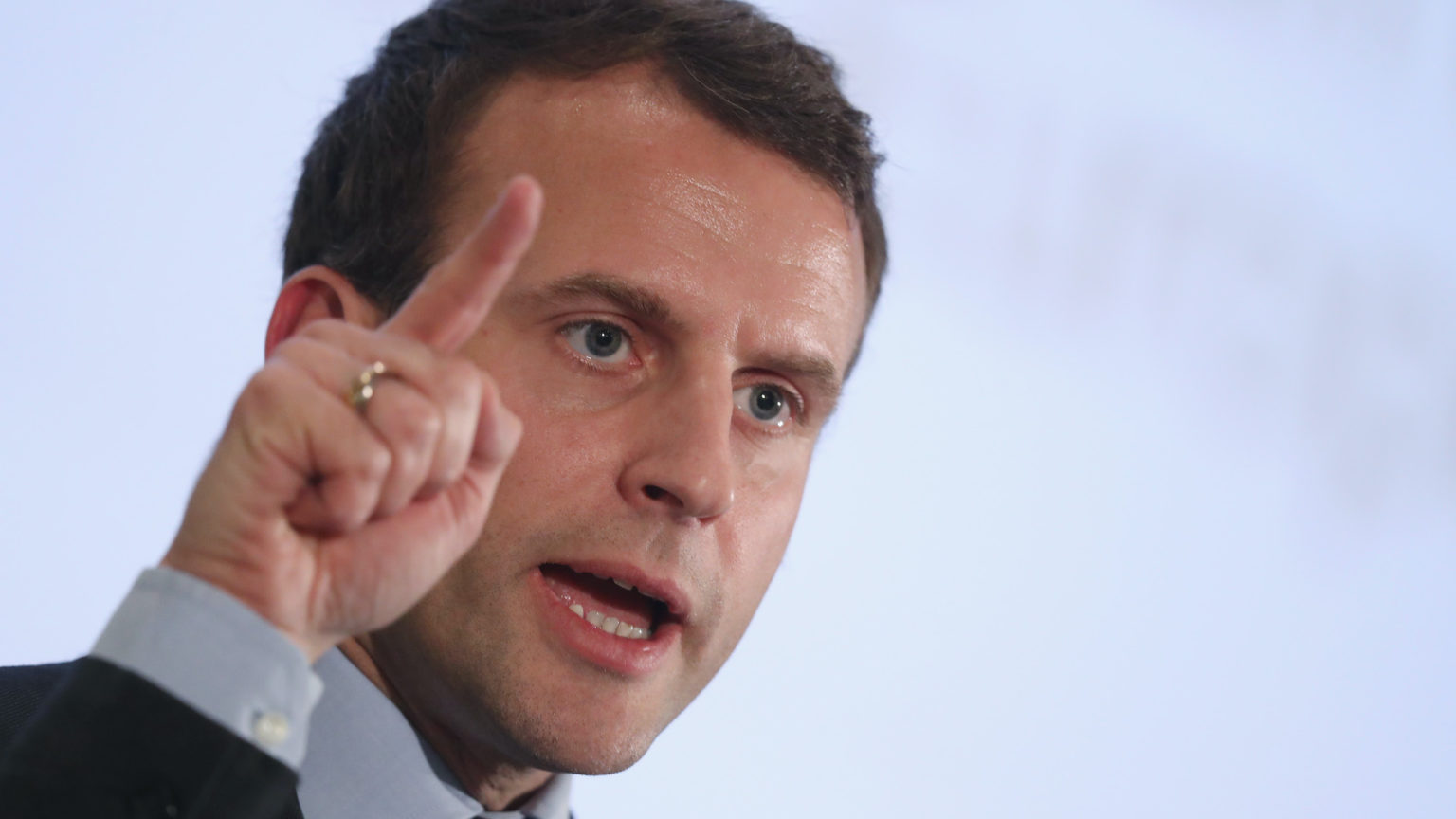 Emmanuel Macron announced new vaccine-passport measures on Monday evening. At a stroke, he removed people's right to decide whether or not they undergo a medical procedure.
Already, there was a requirement to show proof of vaccination or a negative Covid test in order to enter nightclubs. From 21 July, this will be extended to cultural centres and leisure venues with capacities of more than 50 people. From August, it will be extended to bars, restaurants, planes, hospitals, retirement homes, shopping centres and long-distance train journeys. These restrictions will also apply to all workers in these sectors, who, in effect, must be vaccinated in order to work.
Macron also announced compulsory vaccination for all workers in healthcare, retirement homes and 70 other caring professions. After 15 September, if these workers are not vaccinated, they will not be allowed to work and will not be paid. He also announced that Covid tests, which are currently free, will have to be paid for from the autumn.
These restrictions are being imposed in one of the more vaccine-sceptical countries in Europe. So far, only slightly more than half of French people have taken up the offer of the vaccine, even though eligibility has been widened to all over-18s and there are plenty of appointment slots available. In the caring professions, out of four million staff and volunteers, some 1.5million people are not vaccinated.
People have different reasons for refusing to take the vaccine (no doubt some of them are better than others). But they share the conviction that it should be up to them. 'It's a personal choice, it's your body and you get to decide', a young waitress told me, the day before Macron made his announcement. Well, not anymore – not if you want to live any kind of normal life or if you want to keep your job in certain sectors.
The French president is stamping his will on a vaccine-sceptical country. Rather than convince or persuade, he has effectively said that if you want to be a citizen, you must be vaccinated. Questions around consent and bodily autonomy are ignored.
None of Macron's measures will be subjected to proper democratic scrutiny, either. The new law requiring nighttime venues to check customers' Covid passes went through by presidential decree. The other measures will be passed 'as quickly as possible', according to a government aide, which suggests there will not be much debate.
Some people will give in to the pressure. After Macron's announcement, the website for booking vaccinations crashed as hundreds of thousands tried to sign up. Yet for some, suspicion of the French state, and of any officially recommended health measures, will intensify. You can see why – liberal healthcare systems that operate in the interests of citizens do not normally conduct themselves in this manner.
Some people will find ways around the rules, of course. After Macron's speech, there was an explosion of Google searches for 'fake vaccine passport'. There have also been demonstrations in cities across France, with banners reading 'no to the democrature' (a hybrid of dictatorship and democracy), and with the words 'liberty, equality and fraternity' crossed out. It remains to be seen how the broader French public reacts.
Will Macron get away with this assault on liberty?
Josie Appleton is director of the Manifesto Club civil-liberties group.
To enquire about republishing spiked's content, a right to reply or to request a correction, please contact the managing editor, Viv Regan.