Let us eat cake
Taxes on sugar and salt would penalise the poorest.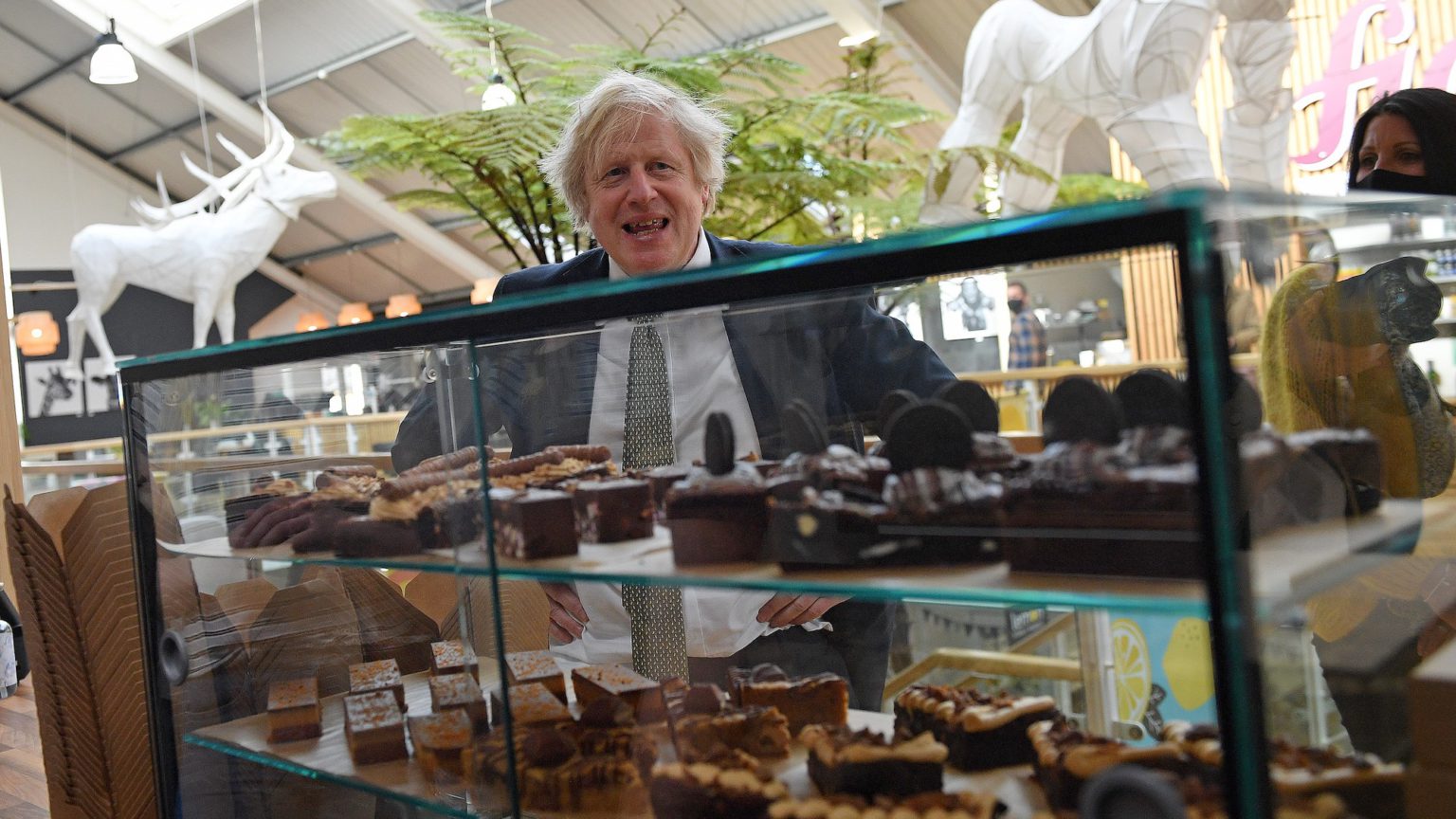 Henry Dimbleby, Boris Johnson's 'food tsar', has called for higher taxes on sugar and salt. Dimbleby, the founder of the fast-food chain Leon, has been touring the TV studios, passionately lobbying the government to take more money off poor people. It's all part of the 'National Food Strategy' – an independent review commissioned by the prime minister.
Johnson may have been elected as a fun-loving freedom fighter, though he seems to have reinvented himself in office as a po-faced puritan. There is something absurd about this new version of Johnson – a man who once proudly told Observer Food Monthly that he liked to down copious amounts of wine and eat chops for breakfast – suddenly trying to control what everyone else can consume.
The public-sector busybodies and middle-class nanny statists will be licking their lips at all of this. But if implemented, these proposals would have serious repercussions for the least well-off. Being poor is expensive. Poor households pay more for energy, credit and insurance. They face far higher rates of inflation. Their shopping bills already take up a high proportion of their income – how would increasing them by between £180 and £250 help?
At the last election, Johnson promised to improve the lives of the least privileged. When he talked about 'levelling up', nobody thought he meant adding 87p to the price of a box of Frosties. Successive governments have relentlessly targeted the poor with sin taxes – raising the price of alcohol, tobacco and treats – while also lecturing them on how big their meals should be, and how they should enjoy their lives. This is wrong. Adults do not need nanny to tell them what to do, what to buy or what to eat.
We are a society gripped by moral panics. When we are not panicking about racism, sexism and homophobia, we panic about what people eat, drink and do to relax. The average Brit is a decent sort – reasonable and temperate. Yet the political class cannot help but hector us.
Maybe the lucky few who can afford second homes, luxury cars and big holidays should stop trying to tell the majority who can't how to enjoy themselves. The defining characteristic of every government health initiative seems to be depriving the poor of a good or service the rich will still be able to afford. What right do these busybodies have to tell everyone else what to do?
The food strategy is straight out of the tobacco playbook. The same public-health lobby peddling the same old, tired solutions. Take a look at the changes over the past 30 years. Slowly but surely, tobacco advertising was banned, plain packaging with health warnings were introduced and smokers were forced outside. How long until we start seeing 'No snacking' signs outside buildings and on public transport? Or until we see 'Warning: snacking can seriously damage your health' emblazoned across crisps and biscuit packets? Will office workers have to loiter furtively in their company's 'snacking area', coats hunched up against the drizzle, reaching into their pocket for a £5 packet-of-10, and teasing out a chocolate finger?
I am being facetious, of course. But the way we now treat the innocent British smoker would have been unthinkable 25 years ago. Those of us who enjoy a packet of Hula Hoops or a tasty, sweet treat are already en route to being similarly penalised. And we won't even be allowed a doughnut to comfort ourselves.
Yes, the UK's obesity rates are higher than ever. Excess body fat has been responsible for more deaths than smoking every year since 2014. There were over a million hospital admissions for obesity-related treatment in England in the year leading up to the pandemic. Yet interventionist measures like the National Food Strategy have always comprehensively failed and will fail again.
It is ironic, perhaps, that an elite so happy to get on its high horse over 'fat shaming' seems so hellbent on making perfectly normal people feel fat and ashamed. The prime minister should bin this elitist report and his ridiculous food czar. As for the people, let them eat cake.
Tim Dawson is a writer and journalist. Follow him on twitter @Tim_R_Dawson.
To enquire about republishing spiked's content, a right to reply or to request a correction, please contact the managing editor, Viv Regan.