The Greens: torn apart by trans mania
The trans debate is now claiming party leaders. It is no ordinary lefty squabble.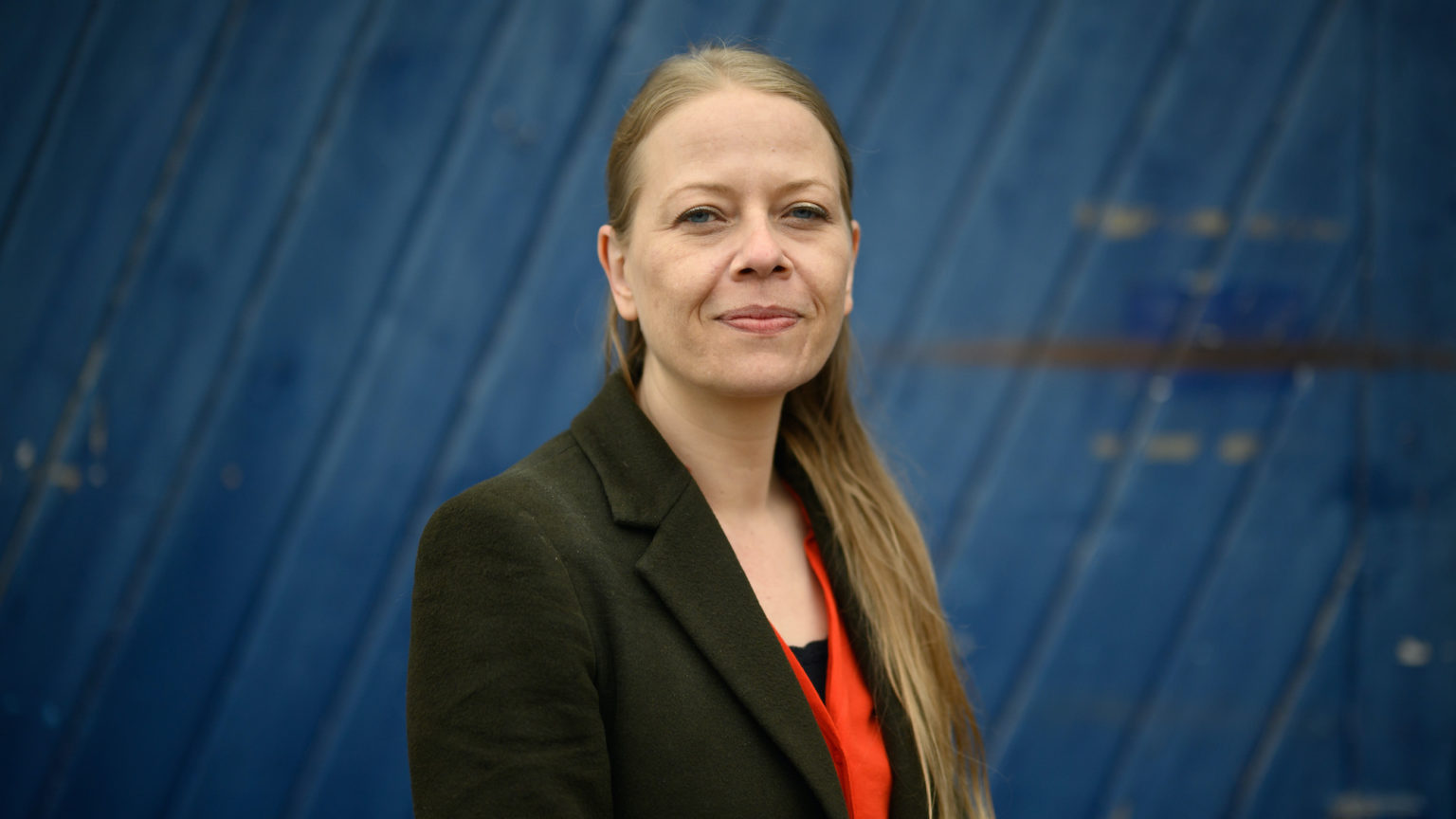 Even when caught with their pants down, the sleazy, duplicitous Tories still manage to look competent and dignified when compared with the squabbling, identity-obsessed left. In May's local elections, the impressive failure of charisma-vacuum Keir Starmer led to many left-leaning voters switching allegiance. The Green Party enjoyed a net gain of 91 council seats, taking its national total to a record 444. But just a few months after this success, even the greenies are now breaking their vegan diet in order to gorge on each other's bloodied flesh. Last week, Sian Berry, Green Party co-leader for England and Wales, announced her intention to flounce.
Berry's resignation followed a disagreement over gender-self-identification. In a personal statement, she opined: 'There is now an inconsistency between the sincere promise to fight for trans rights and inclusion in my work and the message sent by the party's choice of frontbench representatives.'
Somewhat awkwardly for Berry, one of the first to welcome her 'principled stance' was Aimee Challenor. Challenor identifies as a woman and was a rising star in the Green Party when, in 2017, he appointed his father, David Challenor, as an election agent. At the time of the appointment, David was on bail, charged with 22 offences – including the rape and torture of a 10-year-old girl, in the attic of his family home in Coventry. It seems the Greens were so excited by the prospect of having a trans candidate that they failed to do their due diligence.
Though she did not name him directly, it seems the frontbench representative Berry objected to was Shahrar Ali. Ali was appointed as the party's spokesperson for policing and domestic safety on 7 June. Last year, he published the following statement on Twitter:
'A woman is commonly defined as an adult human female and, genetically, typified by two XX chromosomes. These facts are not in dispute nor should they be in any political party. We campaign for the rights of women and girls to be treated equally on the basis of the protected characteristic of biological sex, as enshrined in the Equality Act 2010.'
Ali also argued that sex still matters in a society riven by sexism, ironically positioning him as a stronger advocate for women's rights than any of the leading women in the party.
Ali was not the only wrong-thinker to come under the watch of the Green Party's Big Sister. Emma Bateman was delighted when she was re-elected as co-chair of Green Party Women (GPW) late last year. As a feminist, she is unequivocal in her view that the sex you are born into determines your life chances – meaning, for instance, that females are more likely to be raped than to be rapists, and more likely to be victims of domestic abuse than to be perpetrators. She also believes that women-only experiences like pregnancy matter.
Bateman shared the role of chairing GPW with Kathryn Bristow, who is male. Bristow describes himself as 'solo-polyamorous', 'pansexual' and uses the pronouns 'fae/faer'. Bristow also claims to be a 'genderfae female person'.
Bateman tells me that when she asked if Bristow was female, she was suspended from the party. 'The complaints system has been used to muzzle insubordinates so the leaders can claim there's a unified voice', she says. Bateman thinks that a gulf between the grassroots Greens and the party leaders is becoming obvious:
'I think most members focus on their local communities and the environment, and are unaware that gender ideology has been nurtured at the party core, while those at the centre saw the "trans women are women" policy waved through and took the lack of opposition for assent and support… Whoever is elected [as Green co-leader], I hope it is someone for whom climate change, not pronouns, will be a priority.'
On this issue, the Green Party is merely a microcosm of a wider divide in Westminster. In Saturday's Times, ambitious weathervane Jess Phillips cautiously suggested that 'transwomen' aren't in fact female – a viewpoint which has previously led to grassroots Labour members being accused of transphobia and barred from the party. This comes just a month after leader Keir Starmer released a film announcing Labour's commitment to gender self-identification, though with all the enthusiasm of a hostage who says, 'My captors are treating me well'. The Tories have also been bitterly split over the issue, with special adviser Henry Newman whispering sweet nothings about Stonewall into Carrie's ear, while equalities minister Liz Truss is advising government departments to cut ties with the charity.
There is an earnestness about the Green Party that invites mockery, but it would be too easy dismiss this fracture as another lefty squabble session. While the Greens have been the first to lose a leader over the trans divide, we should not assume they will be the last.
Jo Bartosch is a journalist campaigning for the rights of women and girls.
To enquire about republishing spiked's content, a right to reply or to request a correction, please contact the managing editor, Viv Regan.